CES 2016 featured some of the amazing gadgets and technologies and we have kept you updated about every unique product/offering. Today, we have gathered the best of CES 2016 which cannot afford to miss out. So, here's a list of the best of CES that deserves your attention and time.
Best of CES 2016
1. HTC/Under Armour Health Box
At CES 2016, HTC and Under Armour have introduced several new products and we are most impressed by the HealthBox. This health box includes UA Scale and UA Band to keep track of your performance. It automatically tracks sleeps and connects to the app for keeping track of all your personal health data. You can get more details about HealthBox in our blog post.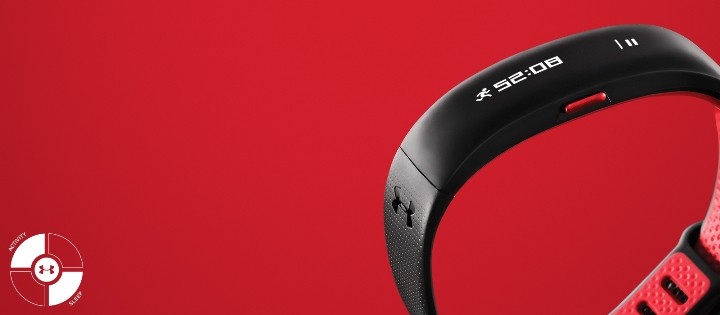 2. LG OLED Super UHD TV
LG's new Super UHD TV series comes with stunning display and in various screen sizes ranging from 49 to 98 inches. According to the company, they are most advanced TVs with LED/LED screen in terms of quality. They catch our attention at the CES 2016 event for showing 4K HDR content in a more realistic manner. Get complete details about LG Super UHD TVs in our post.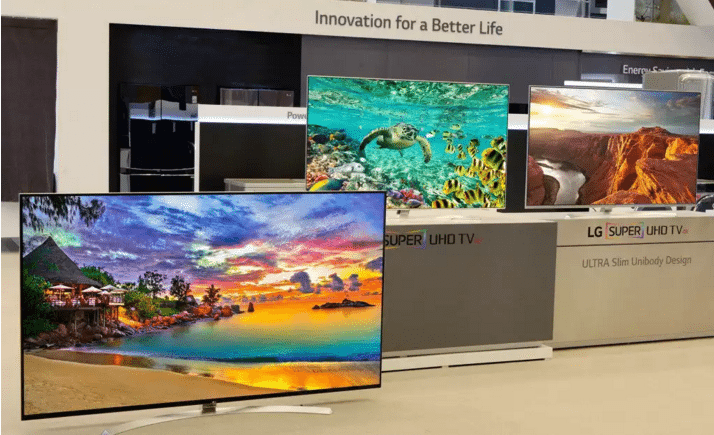 3. Huawei Mate 8
Huawei Mate 8 is the best smartphone at CES 2016. It packs a shiny new Kirin 950 chipset and an impressive 16 MP camera with an enormous 4,000mAh battery. It comes with large 6-inch display and runs on Android 6.0 Marshmallow. This top-tier construction and flagship-level specifications come at surprisingly low price.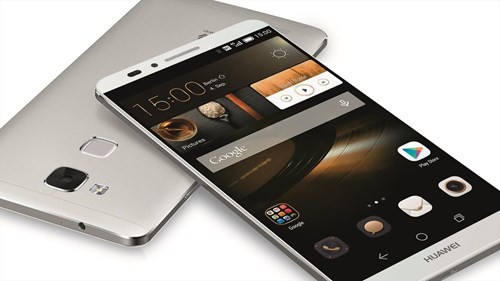 4. HTC Vive
Here comes another best of CES 2016: HTC Vive. The headset uses laser-emitting base stations to create up to a 15 by 15 foot virtual reality world. Vive Pre and its new camera are one of the most interactive VR projects we have seen.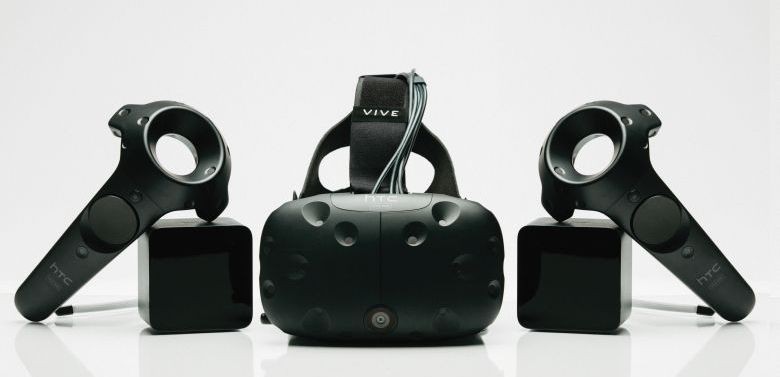 5. Withings Go Wearable
Withings Go comes with a selection of durable and stylish rubber bands and clips. The most amazing part of this wearable is the low price of just $70. It comes with a big E-Ink display and good battery life.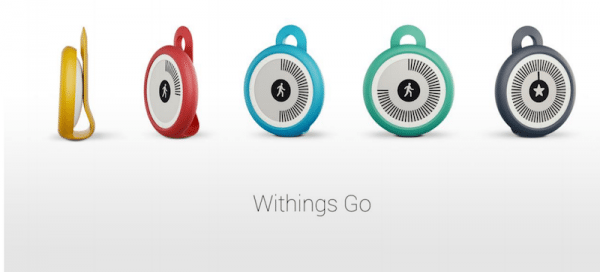 6. Dell Latitude 12 7000 2-in-1
Dell Latitude 12 7000 2-in-1 is one of the best tablets at CES 2016. The tablet comes with fantastic display and features lightweight construction. It comes with high-end specifications and deserves our attention and time.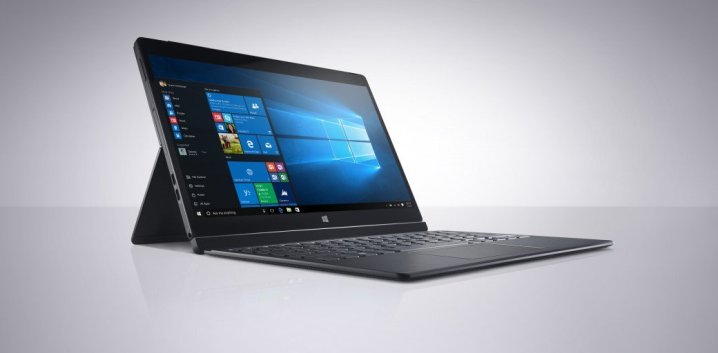 7. Samsung Family Hub Refrigerator
Samsung Family Hub Refrigerator is one of the best of CES 2016. It is a genuinely smart appliance that is just over-the-top product at CES. It is an icebox with a massive 21.5-inch tablet slapped on the front of it. With a 21.5-inch, 1080p touchscreen built into the right door, one can leave notes for family, set calendar reminders and more. It starts at $5,000.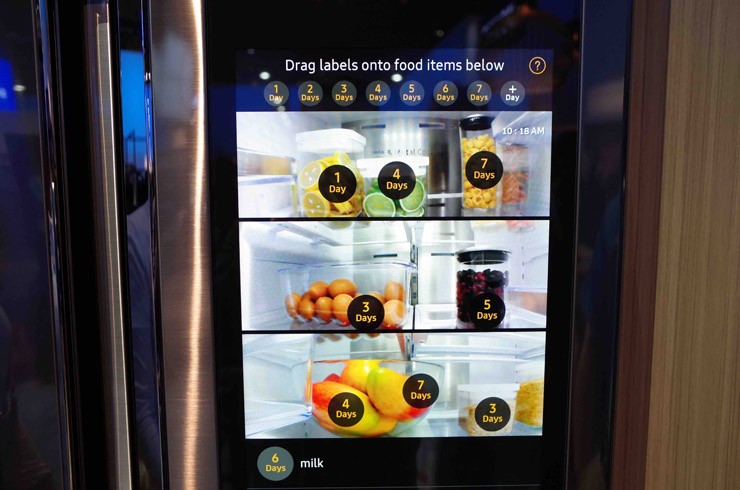 8. Kodak Super 8 Camera
Kodak Super 8 is one of the exciting gadgets announced at CES 2016. It comes with modern technologies like swiveling LCD, integrated audio and other ports. It is a handsome device that brings more attention to the film.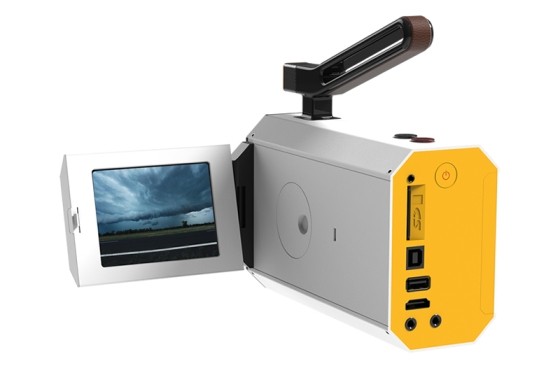 9. Razer Blade Stealth Ultrabook
Razer Stealth ultrabook takes a unique new approach towards laptops. It features a 12.5 inch display and a thin 2.75-pound unibody aluminum frame. The base model costs $999 and comes with a QHD resolution display with 8GB RAM. It can hook up to an external video card inside the Razer Core to allow gamers to enjoy hardcore gaming. It is one of the powerful ultrabooks available in the market today. It comes with a full Chroma keyboard with individually lit RGB keys.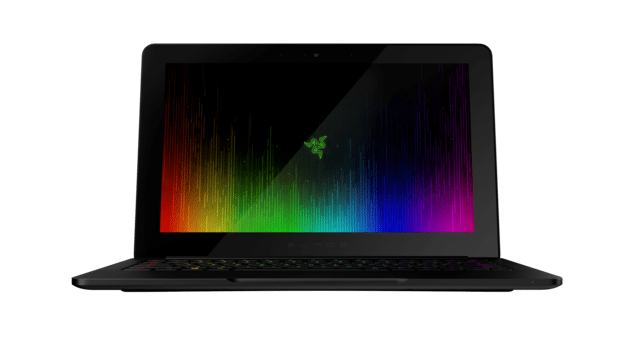 10. Misfit Ray Fitness Tracker
Misfit Ray is an activity tracker wearable that looks more like a stylish bracelet than a wearable. It comes with cylindrical aluminum body and interchangeable straps. It costs $99 and comes with a battery life of over six months. Its sleek design makes it one of the best of CES 2016. The app compatible with this wearable is available for iPhone and Android.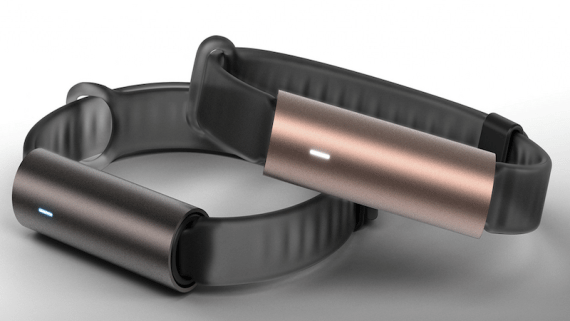 Which is your favorite gadgets at CES 2016? Which one you want to include in our best of CES 2016? Let us know in the comments.