Dji Osmo in India
Handheld cameras are in great demand these days and the addition is the DJI OSMO 4K Camera. This is one of those few handheld cameras that come with professional grade video quality. It is a highly capable camera that comes with a 3-axis stabilization technology and records video in 4K resolution. DJI Osmo handheld 4K camera is priced at a whopping Rs. 69,990.
Features
Osmo is an integrated camera and handheld stabilizer which makes use of three-axis gimbal stabilization technology. It removes the shake of traditional handheld devices and helps to create cinematic shots. The most impressive feature of the camera is the 3-axis stabilization that compensates the jerks and shaky hand movements to capture smooth videos.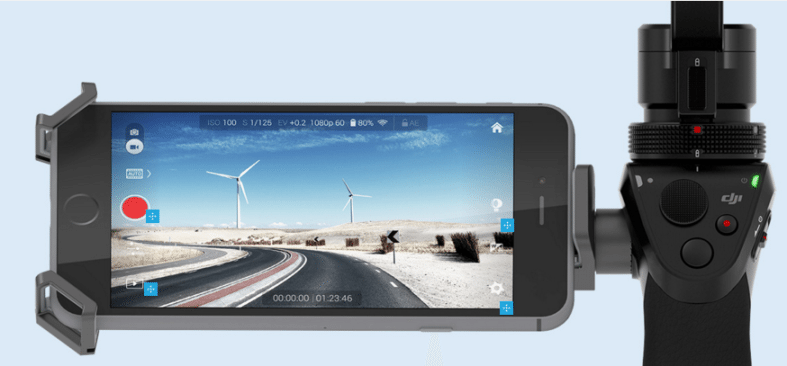 Specifications
Talking about the specifications, DJI Osmo comes with a 12-megpixel 1/2.3-inch sensor. The camera has the capability to capture pictures, record 4K videos (24, 25 or 30fps), RAW pictures, 360-degree panoramas as well as time-lapse videos. The camera has a 94-degree wide angle view and is mounted on an auto-leveling gimbal.
It consists of mainly two parts: handle and the detachable camera and gimbal. All the control buttons can be easily reached with the thumb. The handle is also available separately without a camera. It has a modular format and is compatible with DJJI's Zenmuse camera series. Osmo handle is equipped with an on-board stereo microphone with a 3.5mm audio jack to ensure professional-quality sound is recorded.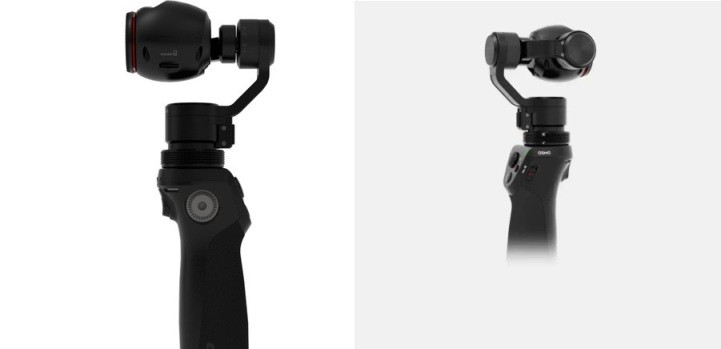 Control
It is easy to control the movements using buttons on its stick. The settings can be accessed via an accompanying smartphone. The Osmo is portable, lightweight and the rubberized finish offers a pretty good grip. There's a joystick for tilting and panning the camera, a shutter button and for video recording. It also features a power switch on the side. There are also accessories available to the handle such as extension arm, a universal mount etc.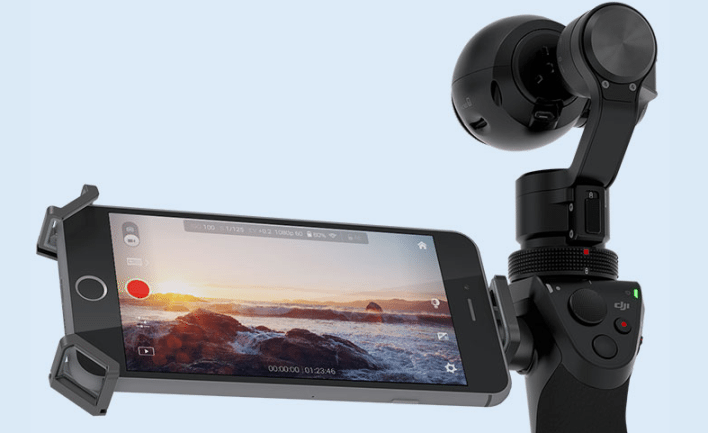 Storage
Weighing 221 grams, it comes equipped with a 980mAh LiPo battery which offers 60 minutes of battery life with a full charge. It has a microSD card slot that supports card up to 64GB. It also features a stereo microphone and a 3.5mm jack that let you plug-in highly sensitive professional microphone.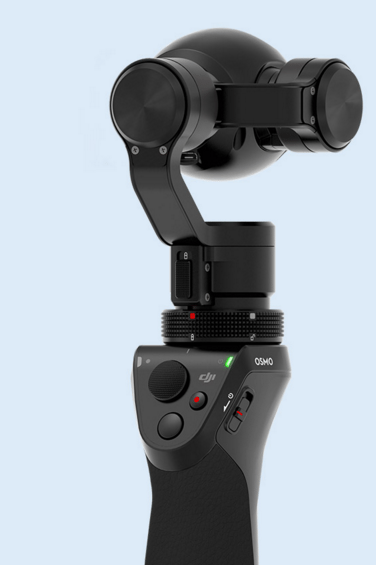 Easy to use
One can easily lock the tilt, pan and roll of the gimbal through physical switches placed. One can also manually move the camera head and gimbal. The trigger on the front of the handle allows you to lock the camera on a particular target. You can also double-tap the trigger for selfies. Every feature of this camera works flawlessly. It has a dedicated mobile app called DJI Go that let you pair your phone over Bluetooth. It is currently available on sale in India in 10 major cities.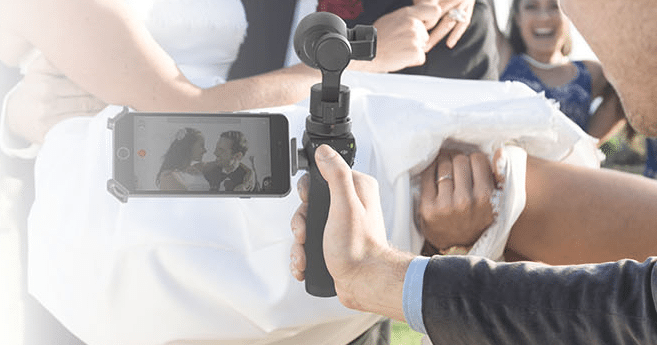 Are you also excited about this handheld camera launched in India? Share your views with us in the comments.