Here's Google Springboard
Google has unwrapped Springboard app, a new digital assistant that helps enterprise companies to make use of Google business services. With Springboard, Google is now bringing artificial intelligence capabilities to Google apps users. Google Springboard will let users to search across Drive, Calendar, Docs, Gmail and more from one location. This new search service helps enterprise companies that utilize Google Apps productivity suite.
Google said that it has been in testing with small group of selected customers. Google Springboard provides a single search interface that provides information within the suite of Google products. It is the representative of Google and proactively shows you files that are relevant to you. Springboard app utilizes artificial intelligence and machine learning to allow users to search through the contents of the documents they store in Google Apps.
From Google blog, "Google Springboard helps you find the right information that you need at the moment that you need it. It searches quickly and easily across all of your information in Google Apps including Gmail, Calendar, Docs, Drive, Contacts and more. Springboard also assists you throughout your workday by proactively providing useful and actionable information and recommendations."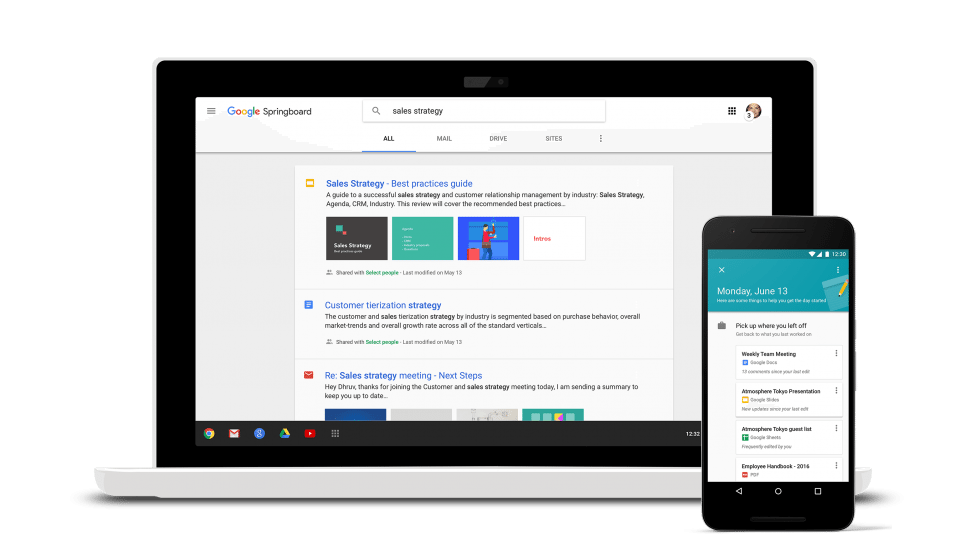 Google Sites
The new Google sites, codenamed Project Wiz, has been redesigned to look like a new Google service. It offers a highly interactive experience to the users for building websites. It also comes with support for dragging and dropping elements.
The redesigned Google Sites is an information portal that accommodates internal company details. It will now support collaboration between the users when designing a Google website. Google Sites has been refurbished to allow content fit any size of screens whether it's smartphone or laptop. With the new Google Sites, you can build beautiful, functional pages to aggregate and distribute content across your enterprise, optimized for every screen. A new intuitive drag-and-drop design experience supports real-time collaboration by multiple editors, just like in Docs, and offers easy access to all your content from Calendar, Docs, Drive, Maps and more.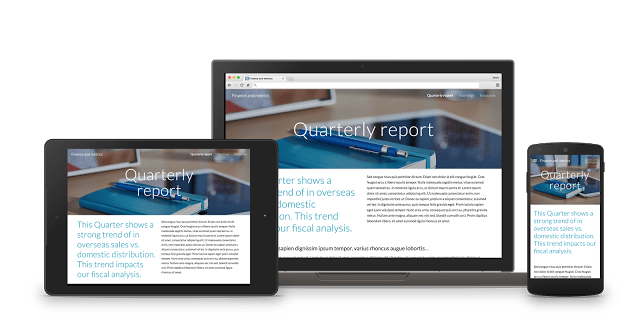 Both Google Springboard and Google Sites are under test to the selected customers. If you want to try it for your organization, you can sign up for Google's early adopter programs for Springboard and Google Sites.
What are your thoughts about Google Springboard app? Share with us in the comments.