Here's Opera Power Saving Mode
Google Chrome is one of the most popular desktop browsers used today. Its competitor has now rolled out a new Opera power saving mode where it claims that it can extend a laptop battery's life by up to 50% when compared to Google Chrome. The feature is currently only available in the latest "developer" version of the desktop browser.
A good section of consumer relies on laptops and tablet/laptop hybrids and faces the issue of draining battery quickly. How to extend the battery life is one of the hottest questions as users surf internet in their cars, in their flight and more. Opera seems to address this problem and comes with the right solution. In the recent blog, Opera claims that the desktop version of the browser can extend the user's battery life by up to 50-percent owing to the new Opera power saving mode as compared to other browsers.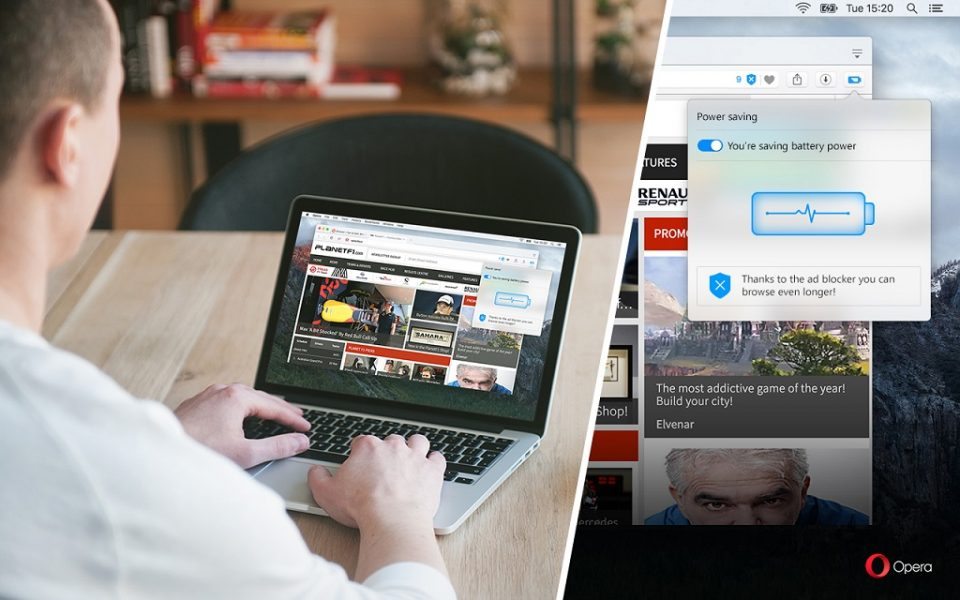 About Power Saving Mode
To achieve this, Opera browser has made some under the hood adjustments such as reducing the activity in background tabs, optimizing the scheduling of JavaScript timers and more. "Modern processors do an amazing job in saving power by taking tiny naps multiple times per second, and what our development team focused on was writing code that would wake them up as infrequently as possible," said Paweł Miniewicz, VP of engineering at Opera.
Enabling It
To enable power saving mode, click on the battery icon placed next to the search and address field within the browser. Now, the icon will automatically appear when the laptop is not charging. Opera suggests switching to power saving mode when laptop's battery reaches at 20%.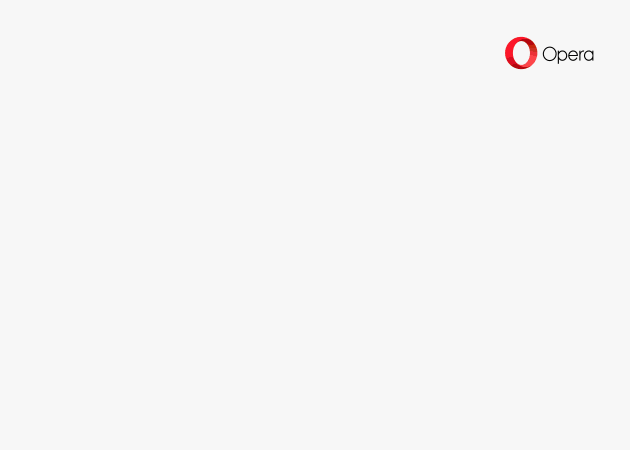 Tests Performed
According to the tests conducted by Opera, the battery drains fast when using Google Chrome in comparison to Opera with power saving mode. In the testing process, it takes Lenovo ThinkPad X250 with an Intel Core i7-5600U processor and 16GB and a Dell XPS 13. Both laptops ran on Windows 10 64-bit version and both were set at high performance power mode. In the results, laptops using Chrome lasted one hour and fifty-four minutes while those using Opera with power saving mode switched on, the battery lasted for two hours and fifty-six minutes which is 49% increase.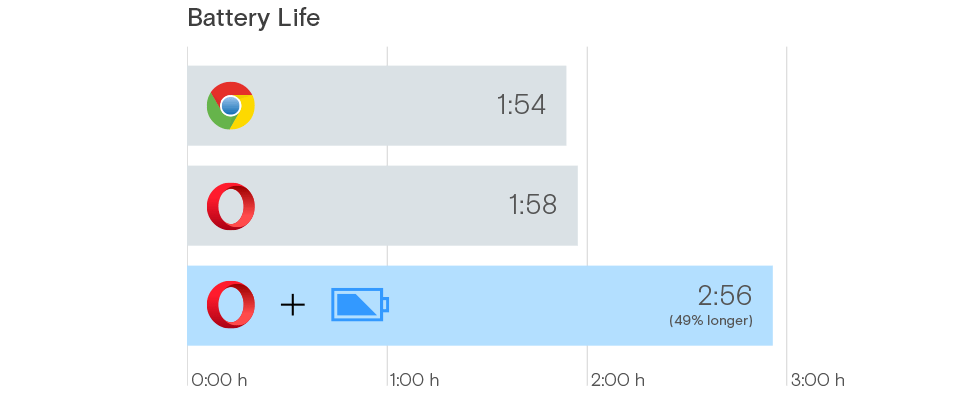 Opera has recently added built-in ad blocker and now, with this power-saving mode, it makes efforts towards increasing the user base.
Are you an Opera browser user? Do you like this Opera power saving mode feature? Share your views with us in the comments.