Here's Opera free VPN
Opera first added a free, unlimited VPN to the developer edition in April. Now, it is offering the same capability to its Opera desktop browser. Opera becomes the first browser to offer a mainstream desktop internet browser that includes an unlimited VPN service. The security-conscious web browsers can now tap into this free and unlimited VPN. VPN or Virtual Private Network is a service that re-routes the traffic through different countries. Opera free VPN creates a secure connection to US, Canada, Germany, Singapore and the Netherlands. The VPN server hides browsing activity from users on the local network.
Enhancing Security
Opera free VPN helps to enhance the security and privacy in the online world. Opera allows you to change your geographic location while protecting your data from third-party. It can also intelligently selects the optimal server location based on factors like server capacity, network speed etc. In automatic location mode, the browsing through VPN is always at maximum available speed.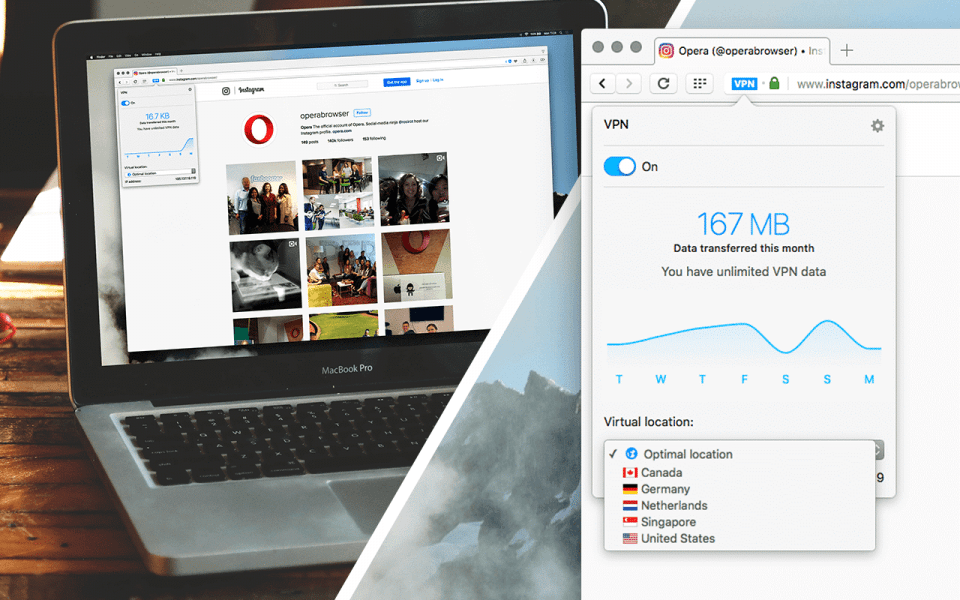 Image Credit: Opera
Activating Opera VPN
You just need to download the Opera for browser and then navigate to Settings> Privacy & Security> toggle on free VPN. When you click on the icon labeled VPN, it will be activated and you can then choose a preferred location. You are now ready to enjoy opera free VPN browsing experience. Opera free VPN supports AES-256 encryption and auto-selects the best server to route users' traffic. As VPN generally comes in the form of separate plug-ins or client apps, Opera is the first browser to include it as standard.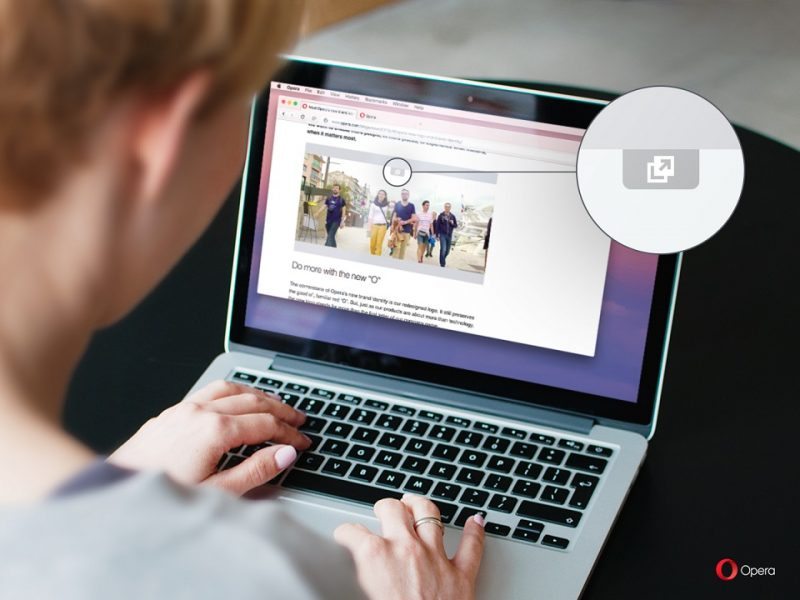 Image Credit: Opera
Other Features
Opera now also includes features like automatic battery saving feature, Chromecast support, video pop-outs, built-in ad blocking and an overhauled browser engine.
Automatic battery saving
It lets you enjoy power saving mode automatically when your laptop is unplugged. The newly added power-saving features and have also added estimated remaining battery capacity to let you track the power.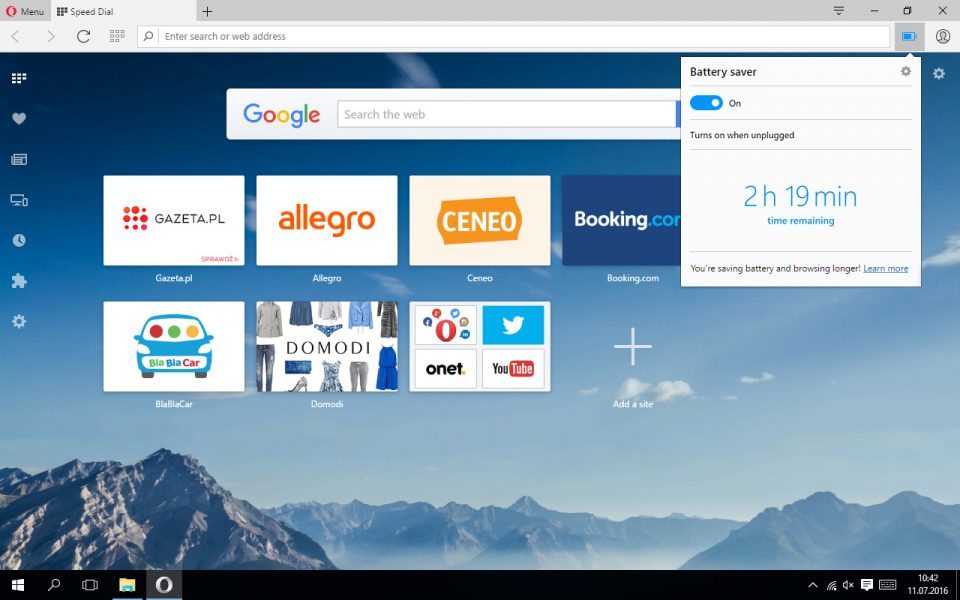 Image Credit: Opera
Chromecast Support
You firstly need to download and install the Chrome extension and then will be able to install the Google Cast extension from the Chrome web store. The company says that currently Chromecast works for YouTube videos.
RSS Support for Newsreader
Your personal newsreader now comes with support for RSS as well. The custom RSS can be read in both timeline and stacked view. To use the newsreader, click on News on the left side of Speed Dial and click '+' button. Now, you can paste a URL and add it.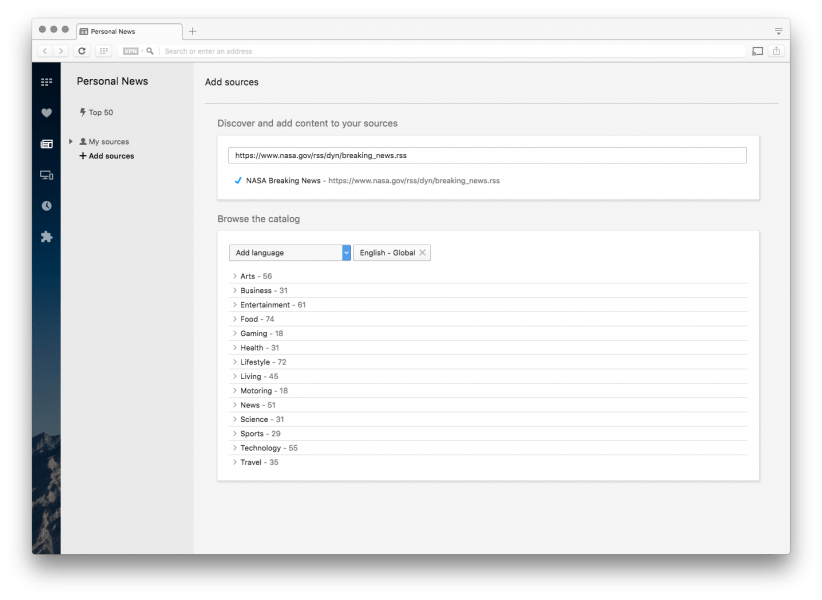 Image Credit: Opera
One should download Opera 40 browser from the company's website.
Share your thoughts on the story in the comments.