Though the popularity of Bing and Yahoo search engines is increasing, Google remains the preferred search engine by most users. Google continues to include new and existing features to make search more user-friendly and reliable. Here, we talk about powerful Google features that make it stand out from rest of search engines and save your time.
Top Google features worth using:
Google Sky is a feature for Google Earth that allows users to view a collaboration of images from NASA satellites, the Hubble Telescope and the Sloan Digital Sky Survey. The application features a number of layers and is mapped with images on the inside of the Google Earth Sphere. Google Sky is available on Android and can be used on a smartphone. It lets you explore the far reaches of universe.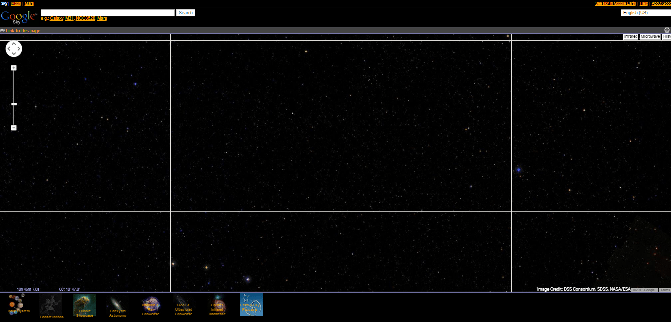 2) Google nutrition comparison search
Google allows you to search for nutrition comparison quickly. When you want to know the calories, carbohydrates and other nutritional facts among the two foods, just type compare along with the name of those foods. This is one of the superb Google features we have today.
For example, when we want to know nutritional facts about apple and banana, we searched for compare apple and banana. Here are the results in this screenshot.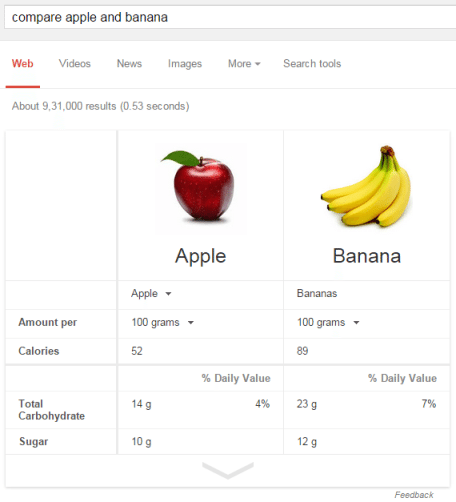 3) Use Google keep to Transcribe Text from Images
There are many times when we need text out of the image we have. Google Keep https://keep.google.com can transcribe text from images. Just upload the image in Google Keep and click on the overflow menu button. Now select, grab image text. You will instantly get the text transcription. The brightly lit images with good contrast give you the best results.
4) Google let you pronounce string numbers easily
Google search also helps you to figure out how to pronounce long string numbers. For this, type number along with "=english" in the search box. It will let you pronounce string numbers up to 12 digits. For example, when we type 78946852368=English in Google search, the result is in the screenshot below.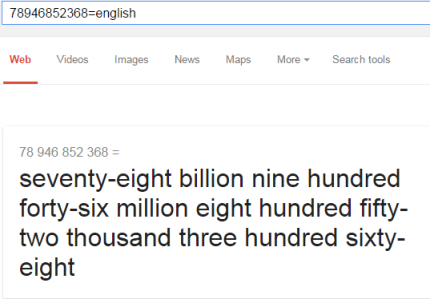 5) Quick Google Translations
When you need a quick translation for just a word, you can use normal Google search page. For this, type translate word to language. For example, type translate hello to French and you will get to know the translation without going to Google Translate. Of course, for longer translations, you can use Google Translate. In Google Translate, there is also an interesting feature called Manual. It lets you draw characters or symbols.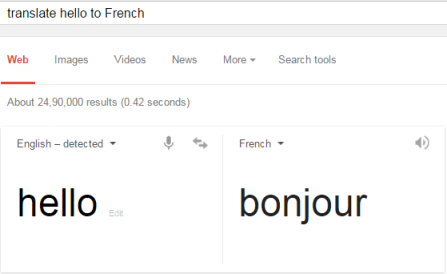 6) Google definitions
Google also allows you to get definitions quickly. For example, when you want definition of management, just type define management and you will get the definition. You can also get translations, word origin and more definitions from there with just one click at the arrow.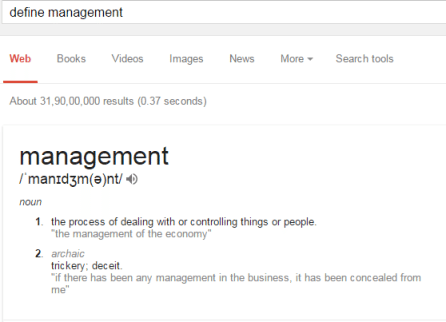 Last but not the least, Google flight search comes under our list of the best Google features. This feature allows you to get instant search results about the flights available. You can pick your start point and destination or destinations on the map and then pick the dates. Also, you can filter the results by flight length, airline, price and more. If you like any flight, you can directly book it on the airline's website.
Know more exciting Google Features? Share them with us in the comments!
If you like our content, please consider sharing, leaving a comment or subscribing to our RSS feed to have future posts delivered to your feed reader.

Please follow us on twitter @CodeRewind and like us on facebook