YouTube is one of the most popular video streaming sites. This online video community allows millions of people to watch and share videos. YouTube certainly requires no introduction in these days where whether you want to check out some new music or find the latest tutorials, the first place is to check out YouTube.
[leaderad]
Well, today we are sharing some useful YouTube tricks that you probably don't know. These tricks intend to provide you better experience on the YouTube platform. Enjoy these shortcuts and special features while watching videos on your favorite video streaming site.
7 cool YouTube tricks that you should check out:
1) Slow motion
The simplest way to slow down a YouTube videos is to hold on the spacebar during a video. When you hold down spacebar, the video will rapidly play and pause and thus, creating a slow motion effect. When you want more advanced control, you can visit www.youtubeslow.com and enter video's URL to speed up, slow down, play or set a loop.
2) Play Higher quality videos
If you constantly need to change video quality to higher level, there's an easy way to do that. Just go to youtube.com/account_playback and change the default setting to always view the best quality for your connection. On the other hand, you can also set YouTube to never play higher-quality videos.

3) Repeat the video
You can repeat all or parts of a video easily and enjoy listening to your favorite track over again and again. All you need to do is to add the word "repeater" after "YouTube" in the URL. YouTubeRepeater.com allows you to easily set any YouTube video on a constant loop.
For example, the URL of a video is https://www.youtube.com/watch?v=IJahYCMs0kE and, you need to do is https://www.youtuberepeater.com/watch?v=IJahYCMs0kE
4) Enable autoplay in embedded video
You can take your player to autoplay mode of your embedded video, by adding "&autoplay=1" to the url part of the embed code. Now, your video will play automatically and there's no waiting to hit the play button.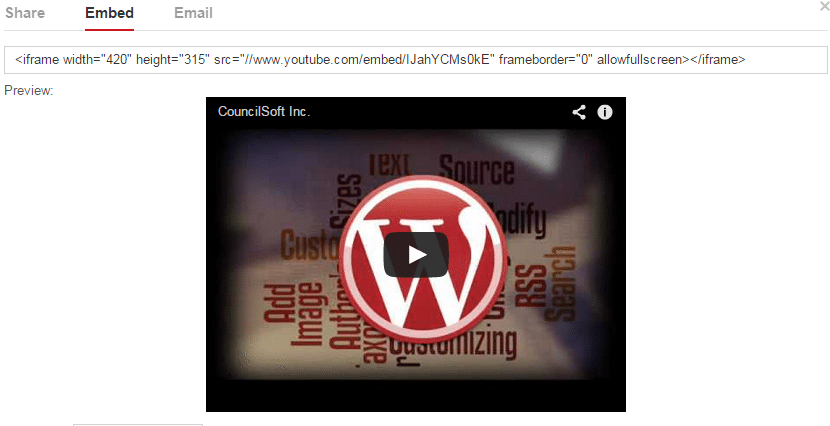 5) Start from a specific time
If you want the video to get started from a specific time, you can modify the end variable that add "#t=K", K is the number of seconds from which you want the player to start at.
For example: URL is https://www.youtube.com/watch?v=IJahYCMs0kE and, you want the video to start after 15 seconds, then URL will be https://www.youtube.com/watch?v=IJahYCMs0kE#t=15
6) Hide search box in embedded video
When you hover over an embedded video, the search box appears. To hide that search box, add "&showsearch=0" to the embed URL of your video.
7) Disable related videos
When you have embedded video on your blog and don't want other related videos to come up after the video ends, you can disable those videos by adding "&rel=0" to the embed URL of the video.
Wrapping Up
These were the YouTube tricks and we are sure you find them useful and improve your video experience. Do you find these YouTube tricks useful? Do you have more YouTube tricks to recommend? Share your views with us in the comments!