Looking for the next great book to include in your collection? Here are the best sources to download free eBooks and have a great time to enjoy reading.
Let's have a look at them:
Free eBooks is an excellent source of free eBooks available for download. It offers an easy way to download eBooks. You just need to create a free account and then can use the search bar to find the eBook you need. You can download the books in TXT or PDF formats. For VIP members, EPUB and KINDLE are also available. With a free account, you can enjoy downloading up to 5 eBooks every month.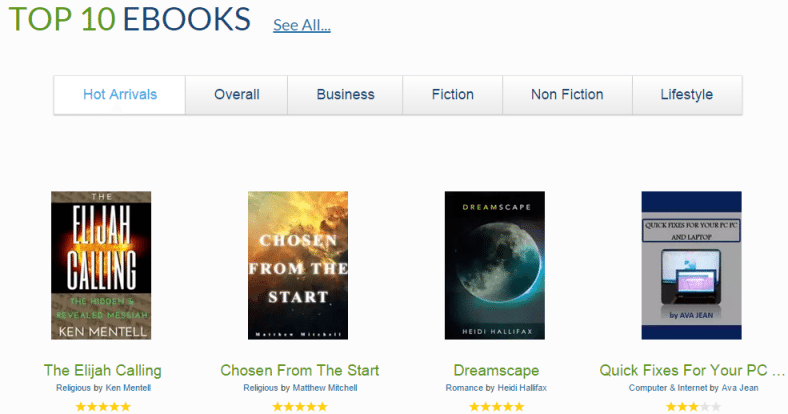 ManyBooks is another good choice when looking to download free eBooks. It provides free access to eBooks for iOS devices, PDA, Kindle and other eBook readers. You can browse for eBooks through popular titles, recommendations or recent reviews. There are over 33,000 eBooks available for Kindle, Nook, iPad and other eReaders and that too for free.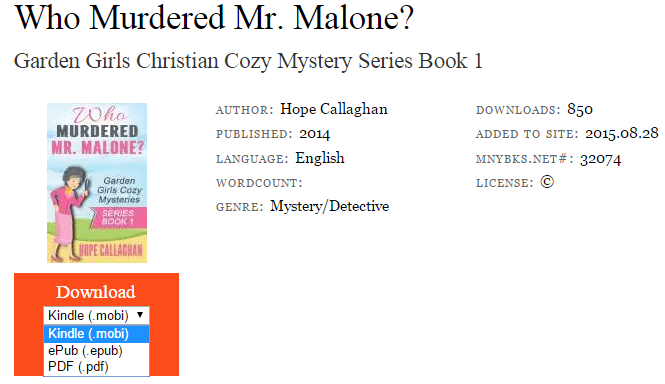 Project Gutenberg features more than 49,000 free eBooks including free epub books, free kindle books and more. This free eBook source carries high quality eBooks. You can use the search bar to find the required book or can browse through the categories. One can also find bookselves in other languages in addition to English such as Deutsch, Français, Italiano and Português.

Book Boon provides free eBooks for students and travelers with no registration requirement. The smart and simple website allows you to easily find eBooks within seconds. It features educational text books, travel guides, business books and more.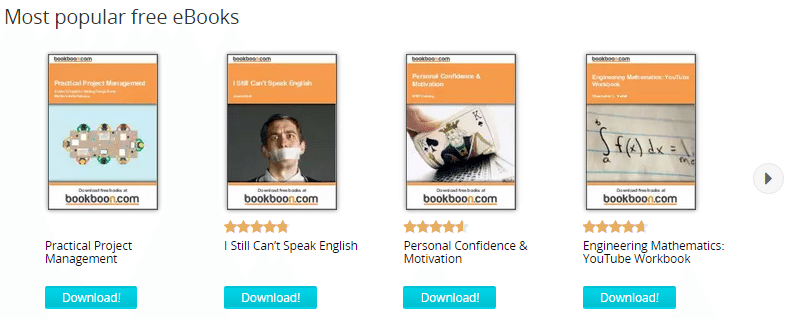 FreeBook Spot is a reliable source for downloading free eBooks. You can browse through various categories to find the desired eBook. The site contains useful links from where you can easily download eBooks. You can also browse most popular category to find eBooks popularly being downloaded by users. It allows you to download free eBooks ranging from scientific, programming to engineering and more. There is no need for any registration.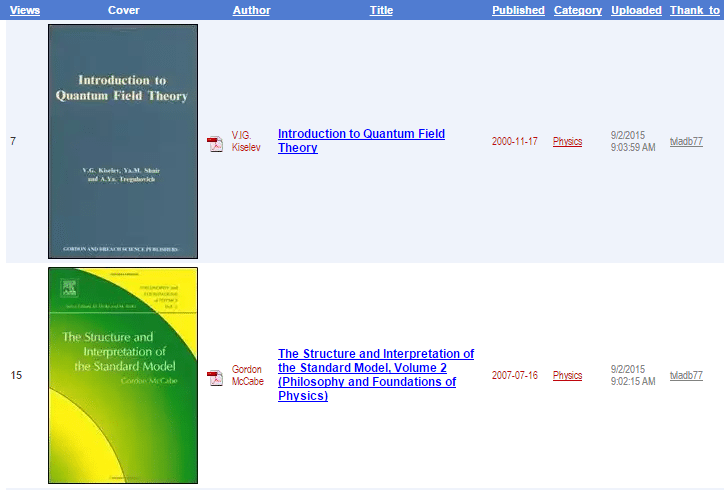 As the name suggests, FreeTechBooks is a hub of free online computer science, engineering and programming books, textbooks and lecture notes. All books are freely available as they are hosted on websites that belong to authors or publishers. You can find a book by browsing through the categories or using the search form. The easy to navigate website is a great choice when looking for free eBook providers.

When we are talking about the top sources to download free eBooks, we cannot forget to include Google eBookstore. Here, you will find tons of free books, ranging from favorite classics to latest releases and more.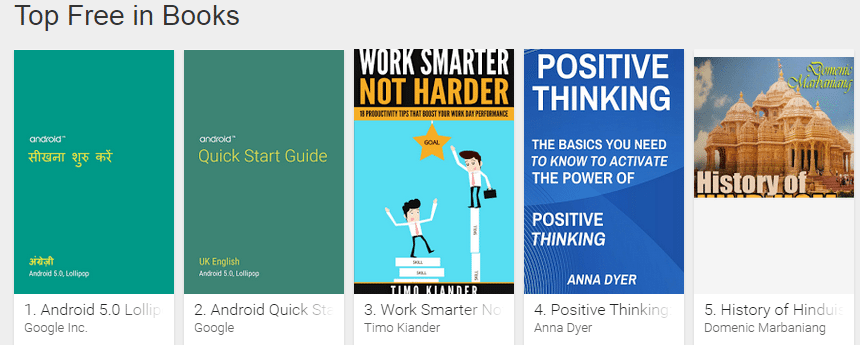 Missed your favorite place to download free eBooks? Let us know in the comments!
If you like our content, please consider sharing, leaving a comment or subscribing to our RSS feed to have future posts delivered to your feed reader.

Please follow us on twitter @CodeRewind and like us on facebook