Meet Kodak PixPro 4KVR360 Camera
A new Kodak action camera has been unveiled by the company that has the capability to record 360-degree VR footage in 4K resolution. Called Kodak PixPro 4KVR360 camera, it is made by K Imaging Ltd. This single body design comes with two 4K fixed focus lenses on either side of the camera. The new camera joins together the 20 megapixel sensor technology into a front and back lens array which allows a single VR360 unit to capture fully spherical and VR-ready 4K videos. This camera lets you shoot fully immersive VR videos.
Enabling Smart Control
To enable remote control from a smart device, there's Wi-Fi and NFC as well to help you talk to your phone. It works in conjunction with an app that is available for iOS and android platforms. There's also an optional Bluetooth remote control pairing that does the same purpose. You can easily upload 360-degree content to YouTube or Facebook.

Specifications
The upcoming Kodak PixPro 4KVR360 uses 155-degree and 235-degree lenses which work together to capture 4K spherical footage on the sensors of the camera. One can shoot the stills at up to 27-megapixels in full VR mode or 13-megapixels in round mode. The videos can be shot in 4K VR or round mode, using the wider lens both at 24 fps. The built-in two fixed-focus lenses can record 360-degree 4K footage. The camera lets you record up to 128GB of footage on a microSD card.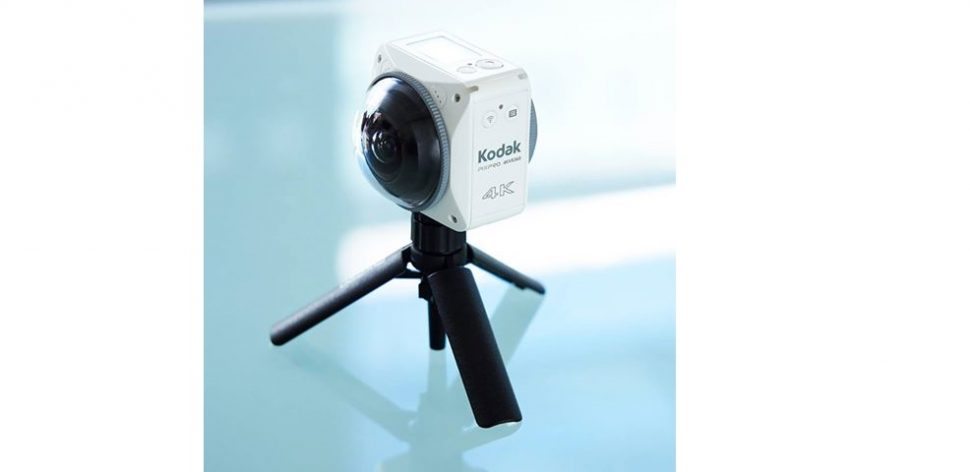 Splash-Proof
In terms of dimensions, the camera measure 55 x 55 x 67 mm and weighs 170 grams. It is also said to be shockproof to drop from 6ft and is splash-proof as well. The removable battery is sure to deliver about two hours of use. The 4K resolution adds ample detail and clarity to offer great precision. It has the capability to take virtual reality content to new heights.
The 4KVR360 is expected to ship until sometime in early 2017 and has not revealed a price.
In addition to the 4KVR360 preview, JK Imaging also revealed a few other Kodak branded cameras. These are Astro Zoom models like AZ901 which includes 16-megapixel CMOS sensor, a whopping 90x optical zoom and 3-inch articulating monitor as well. There's another called AZ652 which includes a 20-megapixel bridge camera which will have a wide angle lens, a built-in Wi-Fi etc.
Sony has also unveiled Alpha 99 II camera.
Share your thoughts on the story in the comments.