ZTE W01 Smartwatch
Chinese manufacturer, ZTE, has introduced a simple smartwatch called ZTE W01 that comfortably stays on your wrist. It is a fully featured smartwatch offering you functionalities like heart rate monitoring, answering calls from the watch, listening to your favorite music tracks and lots more. An appealing part of this smartwatch is that it does not cost a fortune. Available at $64.99, ZTE W01 has all the characteristics and functions as found in other smartwatches like Garmin, Pebble etc. Let's check out its features: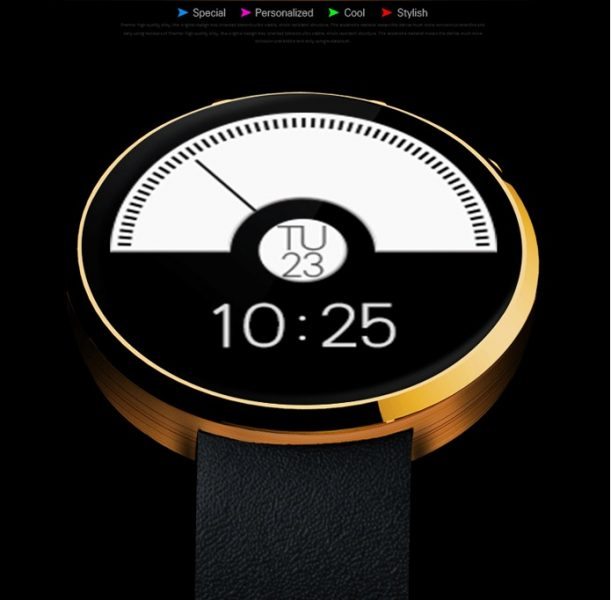 Design
ZTE W01 smartwatch features a circular design with only one interaction button. It looks like an elegant and casual watch and comes with IP53 protection which implies that it is waterproof and dust-proof. The strap is of leather with anti-allergic treatment and resistant to water. The total weight of the smartwatch including the strap is 46 grams. It comes with three different colors to fit everyone's tastes and the dial can also be personalized according to your own style. You can wear this elegant smartwatch in almost any occasion.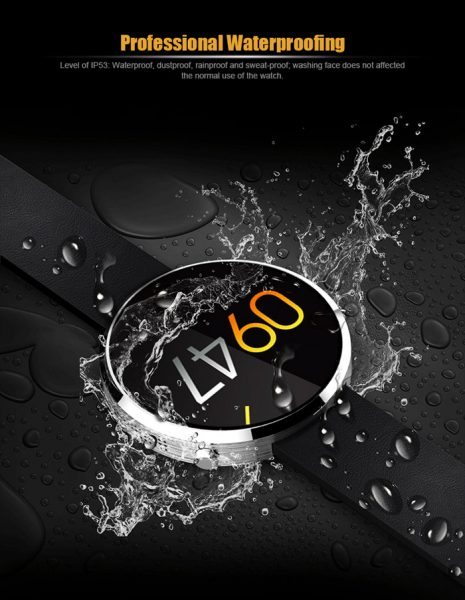 Display
ZTE W01 smartwatch features a 1.22-inch tactile screen with TFT IPS panel. It has resolution of 240 x 240 pixels. The display features an excellent display of colors with adjustable brightness. It offers you direct access to features such as notifications control, brightness, sound and more. It comes with dimensions of 42.5 x 12.5 x 255 mm and includes a built-in speaker and microphone.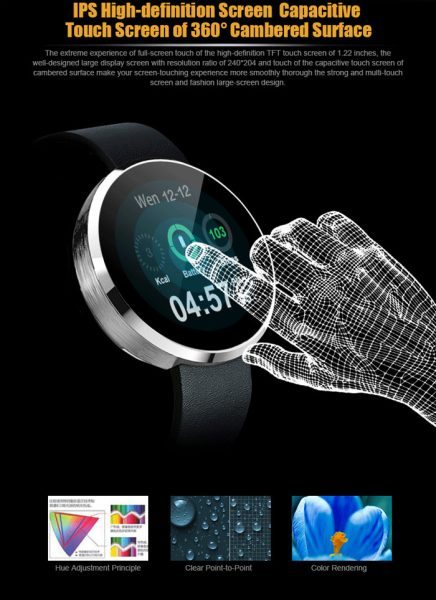 Hardware
Under the hood, it features MTK 2502 processor couple with 32MB of RAM. It comes with storage memory of 128 MB as well. There's no microSD slot. It is backed by a 320mAh battery that lasts for about 3 days on medium use.
Connectivity
It communicates via Bluetooth 4.0 to devices running Android version 4.3 or above and iOS 7 or above. You can connect to your smartphone with ZTE W01 via Bluetooth. Thanks to its speaker, you can receive calls. Also, the contacts are synchronized automatically. You will also receive notifications from various apps on your smartphone such as messages, emails, Facebook and more. You can see the notifications but unfortunately, cannot answer them from the watch. The smartwatch also features Find Your Smartphone feature. When the phone is connected with Bluetooth, you can look it up using the smartwatch.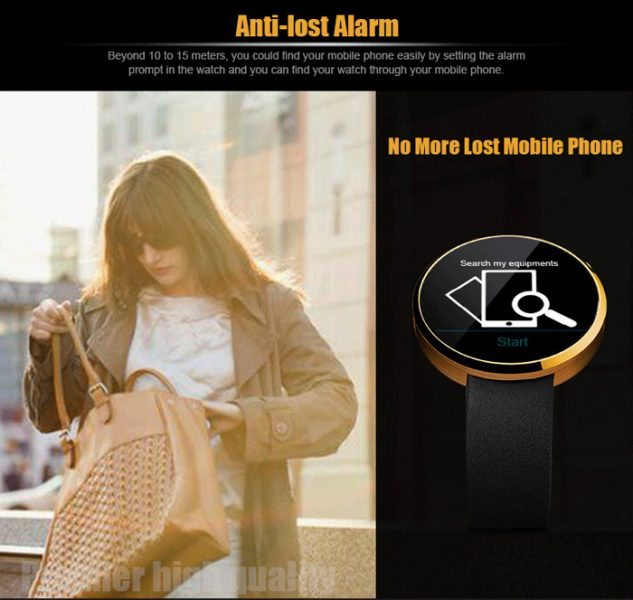 Activity Tracking
ZTE W01 is equipped with heart rate monitor, pedometer, sleep monitor and calorie count. The smartwatch comes with a cardiac sensor that keeps on monitoring heart rate to prevent over-exhaustion. Then, there's a pedometer to count the steps and calories burnt during the exercise. It also comes with remote control for music and camera, alarm, calculator, sound recorder and calendar.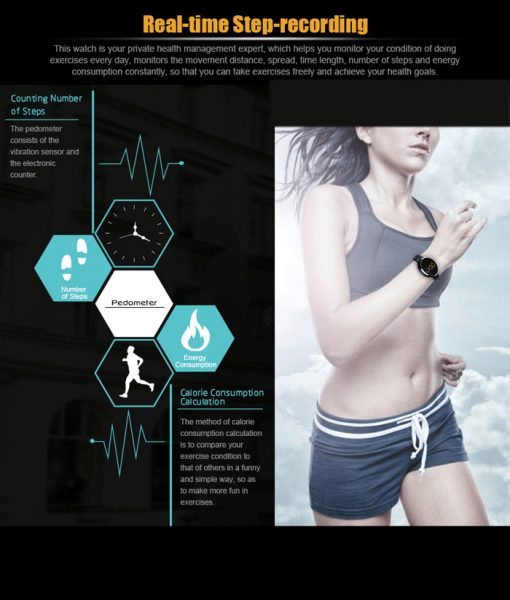 ---
Pros:
Elegant design
Inexpensive
Impressive functions
Good sensors
---
A quick look at ZTE W01 Smartwatch:
Specifications
Details
Dial Size
4.1 x 4.1 x 1.5 cm
Band Size
21 x 1.8 cm
Weight
46 grams
Screen Size
1.22 inch
Screen Resolution
240 x 240
Waterproof
Yes
IP Rating
IP54
Bluetooth
Yes, 4.0
Chip
MTK2502
Battery
320mAh
Compatibility
Android 4.3 and up
iOS 7.0 and up
What's Included
Smartwatch, Charging Cable,
User Manual
Price
$64.99
Available at
GearBest.com
Do you like the features of ZTE W01 professional heart rate monitoring smartwatch? Share your thoughts with us in the comments.