Bose SoundTrue Ultra Headphones
Though every smartphone comes with in-ear headphones, but most of them don't give a balanced sound experience. This is the reason that in-ear headphones are great in demand. Today, we are talking about such efficient pair called Bose SoundTrue Ultra that deliver exceptional sound quality and great comfort. They also come at an affordable price of $149.95.
Design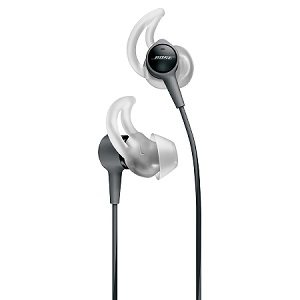 Bose SoundTrue Ultra features a lightweight and compact design. They come with excellent sound quality and comfortable fit. The newly designed ear tips are efficient enough to limit the outside noise while creating an airtight seal. The headphones use a new T-joint design that prevents the two chords from tangling or rubbing together. There's inclusion of an inline remote as well which works great for making calls. It includes two volume buttons and a middle button for taking calls or switching back to music.
Comfortable
You can wear these noise-isolating earphones comfortably for extended periods of use. The fact that the earbuds are very light adds to their superior comfort. The in-ear headphones deliver a comfortable listening experience that you even forget than you are wearing them. The headphones are also sweat and water resistant so that can wear them during workouts as well.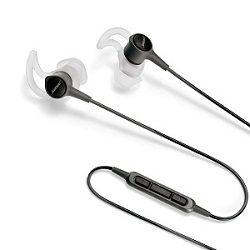 Buy it for Samsung and Android devices
Sound Quality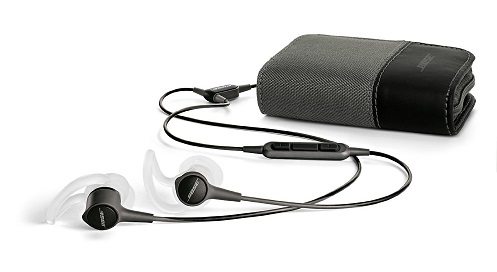 In terms of audio quality, the in-ear headphones offer fantastic clarity. They offer well-balanced sound with not too much bass. They do a good job at eliminating external noise when attending call or listening to music. They got a thumps up in arena of noise cancellation as well. It lets you comfortably immerse in your music with the special sealed acoustic design.
---
Pros:
Most comfortable fit
Good noise cancellation
Inline remote
Versatile design
Cons:
Different versions for Apple and Android
---
Wrapping Up
Bose SoundTrue Ultra is one of the most comfortable in-ear headphones. They deliver clean and amazing sound that is pleasing to the ears. An integrated inline remote is another plus. When you are looking for compact and lightweight in-ear headphones, they surely deserve your attention. The only downside is that Bose offers two versions of the headphones: one for Samsung and Android devices and another for Apple devices. Today, most users have multiple devices on multiple platforms and would expect to use a single pair across all of the devices.
When you are looking for an expensive piece of in-ear headphones, consider RHA T20 headphones.
Do you like Bose SoundTrue Ultra in-ear headphones? Will you considering purchasing them? Share your views with us in the comments.