Meet Alcatel OneTouch Watch
The wearables market continues to grow and one of the affordable smartwatch cum activity trackers is Alcatel OneTouch Watch. Unlike leading market smartwatch rivals including Apple Watch, it is not going to break the bank. It costs as low as $99.99 and comes with good set of features. Here are the complete details.
Design and Display
Alcatel OneTouch Watch comes with a circular face surrounded by an attractive chrome finish. The watch face measures 0.41 inch thick and 1.664 inch wide. It comes in two colors: one with black and red underside and another with white and silver combo. For strap also, there are two sizes: small/medium or medium/large. There's a physical button for powering the watch on and off. The display is 1.22 inches with resolution of 240 by 240 pixels.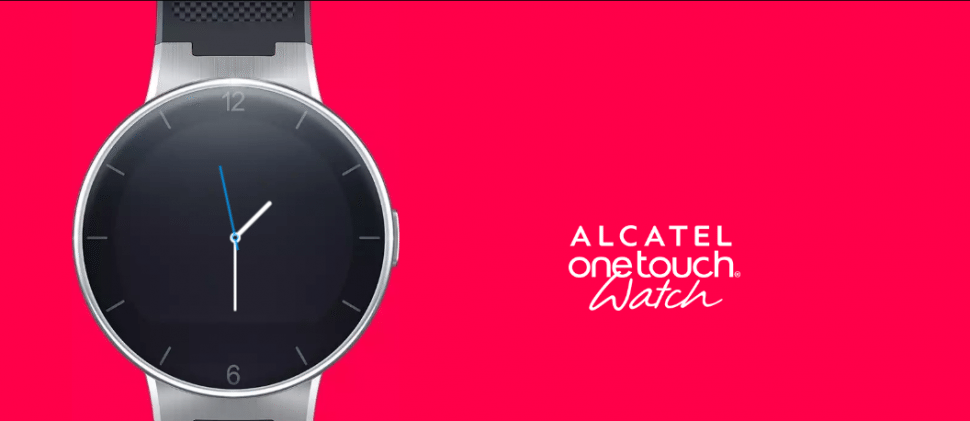 Battery
Battery is a strong point of this watch. It comes with 210mAh battery which is simple to charge via a thin USB 2.0 connector that you can plug directly into a computer or wall adapter. The battery lasts for 2-5 days from a charge and charging only takes an hour which is pretty impressive as compared to rival smartwatches. It is rated IP67 for dust and water resistance and can be submerged in water up to three feet deep.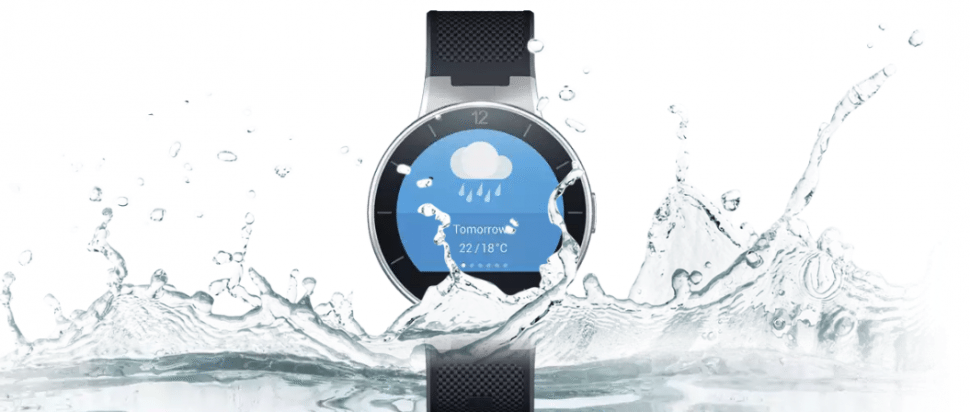 Compatibility
One of the best features of OneTouch Watch is its compatibility with both Android and iOS. This gives it an advantage over those devices that work with only Android or only iOS such as Apple Watch. This smartwatch works with devices running Android 4.3 or higher, and iOS 7 or higher. You can download the OneTouch Move app to connect to the smartwatch. The interface is simple to use and you can customize the home screen in a number of different ways. It offers you real-time notifications including messages from Facebook, Twitter or Google Hangouts, Gmail messages, missed calls, unread messages and more.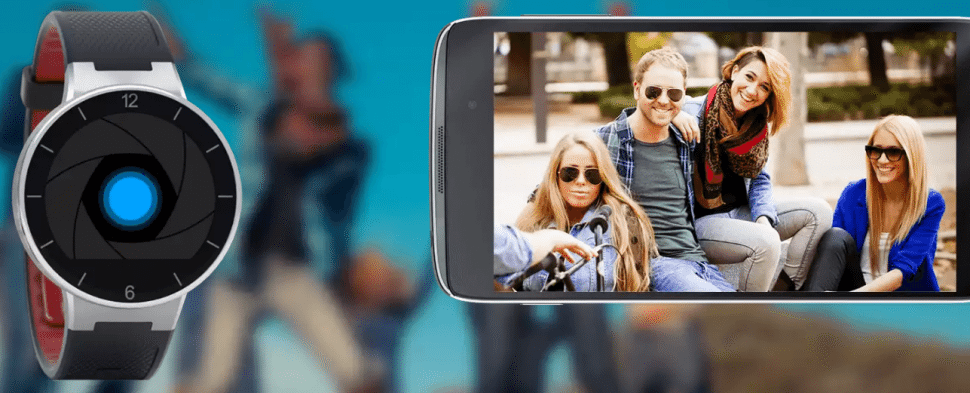 Activity Tracking
The health and fitness app keeps you informed about step counts, calories burned, distance travelled, active minutes, sleep and more. Heart rate monitoring is also there. The watch connects to your phone via Bluetooth 4.0. It features an accelerometer, gyroscope, heart rate sensor and compass. The weather app gives you day's high and low temperature. Then, the watch also features Find Phone function that causes your connected device to buzz or ring loudly. You have lot many apps to access from the main menu including stopwatch, compass, music controller, nifty app and more.
---
Pros:
Affordable
Good display
Battery life is impressive
Compatible with android and iOS
Cons:
Fitness sensors could be more accurate
Limited number of apps
---
Wrapping Up
With an affordable price and a battery that lasts several days, it is a good choice for anyone looking for their first smartwatch. The support for Android and iOS is another plus. It comes with a predetermined number of apps and there is no app store. It is relatively inexpensive and forms a good choice for those who are new to the smartwatch world. You can get it today from Amazon.com.
You can also check out details about the latest flagship smartphones by Alcatel by clicking here.
Do you like Alcatel OneTouch watch? What features do you look in a smartwatch? Share your thoughts with us in the comments.