Meet Polar Loop 2
Featuring a stylish design and good fitness tracking credentials, the Polar Loop 2 is the company's second generation activity tracker. It picks up where the original model left off and comes with improved features over the predecessor. Let's have a close look at its features:
Display
Polar Loop 2 activity tracker retains the retro design of the original Loop. The 85 red LED display is edged with a touch of stainless steel. Polar makes good use of its screen, delivering the right amount of easy to read stats and updates. It does not look out of the place next to Fitbit or Garmin Vivofit and makes good refinement. The LED lights blink in response to the capacitive touch button and give you a visual indication of your activity.

Features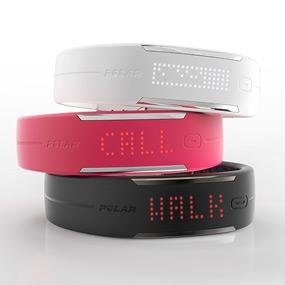 On the top of the band, there are two metal strips and a single capacitive button alongside the display. There's an activity bar that works the same way as Garmin Vivofit trackers. The Loop 2 is waterproof and can easily be worn in shower or in pool. It is 2ATM certified and it will survive even being submerged in water up to 20m. The back of the smartwatch features the charging port.
Automatic Tracking
The Polar Loop 2 has been designed to automatically track your activity based on your movements. It detects whether you are walking, running, sleeping or standing. It tracks your steps and tells you how many calories you have burned. It also tracks your sleep and divides it into restful and restless periods. The smartwatch gives you a basic readout of your activity, calories, sleep and time. Battery should last between three and eight days.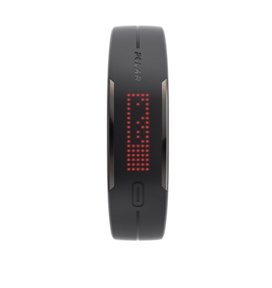 Buy Polar Loop 2 from Amazon.com
Easy to Use App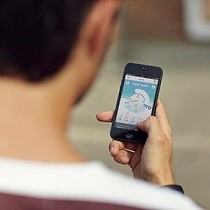 Polar Loop 2 gives you a complete overview of data and for more comprehensive details, you can access Polar Flow app. The app comes with support for iOS, Android and Windows Phone. Once synced, you can view data. Polar also accepts third-party app support and thus, you can integrate data with other fitness apps as well as such as MyFitnessPal.
Battery life
Polar Loop 2 comes with good battery life that will last up to eight days on a charge. It comes with 38mAh battery and a full charge takes around 90 minutes. The battery life varies according to the usage and Loop 2 charges using the same proprietary magnetized charging cable. The smartwatch comes in three colors: white, pink and black.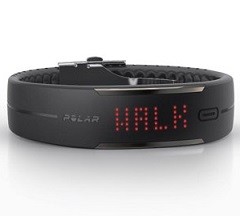 ---
Pros:
Tracks steps, distance, sleep
Smart notifications
Waterproof for swimming
Good battery life
Stylish design
Customized fit
Cons:
No built-in heart rate sensor
Display can't be seen under strong daylight
---
For those who love simplicity and want an affordable smartwatch, Polar Loop 2 is a solid piece of activity tracking. This activity fitness band comes with a reasonable price and Amazon.com offers it at discounted price of $99.98.
Do you like Polar Loop 2 activity tracker? Share your thoughts with us in the comments.