Meet Fitbit Blaze
Fitbit is a recognized name in the field of fitness trackers and wearables. By providing impressive fitness trackers at affordable prices such as Fitbit Alta and Fitbit Charge HR, the company is consistently offering more powerful products. The latest one is the Fitbit Blaze, a smart fitness watch that helps you maximize every workout.
Let's have a close look at its features:

Design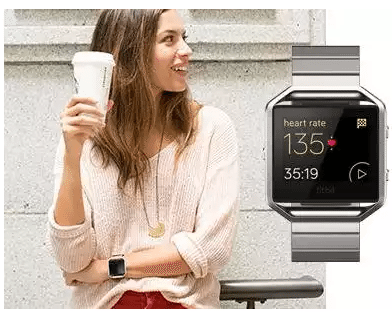 The design of Fitbit Blaze is fairly unisex and also comes with the choice of masculine or feminine strap. It features a host of different straps. The whole new design of this wearable addresses the issue that Fitbit's wearables don't look appealing. The new design with multiple bands allows you to wear it in different occasions. It comes with a sharp 1.66-inch color touchscreen LCD.
Display
The main screen features a faint battery icon with time and your active heart rate. It can be customized with different watch faces. When you swipe left or right, you will be able to see your calories, mileage, steps taken and various settings. Settings allow you to adjust display brightness. Swiping down reveals a notification toggle and music player controls; on the other hand swiping up displays a notification timeline. The back of the tracker features the heart rate monitoring sensors and a charging port.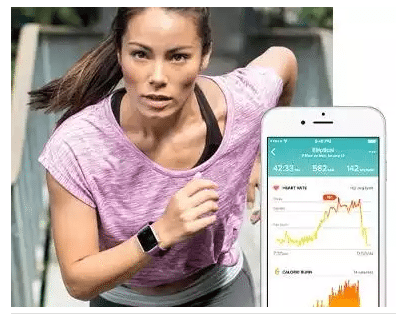 Activity Tracking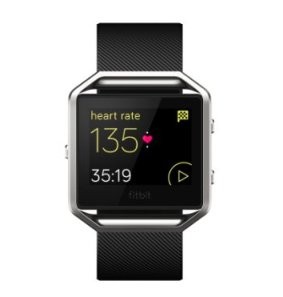 When we talk about activity tracking, it offers almost the same features as Fitbit Charge HR. For example, it lets you capture metrics like steps, heart rate, sleep, active minutes etc. It features the automatic activity tracking feature which means that you need not to worry about forgetting to manually activate a session. It is rated 1ATM for water-resistance and thus, it is safe from rain, splashes and sweat.
Notifications
The Fitbit Blaze works with Bluetooth 4.0 devices running Android 4.3 or later and iOS 8.0 or later and also works with many Windows Phone device. You can download the free Fitbit app and pair it. On successful pairing, it automatically syncs with your mobile device. Blaze comes with the ability to display incoming calls, calendar alerts, texts and other notifications.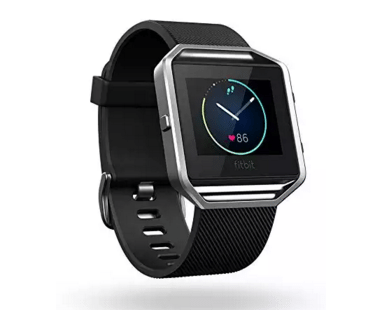 ---
Pros:
Aesthetic design
Slim
Five-day battery life
Automatic activity and sleep tracking
Cons:
No GPS on board
Menus feel boring
Can't wear in shower or pool
Lack of innovation
---
Availability
The Fitbit Blaze will be available for purchase on 15th March for $199.95. It is now open for pre-orders at Amazon.com. You can choose from three colors: Black, Silver; Blue, Silver; and Plum, Silver and from two sizes: small (5.5-6.7in) and large (6.7-8.1in).

If you are impressed with the features and pricing of Fitbit Blaze, you can pre-order it today. Share your thoughts with us in the comments.