Meet Garmin VivoFit Jr.
When it comes to fitness trackers and wearables, Garmin is a trusted brand. The company continues to offer different activity trackers and it has now for the first time, released a wearable for kids. Called Garmin Vivofit JR, it is priced at $79.99. The wearable is currently available for pre-order on Amazon. Though there is no dearth of wearables and activity trackers available in the market today bit when you want a one for the kids, Garmin Vivofit Jr. is the right choice. It encourages them to adopt a healthy lifestyle.
Bright Display
The Vivofit Jr. features a tiny LCD screen and button. Also, the display is sunlight-readable and shows a "Move" bar when the kid is inactive for a long period of time. It is even rated for water resistance at 5 ATM. So, kids can go in the pool or bathe with it on without any worries. It has been designed for kids aging 4 to 9 years.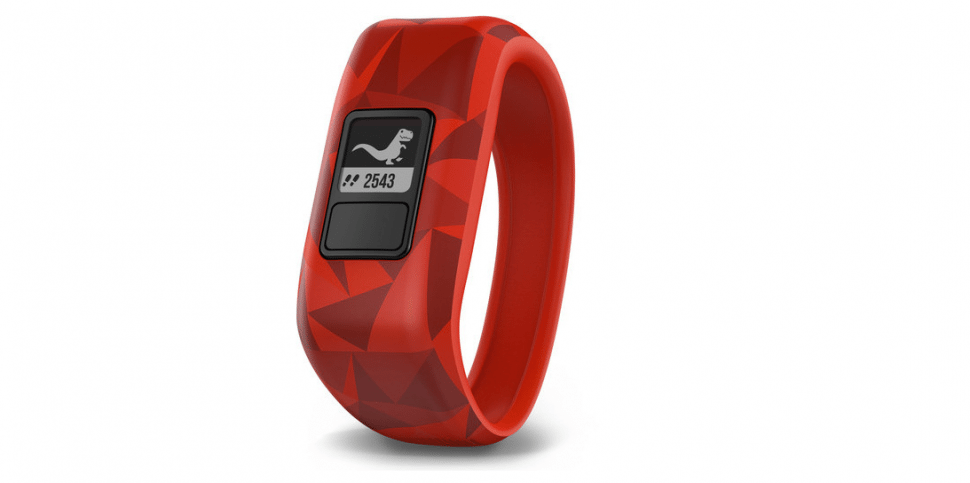 Activity Tracking
Garmin Vivofit Jr. is capable of tracking steps, sleep as well as daily activities. It tracks the steps walked and total time slept. In addition, it also reminds the kids throughout the day to meet their daily recommended goal of 60 minutes of active time. The free mobile app also accompanies it and lets you save the data. All the data gets into the parent-controlled app where they can monitor the activity levels of their child.

Vivofit Jr. App
For parents, the app includes various features where they can observe the child's activities. They can also set the challenges for the whole family for a healthy competition. Parents can assign some tasks as well. There are many chores already listed and you can also create your own custom chores and set them to repeat on daily or weekly basis. On completion of the tasks, the kids will be rewarded with coins that they can use to redeem within the app. There's a mobile adventure trail that unlocks fun facts.

Battery and Pricing
This easy to wear device comes with a one-year battery life. The wearable also acts as a watch and you can also personalize it with your kid's name. The wearable comes in a variety of bright colors such as broken lava, digi camo and real flower. It is priced at $79.99 and one can pre-order it from Amazon.

A quick look at specifications of Garmin VivoFit Jr.
Specifications
Details
Display Size
10 mm x 10 mm
Display Resolution
64 x 64 pixels
Dimensions
Circumference: 5.4"
Weight
17.5 g
Water Resistance
5 ATM
Battery Life
Up to 1 year
Colors
Broken Lava, Digi Camo,
Real Flower
Price
$79.99
Pre-order at
Amazon
Pre-order at Amazon
Do you like Garmin VivoFit Jr? Share your views with us in the comments section below.