Meet Garmin Vivofit 2
When it comes to offering GPS sports and fitness wearable's, Garmin is one of the market leaders. We have talked about Garmin Vivosmart and Fenix 3 smartwatch and are now reviewing Garmin Vivofit 2. It has come up new and exciting features missing from the first version of the wearable. The new Vivofit 2 has a new twist locking clasp so that the band always stays on your wrist and you can purchase it from Amazon.com.
Let's have a detailed look at this fitness band.
Design
In terms of design, there are not many changes as the first generation of the Vivofit. It features a slight redesign over the original Vivofit. It comes with a small, rectangular sensor and features an always-on LCD display. This wrist-based activity tracker allows you to measure steps taken throughout the day, distance traveled, calories burned and your sleep at night. It feels light and comfortable on the wrist. There are two pegs that push through hole in the band to remain on the wrist.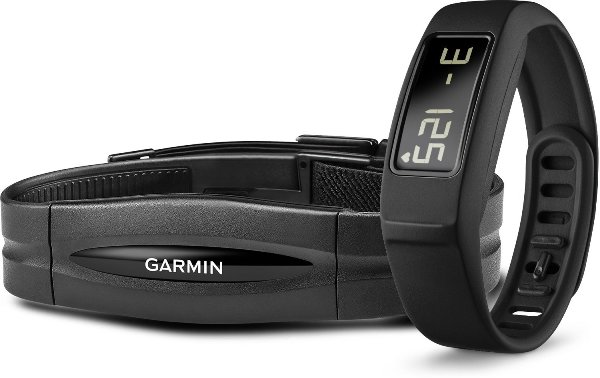 Backlit Display
Garmin Vivofit 2 comes with a built-in backlit display that illuminates the small screen to let you access your activity tracking. In addition to its always-on display, the wearable comes with 'time to move' alerts to remind you to stay active and also display a red move bar after one hour of inactivity. The always-on display shows steps, calories, distance, and features a backlight so that one can easily check their statistics day or night.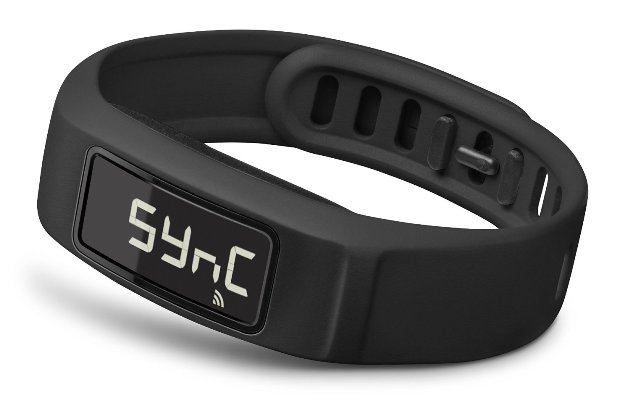 Long Battery Life
With Garmin Vivofit 2, the company has made large improvement compared to its predecessor. It now comes with two CR2 batteries and even with consistent use, they will last over a year in most cases. It is impressive to see such as activity tracker that comes with always on display and backlight and offers such a long battery life.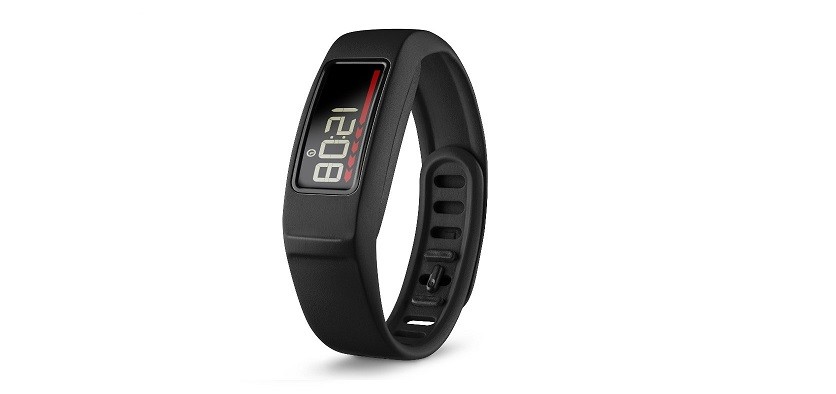 Smart Goal Setting
Vivofit 2 learns about your current activity levels and accordingly assigns you attainable daily goal. It automatically adjusts your goals to encourage you towards a healthier lifestyle. You can also turn off the auto goal and set your personalized goals if you want to. It can also monitor your sleep stats. At the push of a button, your wearable will enter the sleep mode and track your sleep.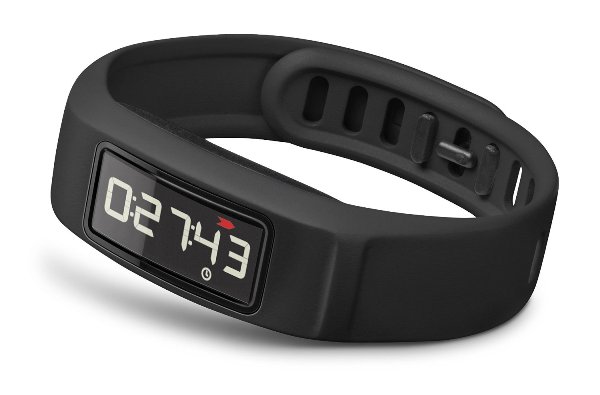 Wireless Syncing
With Garmin Vivofit 2, you can auto sync your devices and upload activity data to Garmin Connect for later review. Syncing, unlike the original, is now automatic. Also, you can sync to your PC via the included USB dongle. This means that you don't have to open the Garmin Connect app unless you want to view the data. It keeps you updated with regards to notifications from your synced smartphone.

Garmin Connect App
Both the Garmin Connect App and web portals have seen significant updates. You can open the app on the smartphone and hold the button on Vivofit 2 and then, release it when "Sync" comes up on the screen. The device will begin syncing with the app. Garmin Connect app is far better looking and more comprehensive providing complete details of all your fitness data.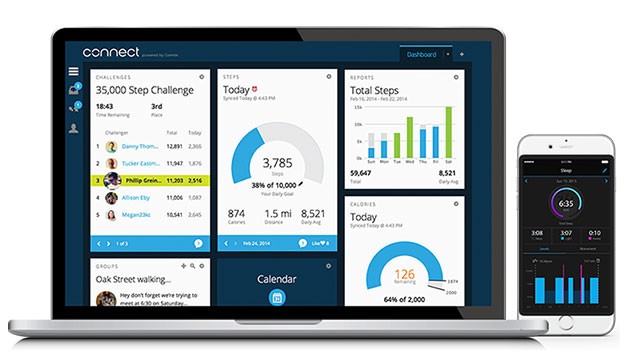 ---
Pros:
Accurate activity tracking
Backlit watch display
1+ year long battery
Waterproof up to 50 meters
Cons:
Minimal sleep tracking
No in-built GPS
---
Wrapping Up
Garmin Vivofit 2 comes with some commendable features over the first generation such as a long year-long battery life, waterproof, pairs with heart rate monitor chest strap and more. It is a capable fitness tracker with style and monitors activity well. You can get it today from Amazon.com at the best prices.
Have you tried Garmin Vivofit 2? What features do you like in activity tracker? Let us know in the comments!