Meet RHA T20
RHA, Scottish Headphones Manufacturer, is well-known for solid quality headphones that come with dynamic tuning. The latest offering has been RHA T20 headphones featuring the revolutionary DualCoilTM dynamic driver technology that is capable of outperforming conventional drivers in terms of clarity and detail.
Let's have a close look at RHA T20:
Design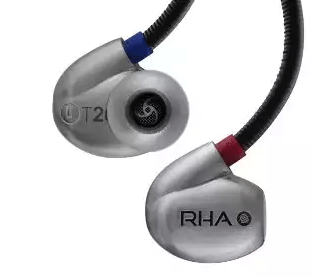 These high-performance in-ear headphones feature revolutionary Dual Coil dynamic driver technology. It delivers amazing performance in terms of resolution, clarity and detail. They are beautifully crafted out of injection moulded steel which offers an amazing look. The injection moulded stainless steel housings feature a tuning filter system to adjust the sound signature.
Sound Quality
The impressive sound quality in the T20s makes them a great in-ear fit. The headphones conform to the Hi-Res Audio standards. They come with six sets of RHA's dual density ear tips to offer a comfortable, noise isolating fit. The RHA T20 has been designed and engineered to deliver the highest standard of audio quality. These headphones have a frequency response of 16-40,000Hz with an impedance of 16Ohms and a sensitivity of 19db.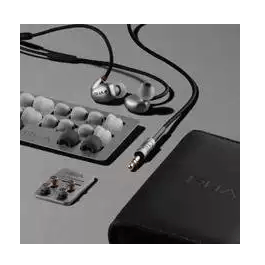 Comfortable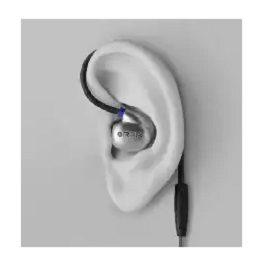 The headphones feature unique and mouldable over-ear hooks with a malleable steel spring. This unique design helps to hold the headphones in position with the cable running over and behind the ear. The design has especially been made with comfort in mind. These over-ear hooks offer a more comfortable and secure fit while delivering effective noise isolation.
Cable
The T20 cable is a thick and robust design that can withstand the test of time. Cable is of high quality material and is inspired by high end audio cables. It is 1.35 meter long and features oxygen-free copper cores.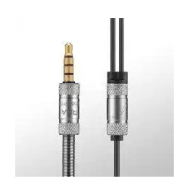 ---
Pros:
Sturdy build
Great for audiophiles
Good ergonomics
High-quality sound
Cons:
No smartphone controls
Non-removable cable
---
A quick look at RHA T20 Headphones:
Specifications
Details
Design
Ergonomic
Dimensions
8 inches x 5.5 inches x 2 inches
Fit
In-Ear
Sound
high resolution sound reproduction
with a neutral tonal balance
Driver
DualCoil Dynamic
Construction
Injection moulded stainless steel
Cable
1.35m
Accessories
Clothing clip, premium storage case,
stainless steel ear tip holder,
stainless steel tuning filter holder
Camera
Rear Camera: 13 MP
Front Camera: 5 MP
Warranty
3 years
Price
$239.95
Available at
Amazon.com
These high-end earphones offer powerful sound and are a great enhancement over their predecessors. Though they are expensive, but does not disappoint in delivering perfect sound. When you are looking for over-ear headphones, you can also check out recently released Philips SHB9850NC headphones.
Do you like RHA T20 headphones? Are you impressed with its sound quality? Share your thoughts with us in the comments.