Bose QuietComfort 35
Bose is always known for providing noise-cancelling tech that's unmatchable by others. It offers excellent audio quality which makes QuietComfort one of the best sellers in the market. Bose QuietComfort 25 headphones are one of the best rated noise cancelling pair of headphones available in the market today. They offer the most pleasant audio listening experience to the users. But those who have had one little issue was that they are wired. But, now Bose has come up with a wireless version of the very popular QC25. These latest flagship wireless headphones are called QuietComfort 35. This new model looks similar to the very popular QuietComfort 25 but is also wireless. Let's have a close look at it:
Design
QuietComfort 35 features the same around-ear design just like Bose's previous wired offerings. You will have a similar listening experience like QC25. The main selling point of these headphones is that they are wireless. The headphone has audio prompts to connect with various wireless sources. The right earcup includes integrated buttons for control volume, power and play/pause/skip features form any connected phone/tablet. These headphones play good with Bose Connect app, which is available for both Android and iOS devices. They are durable, lightweight and come with a premium look and feel.
Buy these headphones from Amazon

Awesome Listening Experience
Priced at $349, QuietComfort 35 do a great job of providing you awesome audio quality. As far as the noise cancelling is concerned, Bose cannot go wrong with that. These headphones feature acoustic noise cancelling. It uses the microphones placed inside and outside of earcups to cancel out the outside noise. Bose also demonstrated typical everyday ambient noise such as subway stations, busy streets and more where these headphones did an admirable job of shutting down all the distractions and offering you the most amazing music listening experience.The Bose QuietComfort 35 is a Bluetooth pair of headphones that takes the noise cancelling feature a way ahead with the freedom of wireless.
Buy these headphones from Amazon

Battery
According to the company, they offer up to 20 hours of battery life on a charge and even longer when you plug them in within the included cable. This will shut off Bluetooth and focuses battery only on tuning out the noise. Even when the battery dies, they can continue to work like any other pair of headphones but noise cancelling will not be functional. The QC35 use multipoint technology so as to connect two devices at the same time.
Buy these headphones from Amazon

Price and Availability
Bose has come up with QuietComfort 35 headphones which are priced at $349 and are available starting now. You can purchase them today from Amazon.com. They are available in black and silver color options.
Buy these headphones from Amazon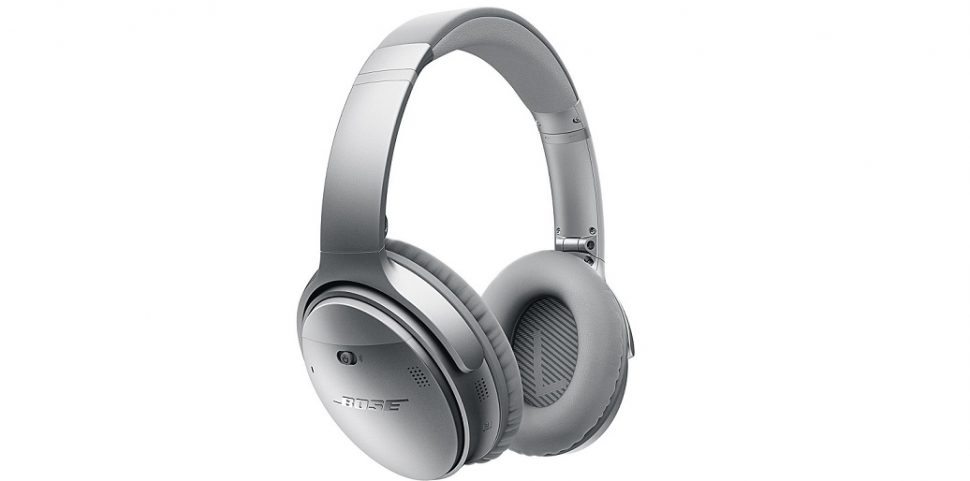 Specifications
Details
Dimensions: Headphones
7.1″ H x 6.7″ W x 3.2″ D
Weight
10.9 oz
Audio only cable
47.2″
USB cable
12″
In the box
QC35 headphones
Airline adapter
Audio cable for wired connection
USB cable
Carrying case
Available at
Amazon.com
Do you like Bose QuietComfort 35 headphones? Let us know your thoughts in the comments.