Premium Designed M&D MW50 Headphones
M&D MW50 is the latest addition to their wireless headphones lineup. It carries a similar look to its predecessor, MW60 with silver aluminum. It offers you the choice of going with either black or brown leather. This time, the ear cups are a bit rounder and it is one-third lighter than MW60. It weighs about 240 grams or half a pound.
The headphones feature a superior design with its all high-end leather and stainless-steel hinges. The lambskin removable ear cups are also pleasant. The lambskin leather on the ear cups works to block out the roar of plane engines and other sound. They feature active noise cancellation technology.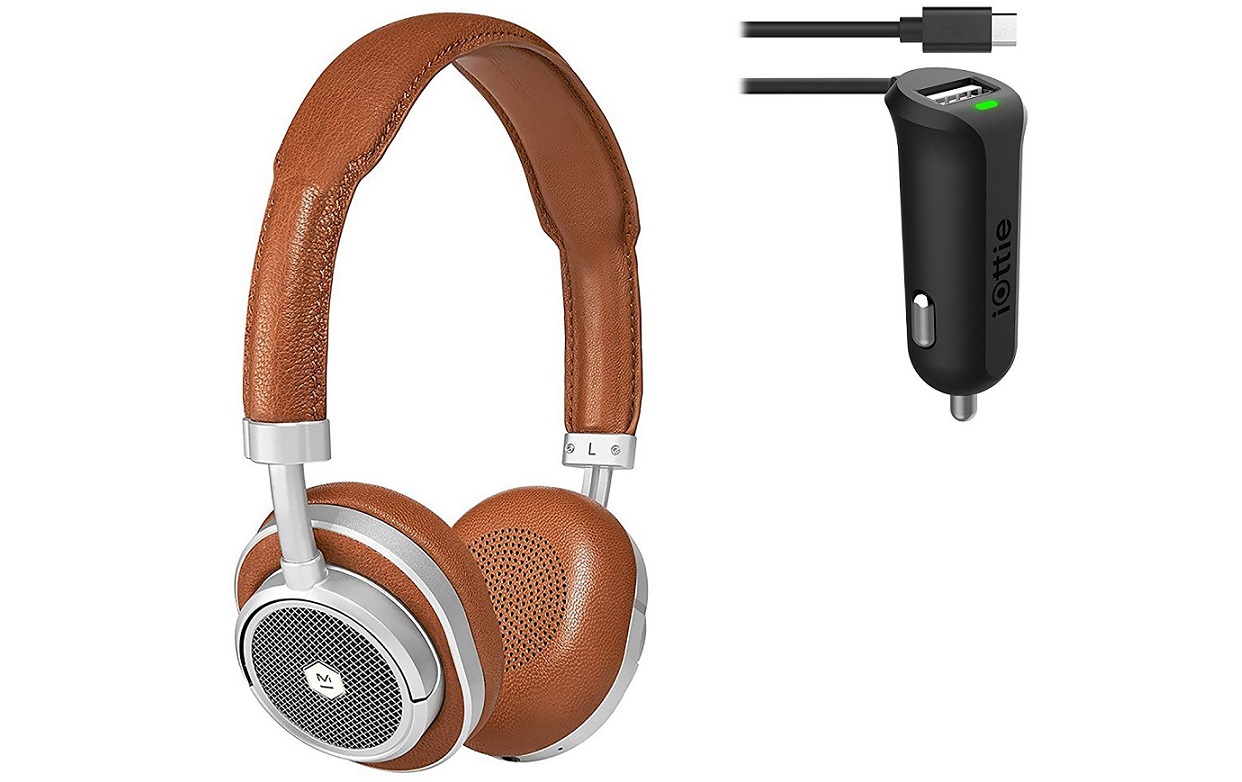 Amazing Sound Quality
The 40mm beryllium drivers are sure to deliver amazing sound quality wrapped in memory foam ear pads. The low impedance of 32 ohm implies that it can produce plenty of volume from any portable device without need of digital amplifier. The over-ear headphone is exceptionally good for so-called HiFi tracks as well as lower-bitrate AAC. The intuitive controls offer an elegant experience to the users.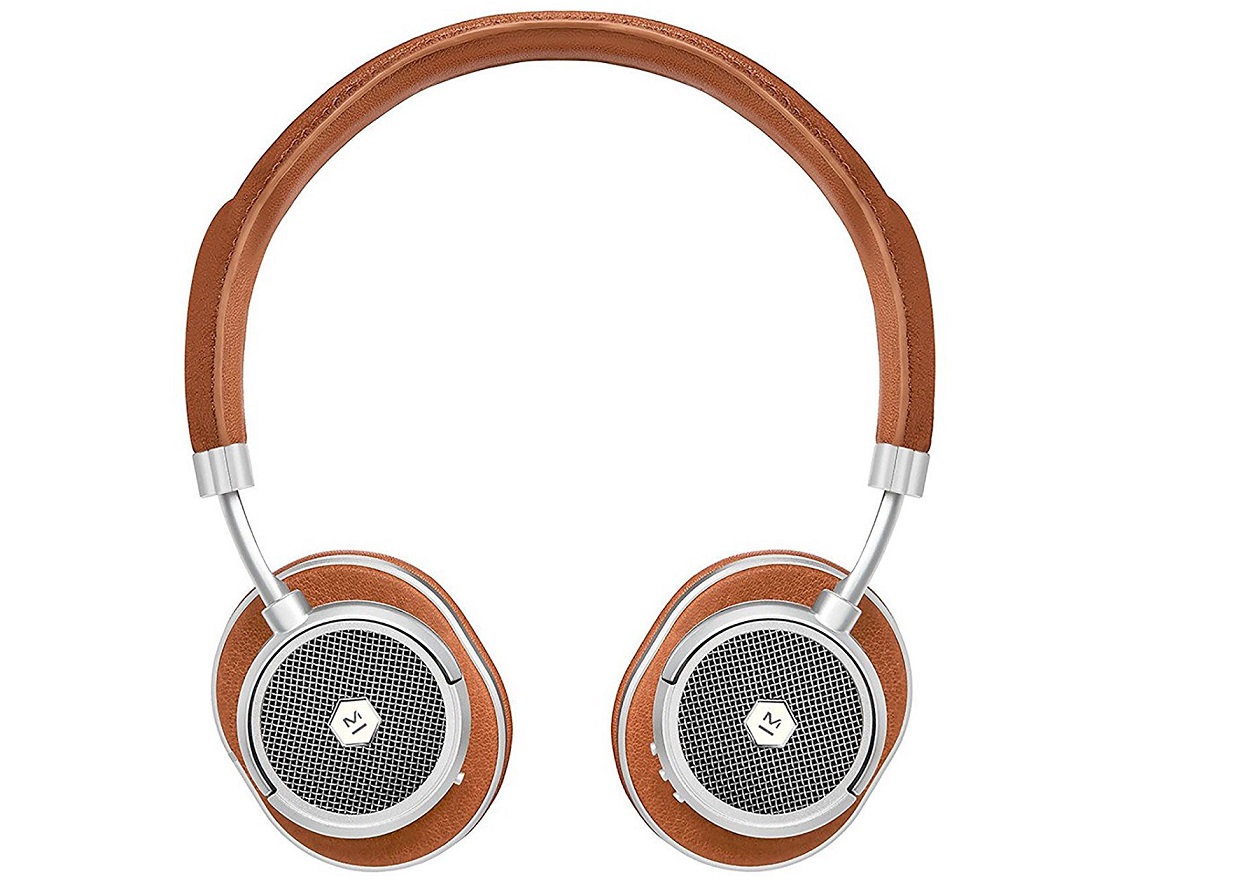 Comfortable
When we talk about comfort, these are fairly comfortable. You can easily connect it to the device of your choice using Bluetooth. These wireless on-ear headphones feature a high-powered antenna within its exterior. Users can expect to stream Bluetooth audio up to 100ft. It features buttons on the exterior to let you control tracks and music. It also packs dual, noise-isolating microphones which are ideal for hands-free phone conversations, voice control or dictation.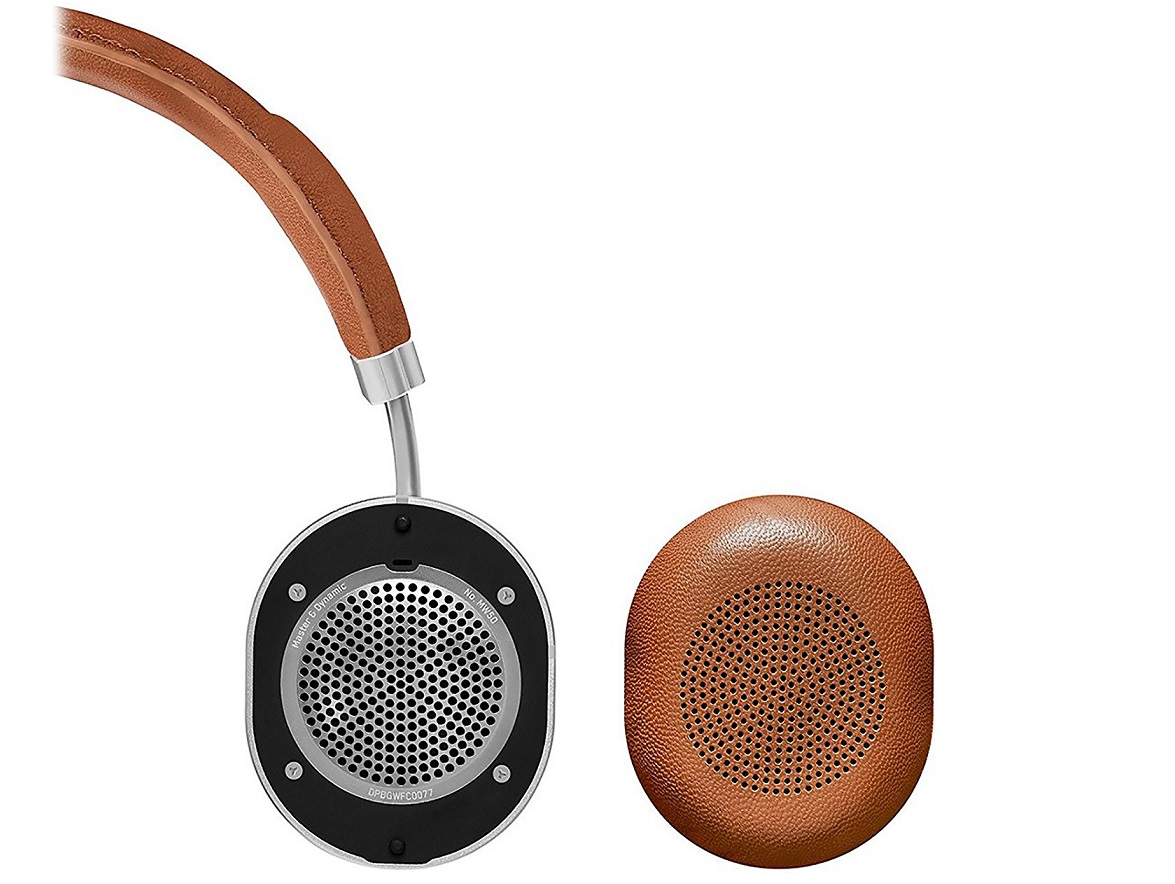 Other Details
In terms of battery, it promises to deliver up to 16 hours of battery life. It uses a future-proof USB Type-C cable for charging. Each unit includes machined aluminum and stainless steel, headband and removable memory foam ear pads.
A quick look at specifications of Master & Dynamic MW50:
Specifications
Details
Style
On-ear
Dimensions
190mm x 175mm x 60mm
Drivers
40mm
Impedance
32 ohms
Weight
240g
Battery Life
16 hours
Wireless
Bluetooth 4.1
Frequency response
5-30,000 Hz
What's Included
Headphone
Canvas Headphone Pouch
1.25m Standard 3.5mm Cable
Leather Cable Box
Price
$449
Available at
Amazon.com
Just like MW60, you need to make a significant investment to grab this pair of headphones. They are priced at $449 and are available for purchase at Amazon. In comparison to Bose QuietComfort 35, they cost $100 more. When you are interested in hearing great music wirelessly, Master & Dynamic MW50 is a good choice.
Do you like M&D MW50 Headphones? Let us know your views in the comments.
MW50 Wireless Headphone Ratings
Design

Performance

Battery Life

Audio

Weight

Value for Money
Summary
M&D MW50 over-ear headphones appeal to all those who want a quality set of headphones without extra mass and volume.