Bluetooth Earbud FKANT at 60% off
FKANT is a popular provider of recording in-ear audio monitors and other accessories. It along with Amazon has come up with a great deal that lets you save $17.40. You can get Bluetooth Earbud FKANT v4.1 wireless headset headphone for only $11.59. This is a flat discount of 60% on the purchase. This smallest Bluetooth earbud is lightweight and comes in super mini size. Check out its details and features.
Extremely Small
The main highlight of this earphone earpiece is that it comes in a super mini size. It is thus portable and compact. It bears a broad bean design and only weighs 4.9 grams. This device is almost invisible and hidden that you barely notice it in your ear. It is very comfortable and you don't feel like carrying anything in your ear.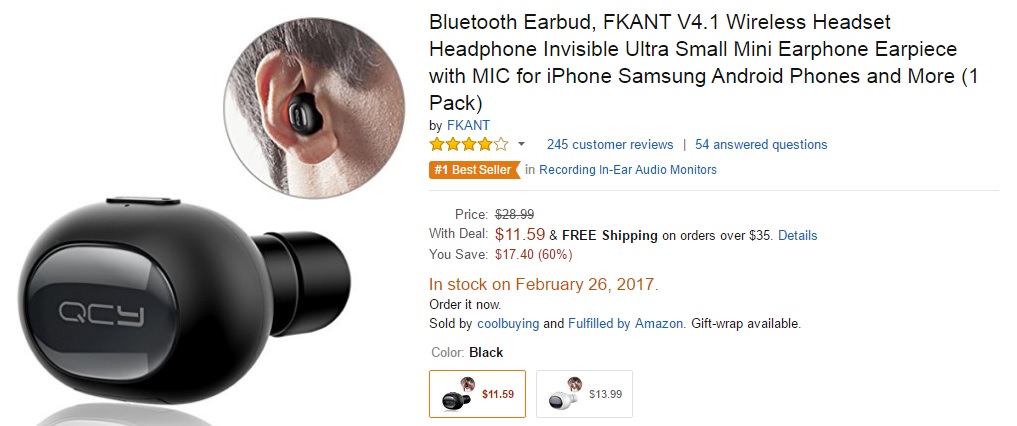 Incredibly Powerful
This FKANT Wireless Headset is incredibly powerful and impressive. It has a Bluetooth v4.1 chipset inside and allows fast pairing. The noise-cancelling technology allows you to talk and hear clearly via the microphone. It also supports iOS battery displaying and supports two devices simultaneously.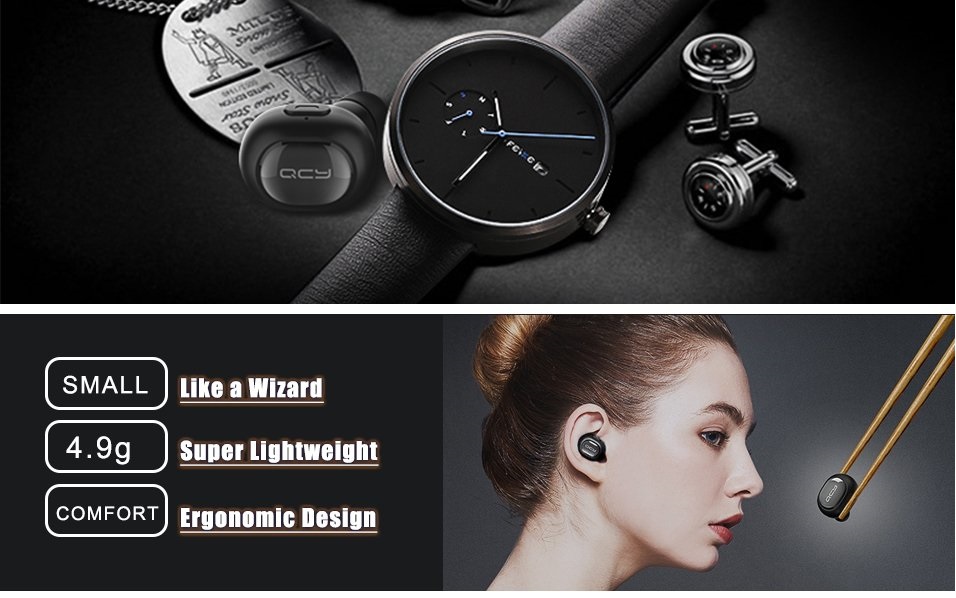 Good Compatibility
The best part of this earpiece is that it is compatible with most Bluetooth-enabled devices. It works with iPhone 7, iPhone 7 Plus, iPhone 6S, iPhone 6S Plus and android devices like Samsung Note 5, S7 Edge, HTC Desire 10, Asus Zenphone 3, Huawei P9 and many more. Pairing is easy and you just need to long press MFB for 4-5 seconds and it will automatically pair.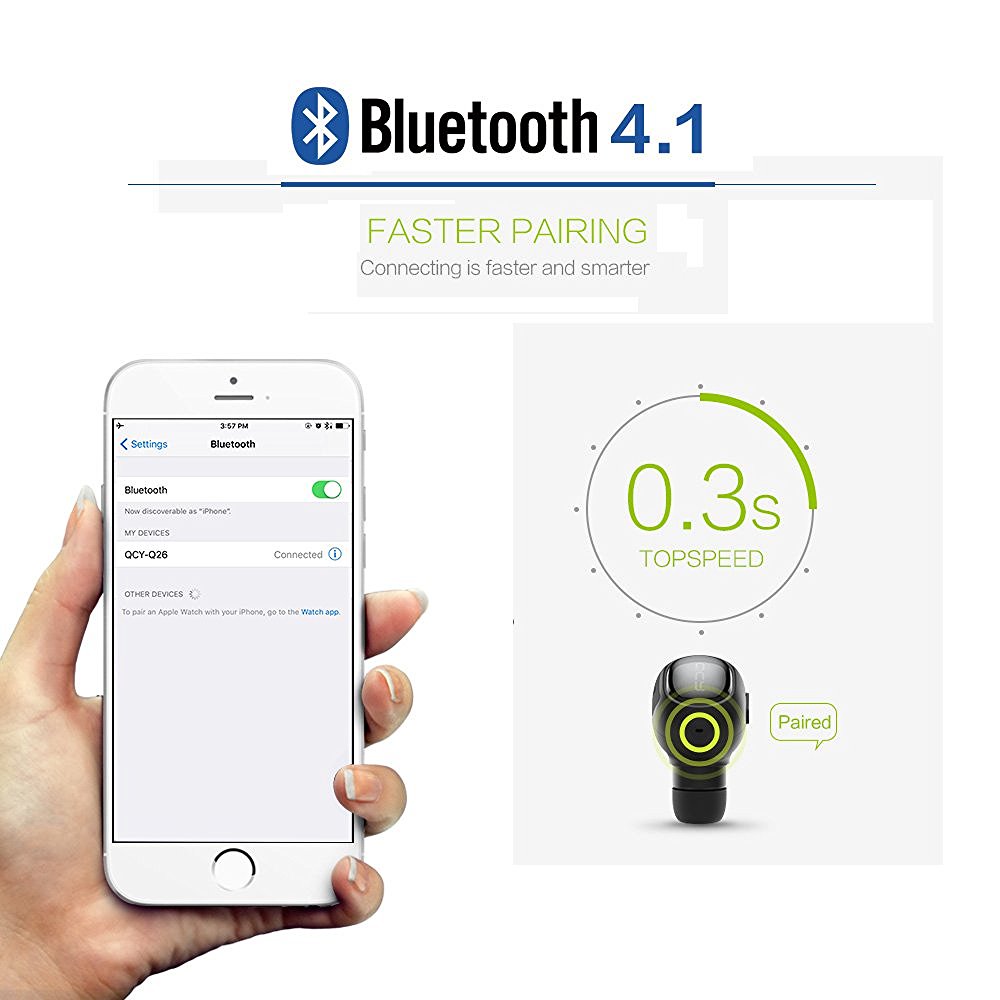 Get this deal from Amazon
A quick look at specifications of Bluetooth Earbud FKANT:
Specifications
Details
Charging Voltage
DC 5V
Operating Range
Up To 10m /33ft
Weight
4.9g
Stand By Time
70 Hours
Charging Time
2 Hours
Battery Capacity
45mAh
Talking/Music Time
3 hours
What's Included
FKANT tiny Bluetooth Headphone
FKANT tiny Bluetooth Headphone
Price
$11.59
Available at
Amazon
If you want to purchase it, this is the best time. Grab this deal now!
Bluetooth Earbud FKANT v4.1
Design

Portability

Performance

Battery Life

Audio

Weight

Connectivity

Value for Money
Summary
An ultra-portable and compact Bluetooth Earbud FKANT v4.1 wireless headset headphone, it offers you good value for money.