Meet Michael Kors Access
Michael Kors is well-known for its luxury watches, shoes, bags and other fashion products. This time, the company has come up with luxury versions of Smartwatches. Michael Kors smartwatch line called Access is announced by the company. The new Michael Kors access smartwatches run on Android wear and come in two styles: Dylan and Bradshaw. While Dylan is sporty style designed for men, the Bradshaw is an all-metal chic for females.
Display
In terms of display, both feature round displays with resolution of 320×290 pixels. It sports a black bar at the bottom of the display for ambient light sensor. They look classy and the stainless steel casing gives them a good weight. These are big and bulky. The Dylan version of Michael Kors is big, bold and glossy.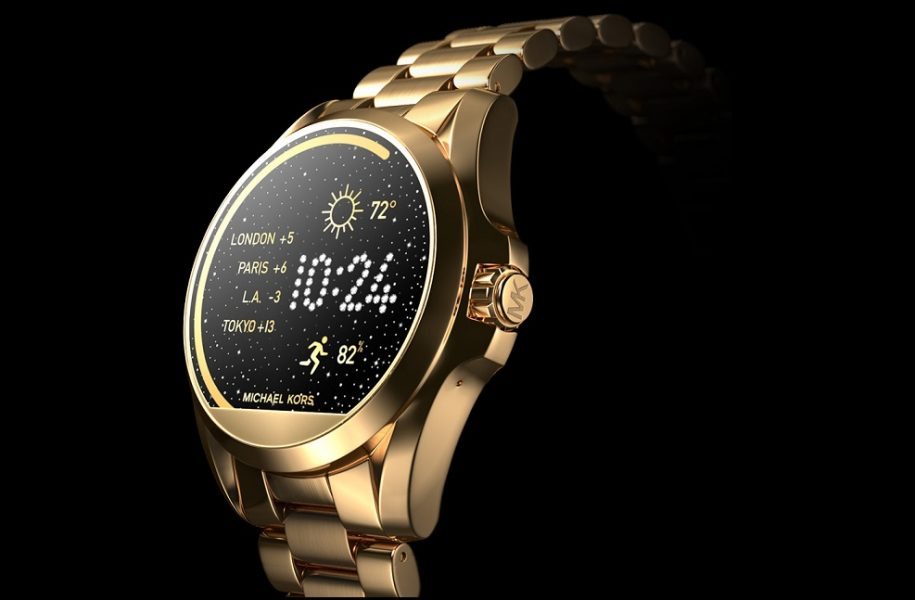 Android Wear
Michael Kors is releasing two lines of its Access smartwatches starting at $350. These Android Wear smartphones are designed for the fashionistas, and come with exclusive watch faces designed by Michael Kos and support. The different choices for interchangeable straps include metal, leather and silicone straps.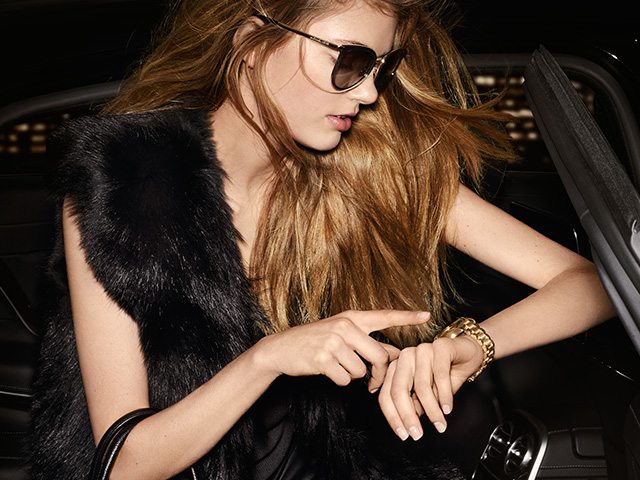 Customizable Watch Faces
Though these Michael Kors Access watches share the same functionality as many other Android Wear watches but they come with customizable watch faces. The watch faces have been designed to mimic the analog designs and can be customized with a variety of colors on the watch itself. The engine watchface shows different graphics to give an insight about the step progress and the battery indicator.
There are dozens of watch faces to choose from. Each of the watch face is completely customizable and offers you a unique look. Also, you can set the smartwtach to automatically change the watch face depending upon the time of the day.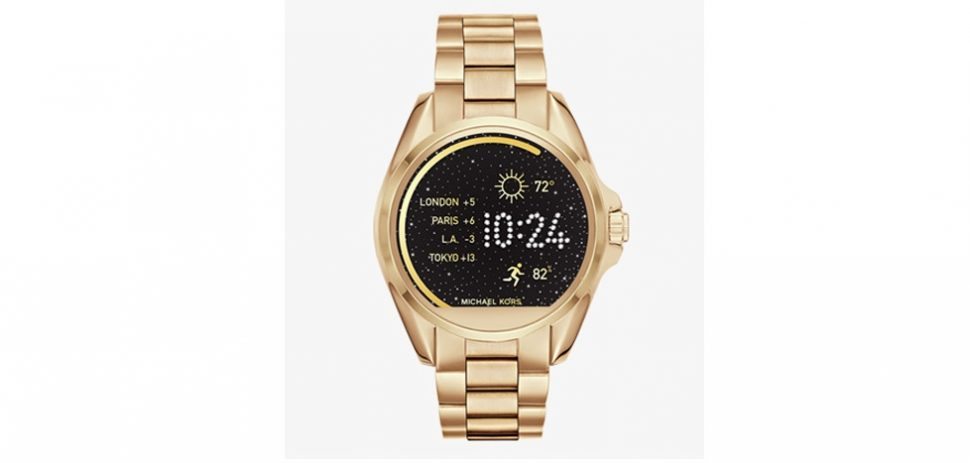 Processor
Under the hood, these new Michael Kors Access smartwatches are powered by Snapdragon Wear 2100 chip. They are charged through a magnetic dock that looks identical to the Apple Watch charger. In terms of battery life, one full charge will deliver about two days of battery life.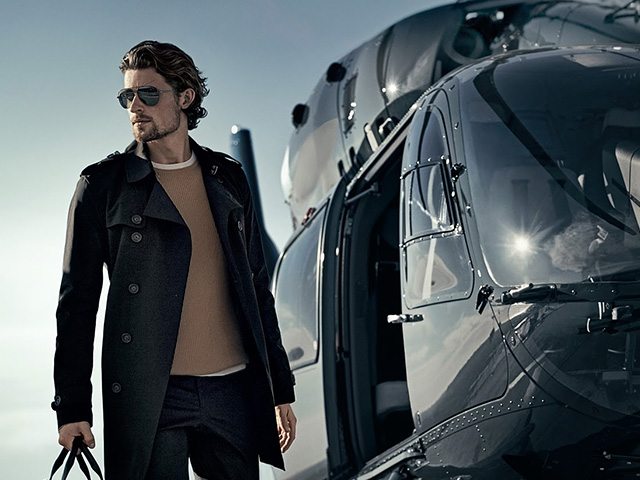 Michael Kors Access smartwatches are available from the official website starting at $350.
Are you planning to purchase Michael Kors Access smartwatch? Share your views with us in the comments.