Meet Amazon Fire HD 8
Amazon has unveiled a cheaper and voice-assisted version of its Fire tablet. The new Fire HD 8 tablet is priced at $89 and comes with a longer battery life, more storage and Alexa. With this new Amazon Fire HD 8, a series of improvements and new features have been added.
The Fire HD 8 tablet will be the first tablet to support Alexa. Alexa is Amazon's cloud-based intelligent personal assistant where you will be able to use your voice to interact with HD 8. You can ask it to play music, read audiobooks, search web and do a lot more. Also, the price starts a little more than half the price of old $150 model. The refreshed model starts with a minimum 16GB storage and is priced at $89.99.
"We believe in a different approach to tablets — providing premium products at non-premium prices — and customers love it," said Kevin Keith, general manager for Amazon's Fire Tablets arm. "In fact, we've seen Fire tablet sales more than double year-over-year as a result."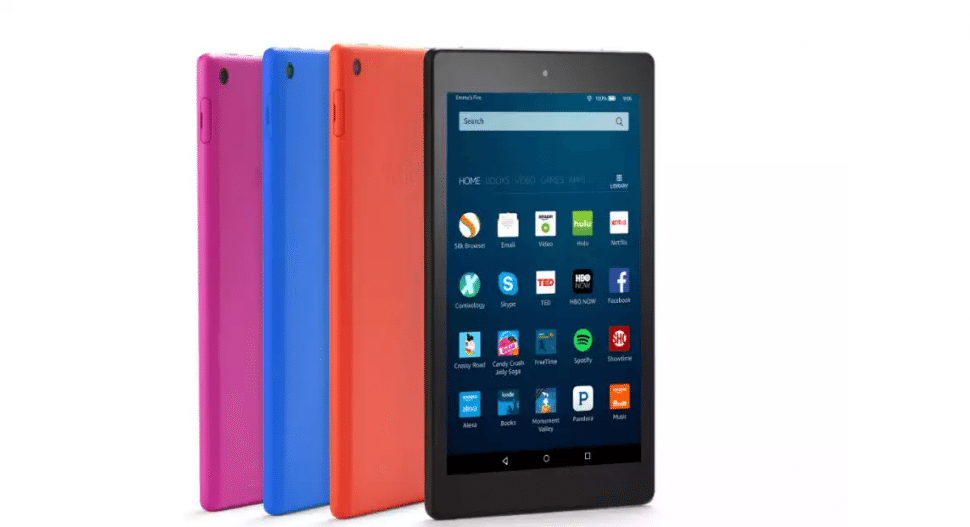 Display and Processor
Amazon Fire HD 8 features the same 8-inch 1280 x 800 pixel display and has density of 189ppi. Under the hood, it is powered by a quad-core 1.3GHz processor. In terms of storage, it comes in two variants: one with 16GB and other with 32GB. According to Amazon, both configurations will be available for pre-order in US, UK, Germany, Spain, Japan, Italy and France. The RAM has also been boosted from 1GB to 1.5GB. The Fire OS 5 user interface replicates the look and feel of a magazine, offering you a pleasant reading experience.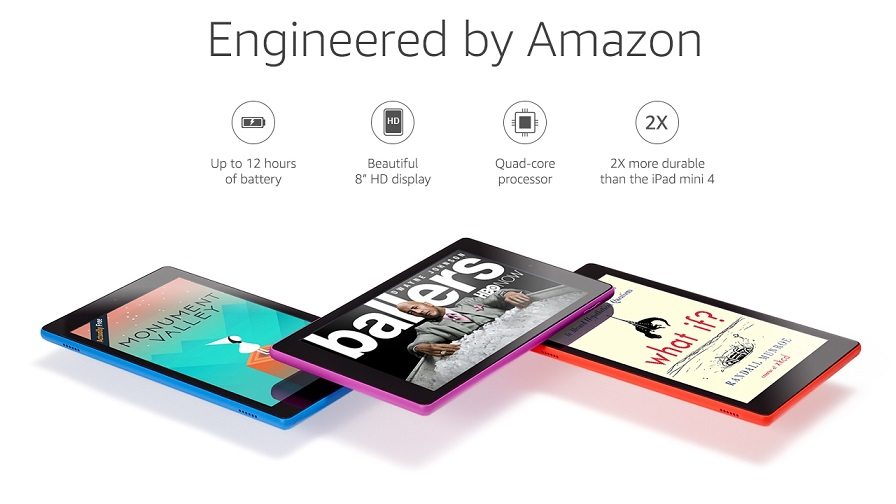 Camera and Battery
Thanks to a larger battery, Amazon Fire HD 8 can last up to 12 hours of mixed use. It has 4,750mAh battery as compared to previous generation HD 8 having 3210mAh battery. The stereo speakers are custom-tuned with Dolby Audio to offer immersive, high-quality sound. In terms of camera, it features a 2MP rear-facing camera for taking pictures and shooting 720p video. At the front, there's a VGA camera for Skype calls and video calling. The Amazon Underground app has thousands of premium apps, games as well as in-app items for free such as unlocked levels, unlimited add-on packs etc.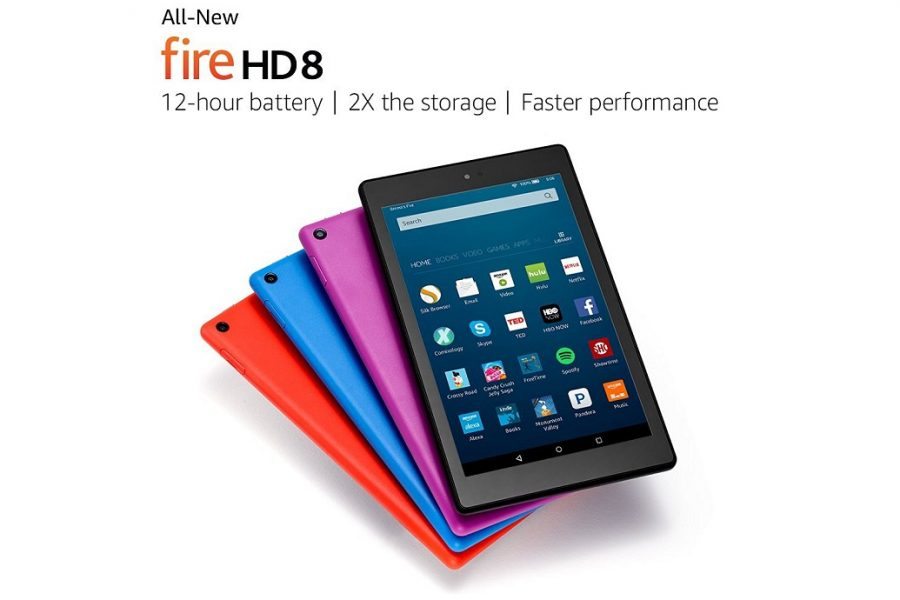 Alexa
Alexa addition is one of the biggest highlight of the new, improved Amazon Fire HD 8. It is the first Fire tablet to get Amazon's own voice assistant. You can use it to get news, check weather, and listen to music and talk to it. Though Alexa won't be available on the new Fire HD 8 at first but will be arriving through an over-the-air software update in the coming months. It will also be made available to the Fire HD 10, the Kindle Fire and the previous generation Fire HD 8.

Pre-orders for the new Amazon Fire HD 8 tablet are available now. It comes in four amazing color options: black, blue, tangerine and magenta. It costs as low as $89.99 for 16GB model and $119.99 for 32GB model. It will start shipping from September 21.
Are you going to purchase this new Amazon Fire HD 8 tablet? Let us know your thoughts in the comments.