Samsung Fast Charge Portable Battery Pack
Samsung has just launched the perfect accessory for smartphones called Samsung Fast Charge battery pack. This 5100mAh portable accessory is now officially on sale in the United States. This new Fast Charge Portable Battery Pack is compatible with USB, Micro-USB and USB Type-C devices including smartphones and tablets. According to the South-Korean company, this battery will be sufficient for two full charges to smartphones. Priced at $59.99, it is available for purchase at Amazon and Samsung online store in the US. It is sold in Silver and Navy Blue colors and features a carrying strap on the top.
Fast Charge Technology
As the name implies, the power bank offers Fast Charge technology as well. This is supported by all high-end handsets by Samsung after the Galaxy Note 4. And for other devices, they are charged at 2A speed, which is also good.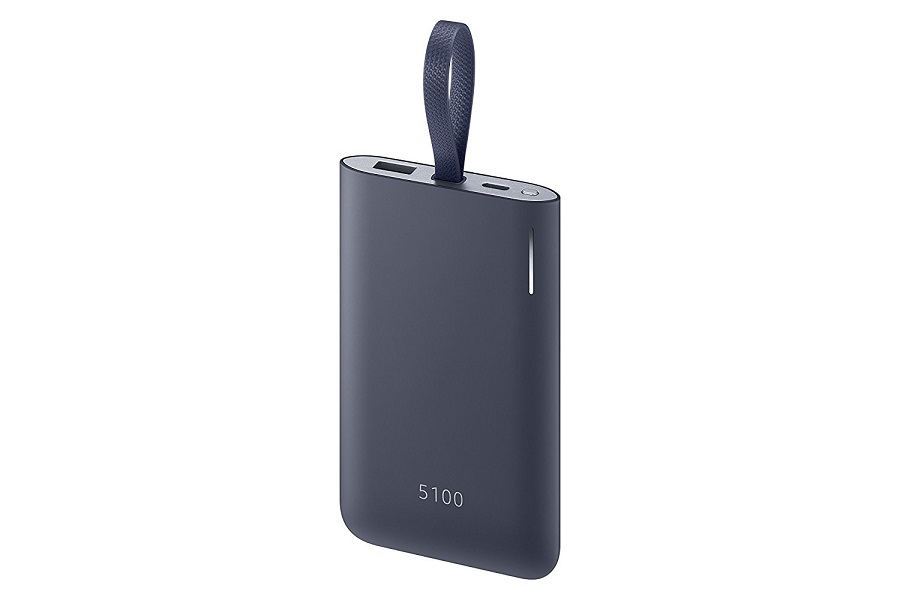 Good Features
Samsung Fast Charge 5100mAh battery pack has an USB output port and includes an USB-C adapter and microUSB cable. Also, it features an LED power indicator and supports pass-through charging which lets you charge both phone and power simultaneously. So, you just need to plug-in and charge the battery pack while charging your smartphone as well. It comes with a rectangular shape and features curved metal design which enhances its portability.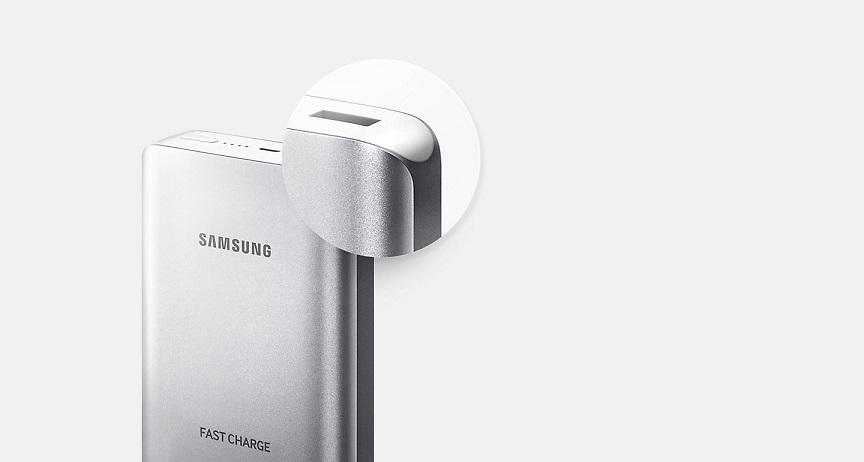 Buy it from Amazon
A quick look at specifications of Samsung Fast Charge Battery:
| | |
| --- | --- |
| Specifications | Details |
| Capacity | 5100mAh |
| Dimensions | 52.8 x 75.4 x 23 mm |
| Weight | 157 grams |
| Typical Capacity (Fast Charge) | 1750mAh(1.67A), 15.75Wh |
| Typical Capacity (Normal Charge) | 3200mAh(2.0A), 16Wh |
| Compatible Models | Universal |
| Included Cable | USB to MicrosUSB |
| LED Status Indicator | 4 |
| Input Port | MicroUSB |
| Output Port | USB-A |
| Price | $59.99 |
| Available at | Amazon |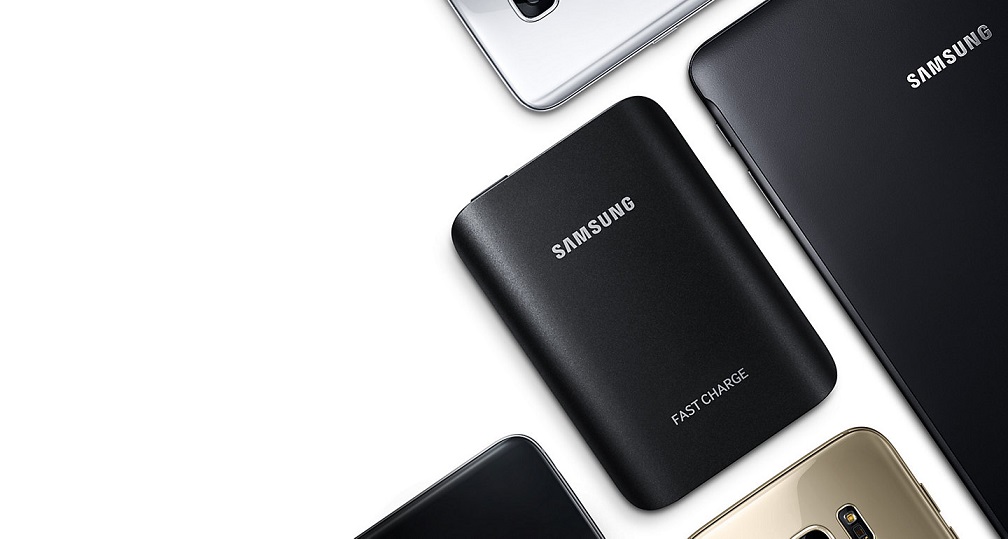 Wrapping Up
Though there's no dearth of portable power banks available on the market but many customers like to prefer the official Samsung accessory. These are compatible with the recently launched Galaxy S8 and S8 Plus which comes equipped with 3000mAh and 3500mAh batteries respectively. If you own it or are planning to purchase a new one, Samsung Fast Charge 5100mAh battery pack is worth purchasing.
Buy it from Amazon
So, what are your views about this new accessory by Samsung? Are you impressed with its features? Let us know in the comments section below.