HP has announced a new Spectre laptop which is the world's thinnest notebook. This 13.3-inch laptop is gorgeous and weighs only 2.45 pounds. It is just 0.4 of inch thick, just as AAA battery. Also, it is thinner and lighter than Apple's 13-inch Macbook Air. HP Spectre breaks the previous record held by HP's 0.49 thick EliteBook Folio G1 Enterprise Ultrabook. Let's have a close look at its features:
About HP Spectre
HP Spectre makes its debut at the New York Times' international Luxury Conference. It comes with a glossy copper finish and jewelry-like hinge design. It will come in two limited-edition designs created by artists Tord Boontje and Jess Hannah.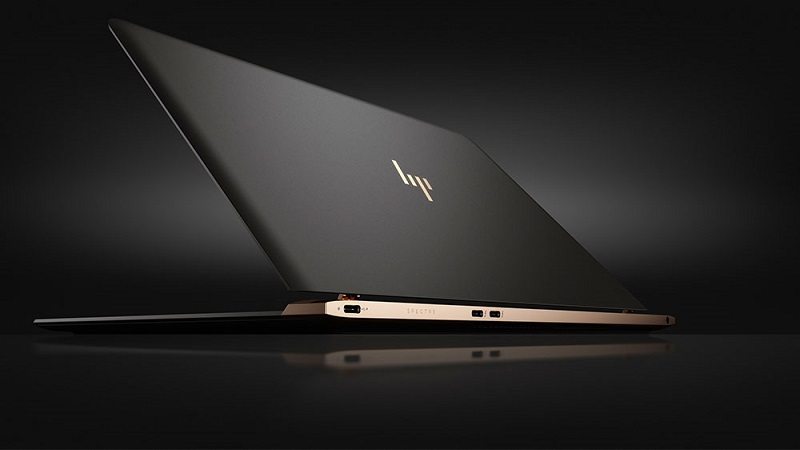 Display
The 13-inch HP Spectre measures only 10.4 mm (0.41 in) thick. The full HD IPS display with 1920 x 1080 resolution is shielded by Gorilla Glass. The laptop is made from carbon fiber and aluminum with black and copper color scheme. It comes with a backlit keyboard, glass trackpad and Bang & Olufsen dual speakers.
Processor
It is powered by either Intel i5 or i7 processor and comes with 512GB of storage and up to 8GB of memory. According to HP, the Intel's hyberbaric cooling system "keeps the machine running cool even with powerful processors in a small package." The laptop comes with three full-function USB Type-C Connectors. The fan intake cool air from the outside and create significant air pressure to blow away hot air.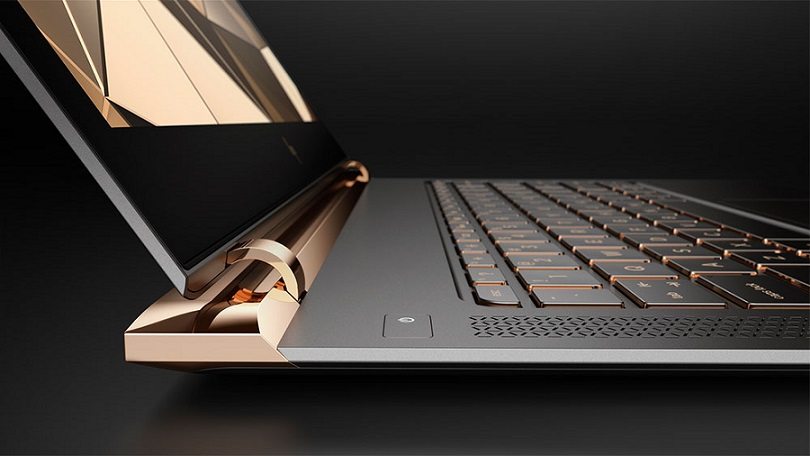 Other Features
It comes with three USB Type-C ports, two of which support Thunderbolt 3. The connectivity capabilities include a Wi-Fi and Bluetooth module that supports 2.4 GHz and 5 GHz networks. HP says that the Spectre has up to 9 hours and 45 minutes of battery life. It combines four batteries together and thus, maximizing every bit of space within the chassis.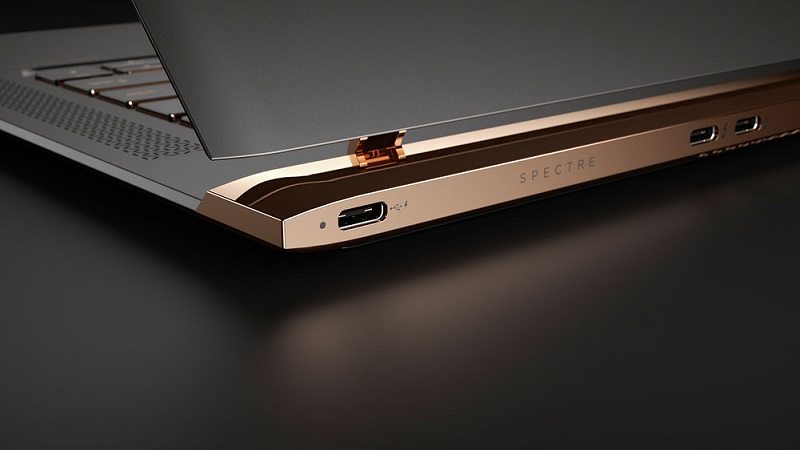 Even though Spectre does not come with hybrid features but its premium design makes it a strong competitor to Apple's MacBook Air. It will be available for pre-order on April 25 for $1169.99 before it hits stores on May 22 for $1249.99.
A quick look at key differences between HP Spectre and Macbook:
Specifications
HP Spectre
Apple MacBook (2015)
Resolution
1920×1080
2304×1440
Thickness
10.4 mm
up to 13.1 mm
Weight
1.10 kilograms
0.92 kilograms
Processor
Intel Core i5-6200U
Intel Core i7-6500U
Intel Core M 1.1 GHz
Intel Core M 1.2 GHz
Intel Core M 1.3 GHz
RAM
8 GB
8 GB
Internal Memory
256 GB SSD
512 GB SSD
256 GB SSD
512 GB SSD
Price
$1170 for Core i5
$1250 for Core i7
$1300 for 1.1 GHz
$1600 for 1.3 GHz
Don't forget to check out our assortment of best 13-inch laptops under the price tag of $1,000.
Are you excited about HP Spectre laptop? Share your thoughts with us in the comments.