Meet Stratasys J750 3D Printer
Stratasys is a recognized brand in the arena of 3D printing. It continues to offer new and improved printers utilizing 3D printing technology. J750 is the latest and most powerful 3D printer. It is the world's first full-color, multi-material high-resolution printer available. Let's check out features of J750 3D Printer:
Game Changer
Josh Claman, Chief Business Officer at Stratasys, said of J750 3D Printer, "With the introduction of the J750, we are harnessing more than 25 years of experience to set a new historical milestone in 3D printing – reaffirming our commitment to keep our customers always on the cutting edge of innovation. With its one-stop realism, the J750 is quite simply a game changer. By combining full color with multiple materials and a streamlined workflow, it recalibrates the impact of 3D printing in the product development cycle. Informed design decisions can be made immediately after ideation. The time saved by eliminating the painting and assembly process can lead to faster product delivery times. And the fact that the J750 is a multi-purpose system that can also produce production tools, manufacturing molds, teaching aids, and other models raises the bar in 3D printing versatility."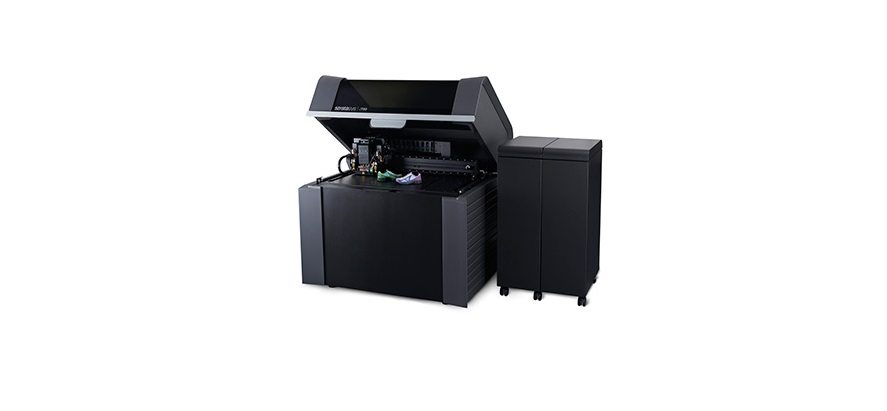 Minimizes Downtime
Though the company has already produced a wide range of high quality 3D printers in all sizes and shapes, the Stratasys J750 3D printer is the design machine that drives prototyping and concept development. It minimizes the downtime associated with material changeovers. It can print 3D in half of the time as compared to other Stratasys PolyJet systems. They deliver a broad spectrum of multiple combined colors, color textures and materials. Thus, no time is wasted on painting and assembly.

Prints any Color Combination
This 3D printer comes with the ability to print many color combinations without any need to change the printer's configurations. It comes with a vast palette of more than 360,000 different color shades and significant number of material properties such as rigid, opaque, transparent etc. It can be loaded with a full slate of colored resins as well as resins with different properties. It is capable of combining a variety of different plastics to help manufacturers in producing prototypes and parts. As it combines multiple materials into prints, it can achieve different strengths, textures and opacities.

Eliminates traditional processes
J750 3D Printer enables efficient decision making to help accelerate the way the products are designed and brought to the market. It is expected to reduce costs by eliminating many traditional complex processes, time and resources. This industrial machine enables companies to create full prototypes without any need to assemble various parts made from different materials.
You can also have a look at best Smartphone printers.
Share your thoughts on the story in the comments.