Meet Here Active Listening System
Unlike headphones that simply take music from the device, Here Active Listening System changes the way you experience live audio. Though there are many in-ear headphones available like RHA T20 but these here earbuds are unique. They have especially been designed for audiophiles and live music enthusiasts. The Doppler Labs Here buds let you tune and tweak your own hearing experience. These are different from any other pair of headphones.
Design
Here Active Listening System is basically two wireless earbuds that connect to your smartphone via Bluetooth. The most special part of these earbuds is how they capture the audio and process it. It captures real world sounds or live music and allows you to control the volume and filter out those noises that you don't want to hear. They come with a slight glossy finish. Here earbuds comes in three sizes of eartips to let you choose from to get the perfect fit. The earbuds are small, light and don't feel obtrusive at all.
Good App Controls
You can control the earbuds via free Here Active Listening app. It auto-pairs quickly and then you are ready to roll. There are a handful of special effects, as well as custom filters. It works to enhance your listening experience with volume control, a 5-band EQ, preset filters, and layered effects. One can engage noise cancelling at up to -22 dB, enhance hearing at +6 dB. In addition to this, one can use filters to target and extract specific noises, and can also add sound effects.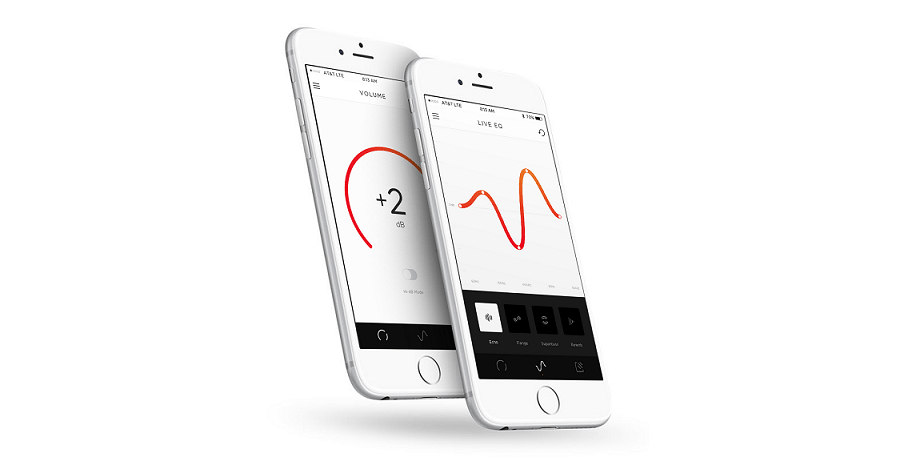 Excellent Customization
They not only play music but also customized the sounds. They have been designed to be both comfortable and functional. Powered by company's patented TruEQ technology, the simple true-wireless form factor masks complexity of powerful CPU inside. These have been designed to offer an intricate combination of hardware components to offer seamless live audio processing. It allows you tailor your audio experience in any acoustic environment. With customizable soft touch covers, they are meant to fit any ear. They are comfortable as well as functional.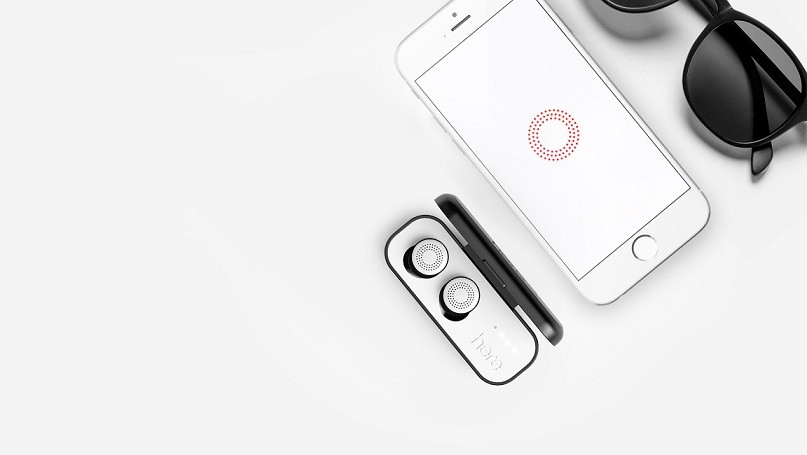 Impressive Battery
Battery life comes in at around six hours per charge, though it can vary according to the amount of noise in your environment. The earbuds include a portable charging case which holds an extra two full charges. It comes in its own little case that can charge the buds. The portable charging case offers a great way to stay organized. The case itself charges via microUSB, offering another 10 hours of battery life. It has an LED on the outside which turns orange when charging and green when the earbuds are fully charged.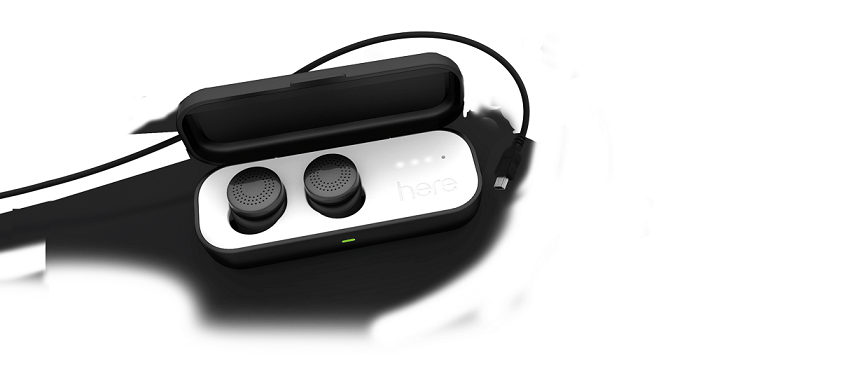 A Quick Look at Here Active Listening System:
| | |
| --- | --- |
| Specifications | Details |
| Frequency Response | 40 – 22,000 Hz |
| Speaker Type | Ultra low distortion |
| Microphone | Omnidirectional |
| Weight | 9.5-10 g |
| Bluetooth | Low Energy 4.0 |
| Battery | Lithium ion rechargeable |
| Official Website | Hereplus.me |
---
Pros:
Control how you want to hear
Good sound quality
Very comfortable
Great for audiophiles
Noise-cancelling technology
Cons:
Not a replacement for existing earbuds
Waitlist to buy
---
If you like Here earbuds, you can join the waitlist here. They are priced at $199.99 and joining waitlist is the only way to get them right now.
Do you like Here Active Learning System? Does it impress you? Share your thoughts with us in the comments.