Though there are many photo apps for iOS and Android devices but new apps continue to impress users with their distinctive and impressive features. IceCream is one such app that helps you to take pictures without worrying about the storage space in your iPhone. Today, we are talking about Everalbum app for iOS and Android and let's have a look at its features:
About Everalbum
Everalbum is a one-stop place for keeping all of your photos irrespective of the platform they are shared like Instagram, Dropbox, Facebook or Google Photos. It lets you protect your life's memories and securely backs up pictures and videos from across the devices. It makes them organized, searchable and shareable from any device.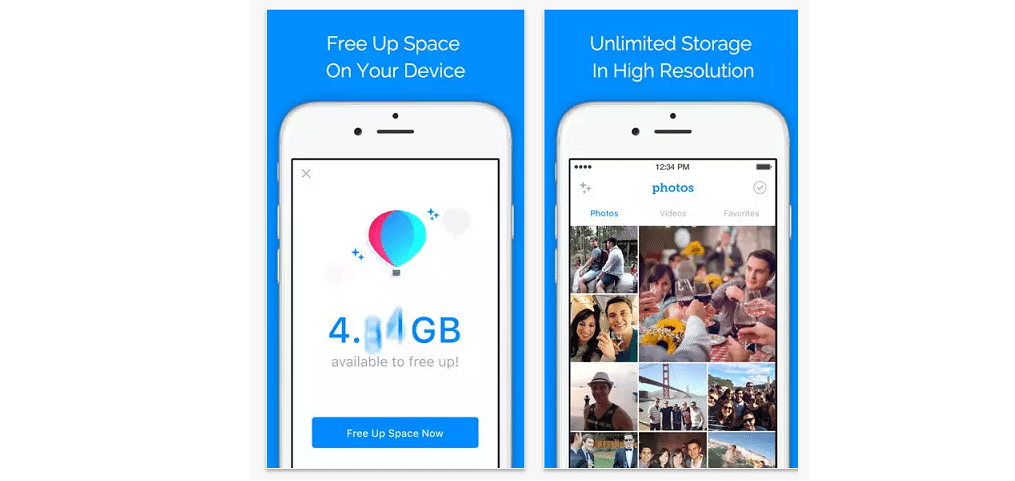 Store all files in a secure database
Everalbum is a dedicated app that is tailored to backup all your pictures for future reference. As the app has been optimized for iPhone and iPad devices, you can synchronize all devices for easy access to files and connect it to the computer. There's a commendable smart "Free Space" that allows you to get rid of any pictures that are unnecessarily taking up space in the camera roll. You can store all the photos in a secure database which is only accessible to you.
Organize your Pictures
The app allows you to easily organize your pictures. You can group pictures by date which makes it easy to create flipbooks or events. Also, you can edit, add filters, and also put some writing on the photos as well. Any picture you take is automatically backed up which means that you can then delete the photo from your device. The picture is automatically backed up to your Everalbum account.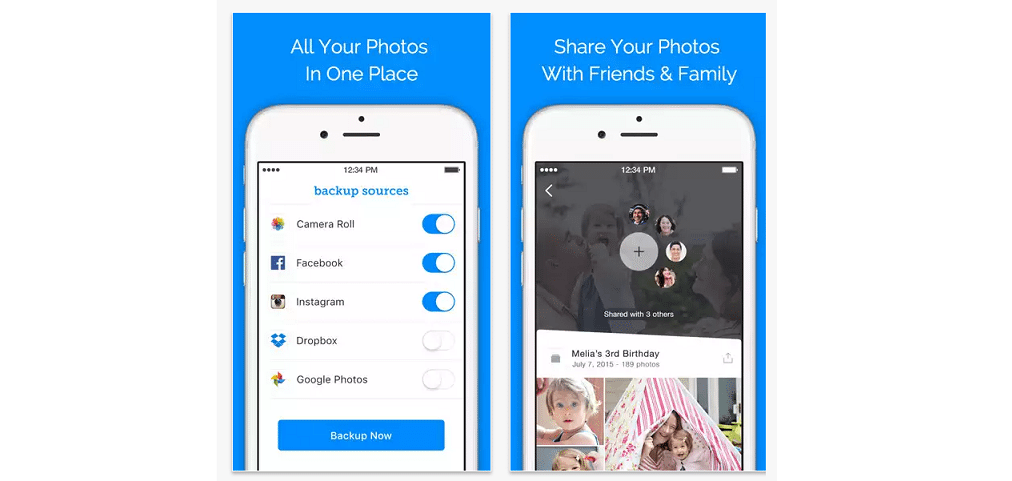 Features and Pricing
As a free user, one can store unlimited pictures in high-resolution. You can also easily import pictures from social networks. It allows you to free up space with just a few clicks, making room for more photos and memories. Free trial also includes unlimited HD video upload and priority customer support.
After the free trial, users need to pay $9.99 per month for the extra features. With Everalbum Plus plan, they will get unlimited storage for full resolution photos, HD and 4K videos in addition to unlimited photo printing with free shipping.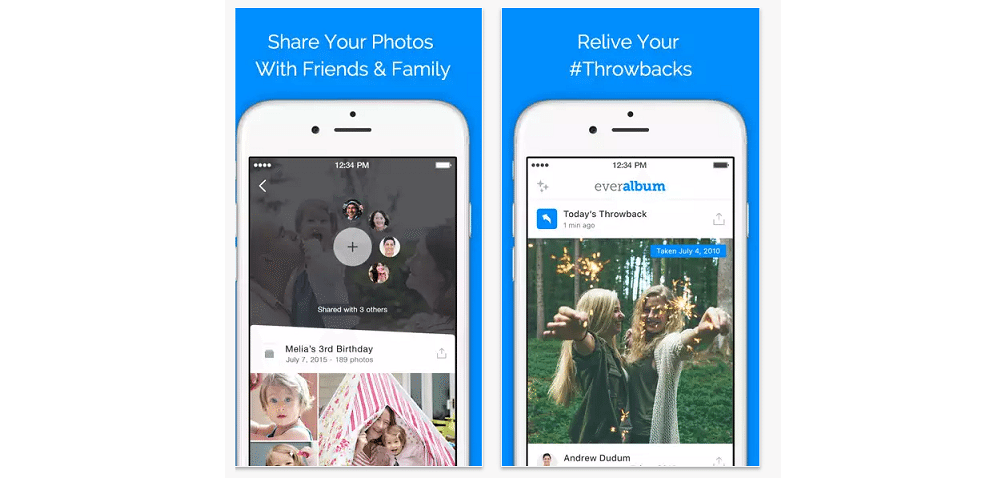 ---
Pros:
Advanced photo editing tools
Photos are stored in secure database
Dedicated customer support
Cons:
Need to purchase premium to access additional features
---
Some useful insights about Everalbum:
Cost: Free
Ratings: 4 out of 5 stars
Publisher: Everalbum, Inc.
Requires Android: 4.1 and up
Requires iOS: 8.0 or later
Download for iOS
Download for Android
Wrapping Up
Everalbum is an amazing app that you can use it to store all pictures securely. It can be used anywhere and share your favorite moments with friends and family. Everalbum Plus is free for seven days when you to choose to upgrade it. After free trial, it costs $9.99 per month.
Give it a try and let us know how you feel about Everalbum in the comments.