New Android Wear Smartwatches
Few months ago, traditional watch maker Fossil unveiled its smartwatch called Fossil Q Founder. Now, it has expanded its lineup by unveiling two new Android Wear smartwatches and five new wearables.
Q Wander and Q Marshal
The Android Wear smartwatches dubbed Q Marshal and Q Wander will be priced starting at $275. They will come in two sizes: 44mm and 46mm. They come with touchscreen displays, refined steel and classic leather accents. Both feature an always-on display and you can easily respond to messages from your watch by tapping the screen or using voice commands. The smartwtaches charge wirelessly so there is no need for any pins or connectors.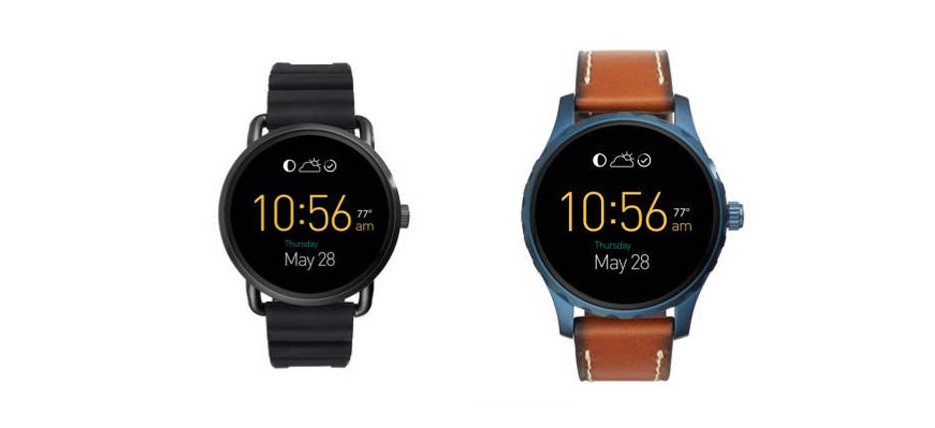 You can personalize these watches with customizable face designs, interchangeable straps and more. They are powered by Android Wear and are compatible with both Android smartphones and iPhones. With Google Now Cards, these Android Wear smartwatches also let you track your commute info, flights and more. Q Wander comes with a soft curving, multi-finish case while Q Marshal features a rugged case.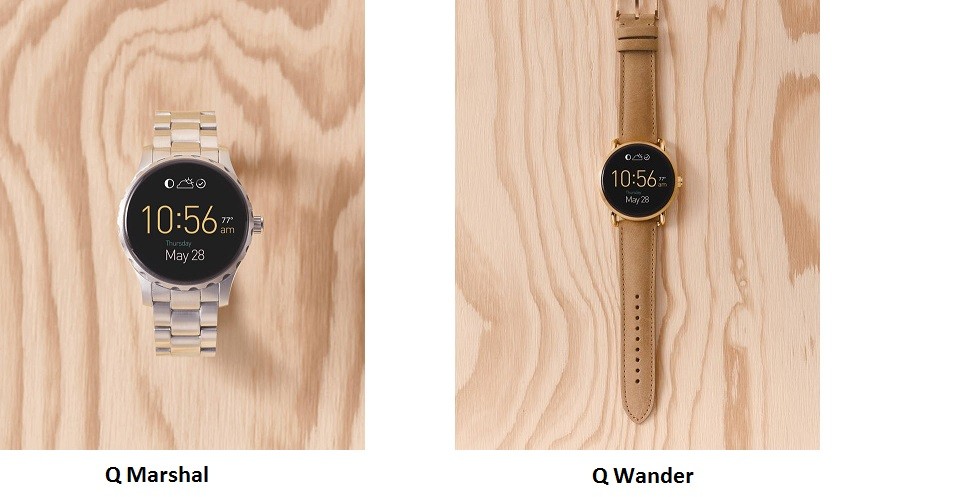 Q Motion Activity and Sleep Tracker
Featuring sleek cylinder design, Q Motion is an activity and sleep tracker featuring smart tap technology. It
lets you enjoy your favorite music tracks, find your phone and more. This tracker also sends you important notifications of calls, texts and activities. It is also water resistant. It does not feature rechargeable batteries and you need to swap its coin cell battery every six months.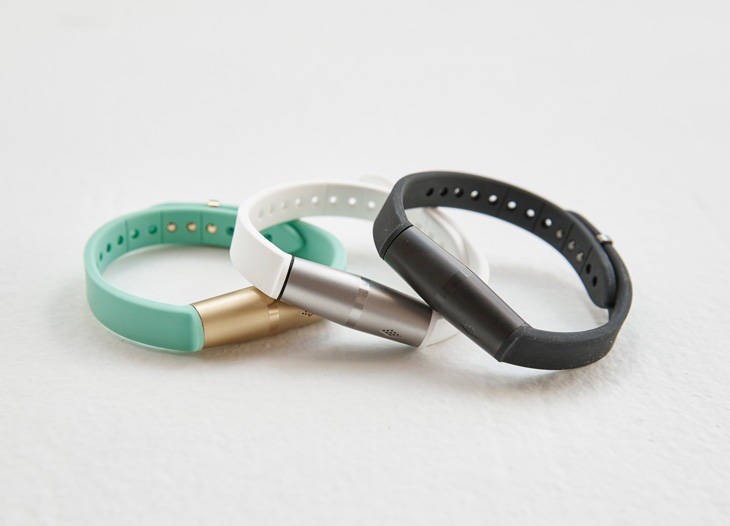 Smart Analog Watches
As everyone is not willing to invest in a touchscreen watch, Fossil is adding a bunch of sensors to a traditional analog watch. Smart Analog Watches connects to your smartphone via Bluetooth and alerts you of incoming calls, notifications etc. They are also capable of tracking everything such as steps, calories, sleep, automatic time zone updates and more. They offer a perfect blend of fashion and technology in four unique watch platforms.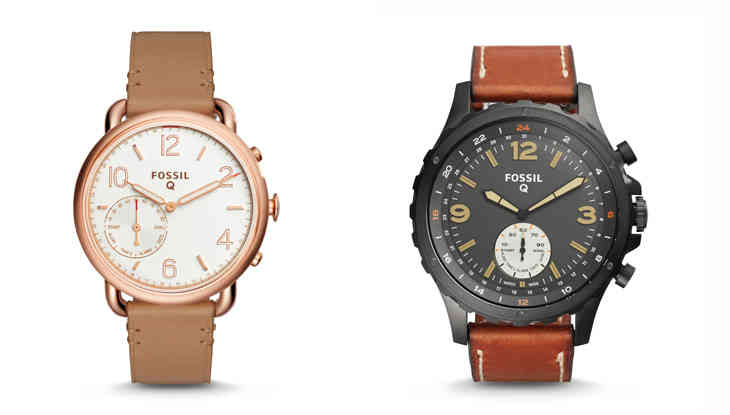 Q Motion Activity and Sleep Tracker will be the first to hit markets and the Android Wear smartwatches don't have a launch date yet.
Are you excited about these new wearables by Fossil? Do you use smartwatch for tracking your activities and sleep? Share your thoughts with us in the comments.