New Balance RunIQ Smartwatch
Fitness Company, New Balance, is releasing its first Android Wear Smartwatch called RunIQ. It is a running focused smartwatch and is developed through partnerships with Intel, Google and Strava. As the name suggests, the smart watch is more like a sports wear.
Display and Processor
The Intel-powered RunIQ features a 1.39-inch AMOLED display to offer notifications when connected to a smartphone. Under the hood, it is powered by Intel Z34XX processor coupled with 512MB of RAM. It houses 4GB of internal storage.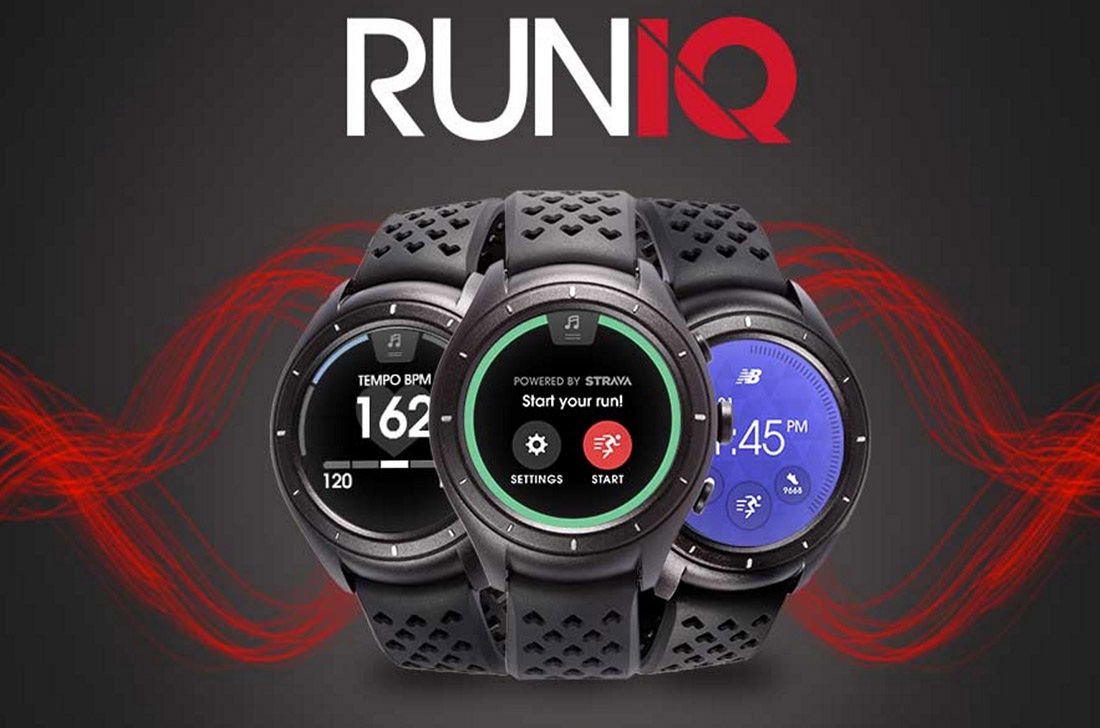 Built-In GPS
RunIQ comes with built-in GPS and heart rate monitor for tracking activities. This smart watch is suitable for running and has a separate lap button. The included GPS is used for measuring pace and distance. You can pair this smartwatch with their smartphone via Bluetooth or Wi-Fi. You will then receive notifications on the go and can also listen music on Google Play Music. The onboard music storage offers phone-free listening experience.
Android Wear Smartwatch
It runs the latest version of Android Wear. Android Wear 2.0 offers the standard notification support, Google Now integration as well the ability to sync music over Google Ply. It will also come with the ability to work with standalone apps. The company claims that the battery will run 24-hours on a single charge. But, if you use GPS and heart rate monitor on a continuous basis, you can expect it run for about 5 hours.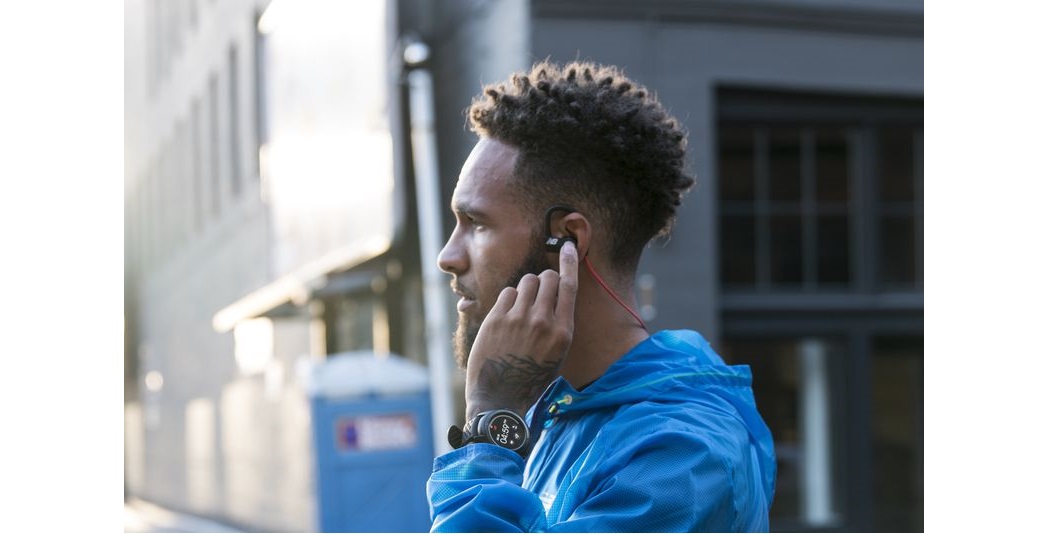 Other Details
The additional features of RunIQ include a dedicated Lap button, ability to sync with Strava and waterproofing up to 50 meters. It is rated at 5ATM and you can take a dip in the pool as well. The smartwatch will have its own online social network which allows you to share workouts and compete with friends. New Balance Run Club includes organized runs and classes for members in addition to meetups in the stores. Members can connect with one another, track performance, share their favorite routes and celebrate accomplishments as well.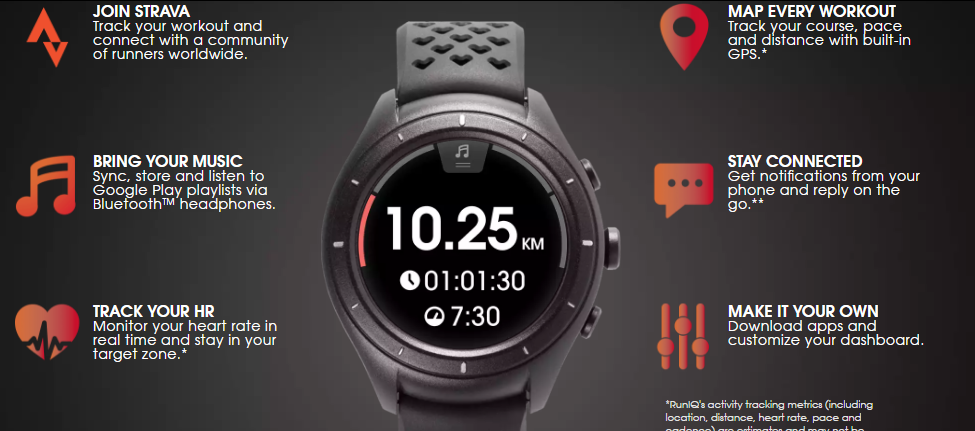 This $299 smartwatch is engineered and powered by Intel technology, including Atom processor.
PaceIQ
New Balance has also announced its own Bluetooth headphones called PaceIQ made by Jabra. These headphones are fitness-focused Bluetooth headphones and are designed to pair with RunIQ for playing back Google Play Music directly from the smartwatch. It will come at the price of $110.
Which is your favorite Android Wear smartwatch? Let us know in the comments.