Google has given a makeover to its Gmail and Google Calendar iOS apps. Both apps have got an update on iOS with several new features being added to them. Gmail now sports a fresh look and sleeker transitions. In addition, it is also a lot faster as well. Here are the details about the updated apps.
Gmail for iOS
The newly added features of Gmail for iOS include Undo send. This feature has been available for Android and desktop and now is being extended to the iOS version as well. This allows you to undo send in case any embarrassing email sent by mistake. With this option, you can undo it from the sent mail. When you send an email, you will see an undo option right next to it. You can use it if you have sent the mail by mistake. In addition, the updated Gmail app also offers support for instant results and spelling suggestions. The new interface of the app also supports Swipe. It will archive or delete to quickly clear items out of the inbox.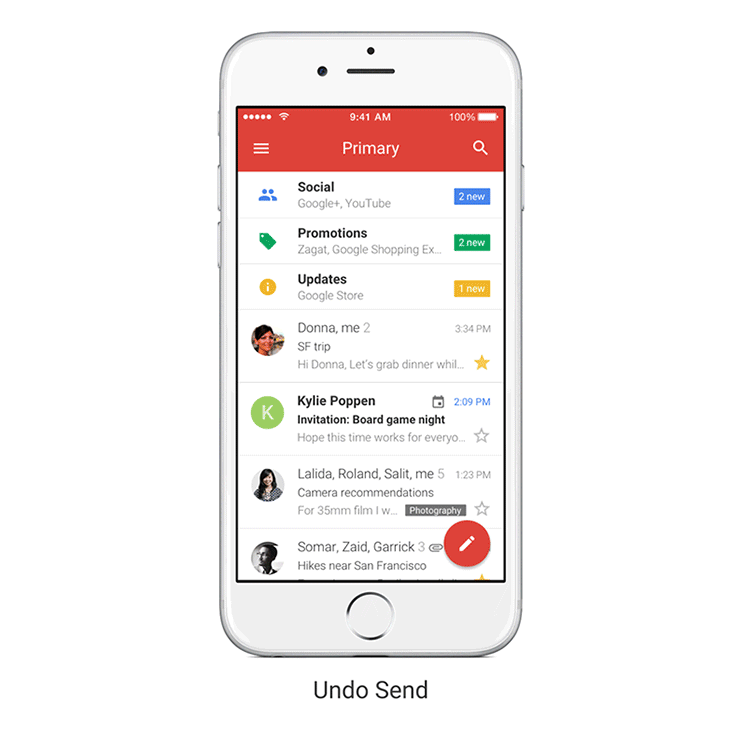 Google Calendar iOS App
The Google Calendar app is a useful alternative to the native app and the recent update adds some features to make it easier to use. Google Calendar app on iOS has been updated to version 1.6.3 and the update brings new features such as landscape mode support for month and week views. Google Calendar for iOS also gets support for alternate, non-Gregorian calendar such as Lunar, Hindu or Islamic. The app also allows you to search for events, reminders and goals in Apple's Spotlight Search. It lets you find what you are looking for faster.
Google is rolling out the update for all iOS users. Gmail has always been a highly popular email app for Google users.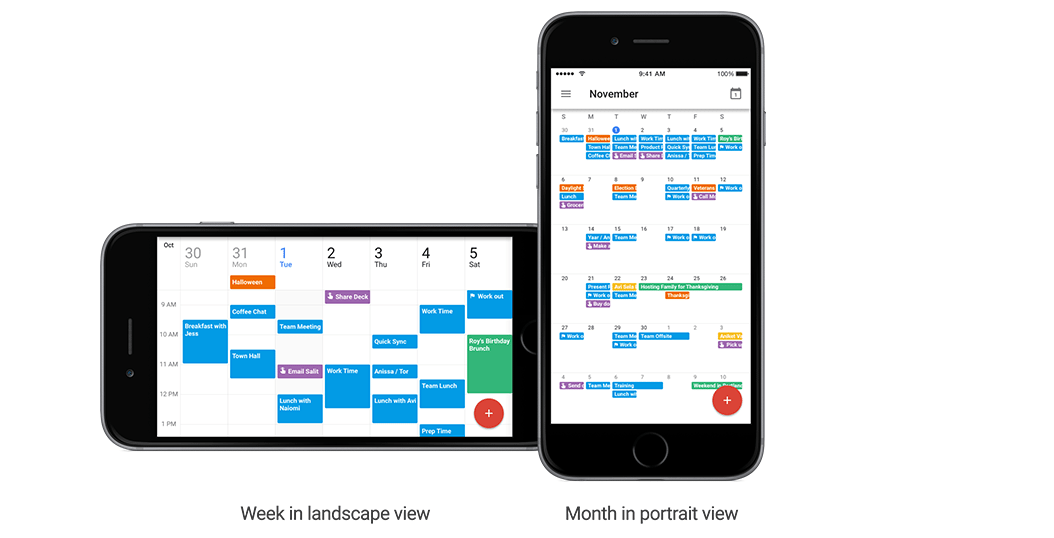 Gmail has recently updated its app with security reasons.
Do you like the updated features of Gmail and Google Calendar? Let us know your thoughts in the comments.