Meet Accessibility Scanner
Google has developed a tool called Accessibility Scanner which allows you to analyze your screen and pull out elements that needs improvements. This new tool helps Android developers to improve user interface and experience its apps. This tool analyzes any app towards accessibility issues. It adds itself as a service in the accessibility settings. The users are notified when the app will be able to capture everything displayed on the screen and disable screenlock when in use.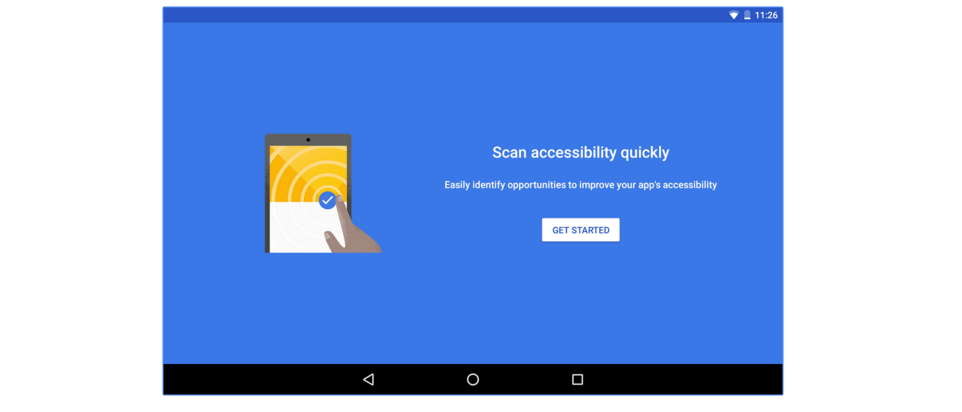 Installation
Accessibility Scanner is a free app that can be downloaded from the Google Play Store. The app can be installed on an Android device and developers will find it most useful. On installing the app, you will see a circular blue button hovering on the screen. After installing the app, go to Settings>Accessibility. This will bring up the Accessibility menu that includes Accessibility Scanner. Turn it on and choose the app you want to scan and tap. The button is a movable blue tick box. One can analyze the particular app for accessibility within a few seconds. When it single tap the screen, it will trigger a scan and its long-press allows you to move the button to a new location.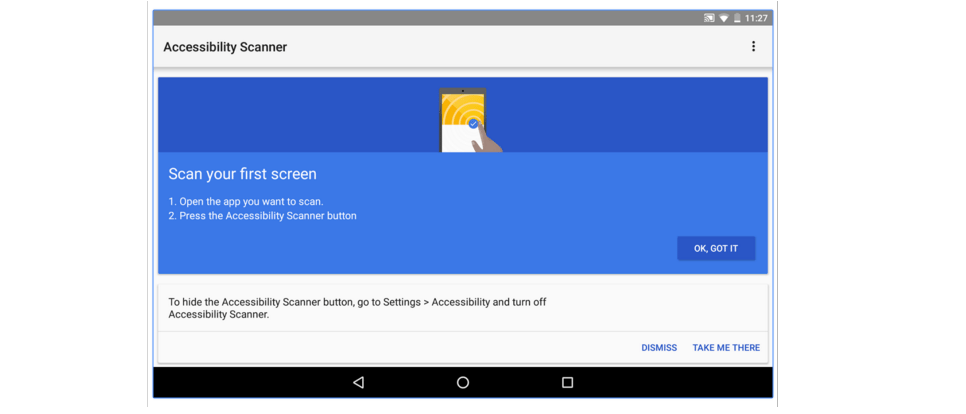 Know Accessibility Issues
Google has launched this app to show to accessibility flaws and shows where it can be improved. Though app developer thinks that the app is accessible to all, there are some areas where it could be better. The scanner collects the screenshots; analyze the buttons, text and other user interface elements. Accessibility Scanner scans the content and appearance of the app and identifies the areas for improvement. The accessibility issues are highlighted and suggestions are made to the developer.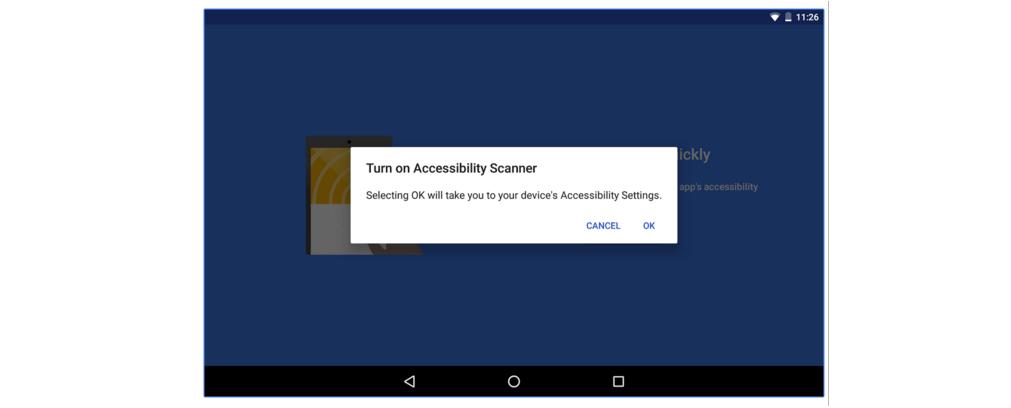 Useful Suggestions
The scanner suggests changes for android apps to improve how people with disabilities interact with them. With this app, developers can check whether the app is deemed accessible or not. Non technical people can also use the app to suggest improvements.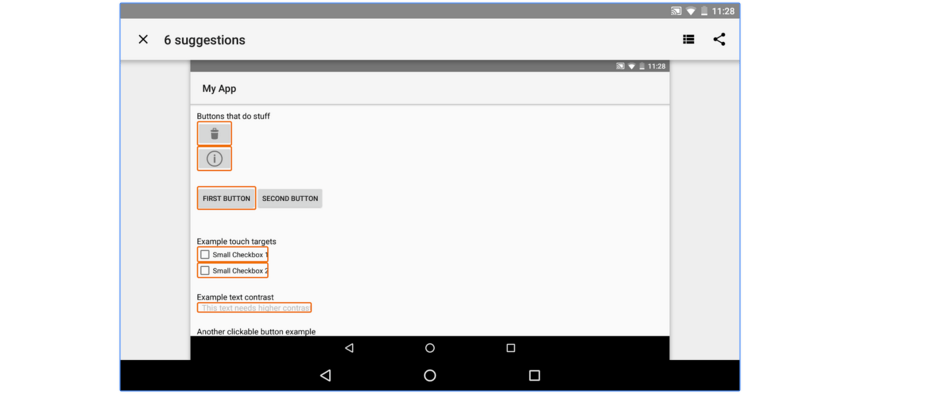 Some useful insights about Accessibility Scanner:
Cost: Free
Publisher: Google Inc.
Ratings: 4.8 out of 5 stars
Requires Android: Varies with device
Download it for Android
You can download the Accessibilty Scanner here though it is currently only supported by devices running Android 6.0 Marshmallow. Recently, Google has released Android N Preview for developers.
Do you find this new tool by Google useful? Share your thoughts with us in the comments