Desktop Inbox by Gmail Updated
The major search engine giant, Google introduced Inbox by Gmail to bring smart components for emails. It not only labels emails but also scans messages to offer smart actions. A very useful feature called Smart Reply has been added by desktop inbox by Gmail to give users the option for quick replies. It was previously available only on web and now, Google introduced this feature for desktop version as well.
Smart Reply
As the name suggests, Smart Reply implies that the replies are smart and are shown when Inbox detects them. Users will now be able to reply to emails even faster. This feature saves users' time by suggesting up to three responses so that they just have to click on the most suitable message and hit reply to send it. The replies depend on the emails one receives such as a yes or no reply etc. Users also have the choice of editing Smart Reply message and add what they want to say.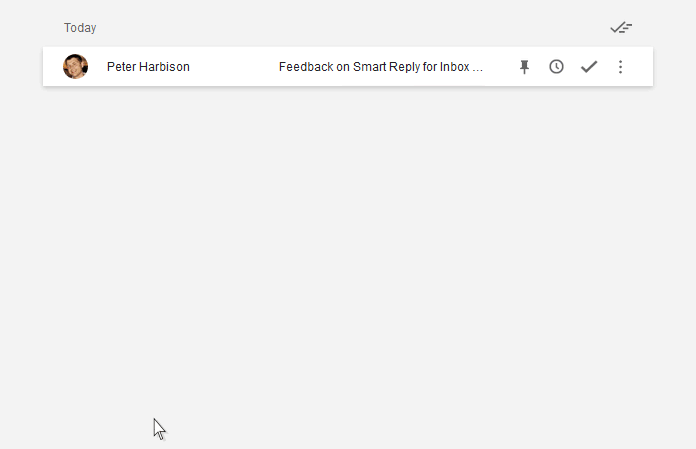 Quickly Send Emails
Desktop inbox by Gmail makes the inbox more organized to help you save time. You just need to tap a button that has the response you want to send it. It is nice to have the option to edit Smart Reply as sometimes automatic responses are not exactly needed each time. The service will also learn which responses the user prefers over time.
Google says that Smart Reply is being used in about 10% of all conversations on mobile which is a significant number. And thus, the service is now opened for desktop users as well.
The feature has been announced and it may take a while until all users have it activated. Since the introduction of Inbox by Gmail, Google has continued to add new and exciting features to help with one's productivity. Last month, Inbox by Gmail got two new snooze features called 'later this weekend' and 'this weekend' to allow users to snooze email alerts and see them later.
Do you like this newly added feature in desktop inbox by Gmail? Share your views with us in the comments.