Here's Sony Alpha 99 II Camera
Sony has marked the 10th anniversary of its Alpha camera with launch of new single-lens reflex camera. Called Sony Alpha 99 II, this flagship camera comes with an impressive feature set. "We are continuing to innovate with each new camera body, lens and accessory that we bring to market, offering compelling choices to both existing and prospective users of the Sony α system" said Neal Manowitz, Vice President of Digital Imaging at Sony Electronics. "With the A99 II, we're delivering an industry-leading level of performance to A-mount owners and enthusiasts. Its powerful combination of speed and resolution is simply unmatched in today's market."
Specifications
Talking about the specifications, Alpha 99 II includes 42.2 megapixels, 12 frames per second shooting, hybrid phase detection AF with 79 cross focus points, a 5-axis in-body image stabilization system as well as 4K video recording with full pixel readout without pixel binning. The new A99 II gets a big jump in pixels compared to A99's 24MP with an impressive back-illuminated 42.2MP full-frame CMOS sensor at the heart of the camera that has a top ISO sensitivity of 102,400. The camera promises to deliver serious video capabilities to go along with high-resolution still capture. It has the ability to record video at 4K quality at up to 30fps without cropping the full frame.

Image Credit:Sony
Great for Videographers
Allowing 4K video recording with full pixel readout is the most admirable feature for videographers. The 4K video recording works in 35mm full-frame mode with a non-cropped full-frame image. There's a Slow and Quick mode that combines both slow-mo and accelerated video speeds. The 4K video capture with the Super 35mm mode is bound to appeal to all those looking for the ultimate quality. It lets you collect 1.8x as many pixels as required for 4K movies. Designed for professionals and enthusiasts, it features a durable magnesium alloy chassis.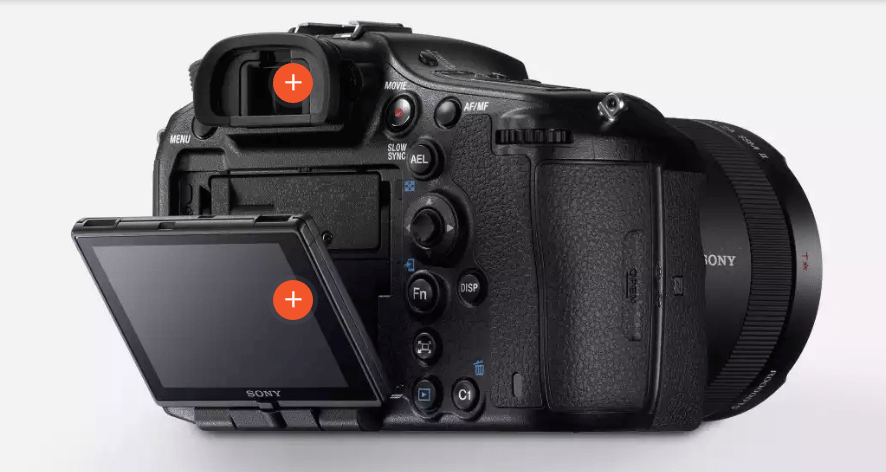 Image Credit:Sony
Design
In terms of design, the new body, Alpha 99 II, is smaller than the first-generation Alpha 99. The company states that it is about the same size as the APS-C Alpha 77 II. The camera includes dual SD/memory stick card slots and the body is sealed to protect it from dust and moisture. It also features a newly redesigned shutter having lifespan of 300,000 shots. Sony opts to put image stabilization into the camera and it is eight percent smaller than its predecessor. It features improved grip, magnesium alloy body and dust and moisture resistance.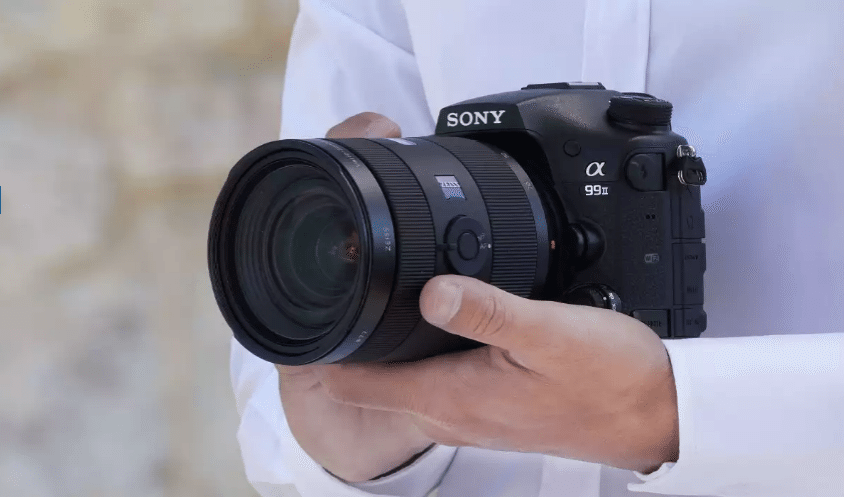 Image Credit:Sony
Commendable Performance
Sony refers Alpha 99 II to as a "gapless-on-chip" design. The camera promises to deliver better low-light performance even at high ISO values. The all-new focusing system features 79 AF points combined with 399 focal-plane AF points to create a Hybrid Phase Detection AF system. This is the first full-frame Alpha to use 4D focus tech to deliver a hybrid autofocusing system that melds 79 dedicated phase detection points with 399 focal plane phase detection points. The optical low-pass filter on Sony A99 II has been ditched to avoid losing finer details and texture in images.
Alpha 99 II should be available in November with a body-only price of $3,199.99.
What are your thoughts about Sony Alpha 99 II? Let us know in the comments.