We often talk about smart locks like August Smart Lock and Smart Carry-on Luggage like Bluesmart. Today, we are discussing about another smart lock which comes with amazing features. A new Bluetooth enabled fingerprint and touchscreen smart lock called Ultraloq UL3 has been designed to be 'RealKeyless'. If you are also one of those tired of forgetting or losing your keys, Ultraloq smart lock is just the right choice for you.
Meet Ultraloq Smart Lock
It is an advanced and versatile smart lock that measures 3.5 x 6.3 x 7 inches and weighs 5.5 pounds. It has a modern sleek appearance with casing made from zinc alloy. The smart lock offers a great combination of strong construction and premium look. This smart lock is easy to install and simple to use. It is secure as well. It gets auto-lock without five seconds of being opened. Thus, it can be used in an office, home, corporate building and more.
Great Flexibility
It has been designed to offer you the maximum flexibility and convenience. You can use your fingerprint or code or key or smartphone to unlock. Ultraloq smart lock offers access through an electronic keypad and an integrated fingerprint reader. Also, you can just knock on your phone twice to open the door. Such flexibility is offered by this smart lock only.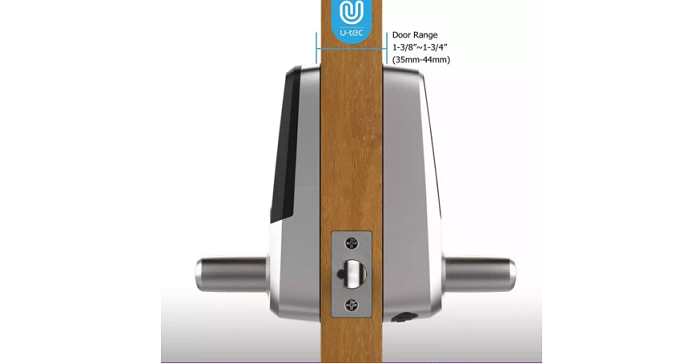 Bluetooth 4.0 Technology
Ultraloq smart lock comes with built-in Bluetooth 4.0 technology that lets you wirelessly communicate with your Android phone or iPhone. There's an integrated fingerprint scanner and a touchscreen. You can also use your finger or code to unlock it without smartphone. It is powered by three AAA batteries that supports up to 8000 times access. The app and its LCD display alerts you when the battery gets low. According to the company, it offers up to one year battery life.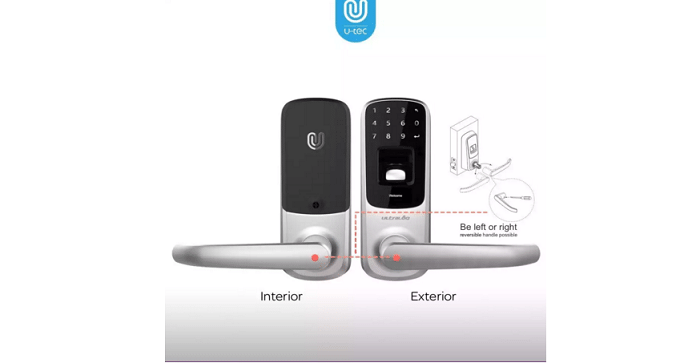 Anti-peep password
Anti-peep password ensures that your password by watching you nearby when you enter the password. With this function, you can type in any number of random digits and will be able to gain access as long as the one correct password is embedded in that long set of numbers.

Ultraloq App
It comes with a custom app allowing you to easily unlock your door without any key. You can also share the visual keys with your friends and family, thus removing the need to have physical key to get the door opened. The app allows you to unlock your door using your smartphone. It supports the iPhone 4S and newer and Android 4.3 and up phones with Bluetooth 4.0.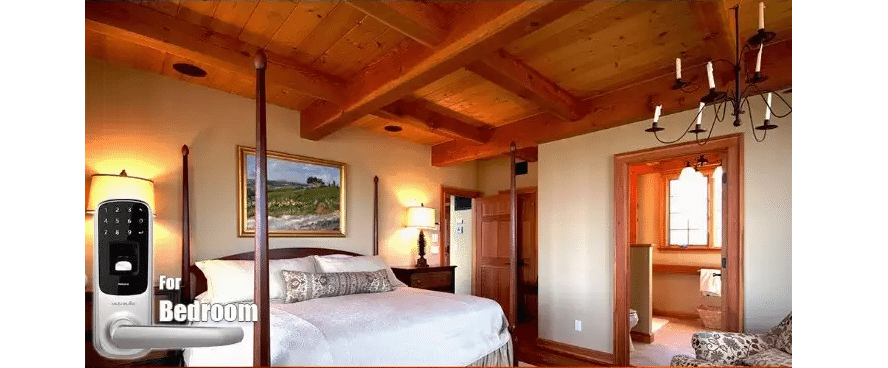 Buy Ultraloq Smart Lock
Are you impressed with features of Ultraloq smart lock? Will you consider purchasing it? Share your views with us in the comments!