About Google Prompt
Google has simplified the two-step verification with a new Prompt that simply requires a tap. With Google Prompt, you can just tap "Deny" to block an attempted sign-in or just tap "Yes" to allow sign-in to approve it. This means that you can verify your account with simple yes/no pop and bid adieu to confirmation mail, texts and separate security key.
In a blog post Google wrote, "There are multiple ways your end users can approve sign-in requests via 2SV—by tapping a Security Key, by entering a verification code sent to their phone or, starting today, by approving a prompt like the one below that will pop up on their phone."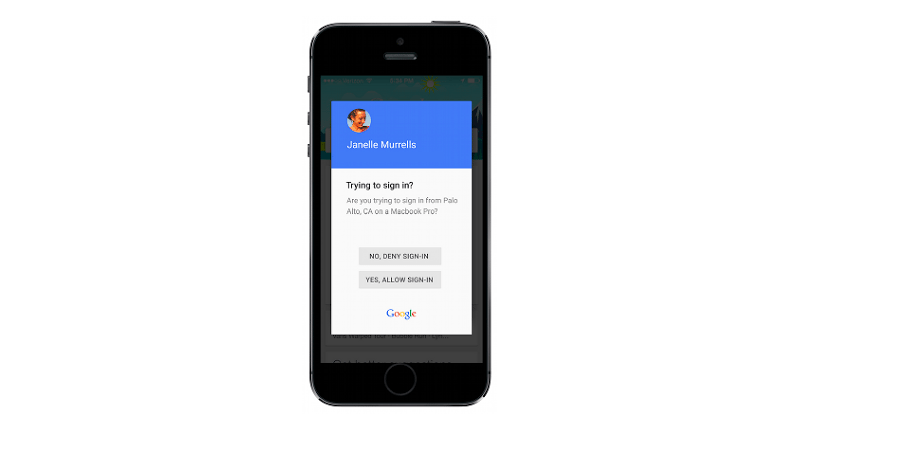 Two-step Verification
Google's two-step verification is something that every online user should use to safeguard their account. It adds an extra layer of security while accessing online services. This second level of security is generally in the form of an SMS sent to a person's phone containing OTP. This two-step verification ensures that your login is protected in case your password falls into the wrong hands. Google allows you to either have a text sent to the phone or have an automated voice service call your phone. With Google Prompt, it becomes simpler.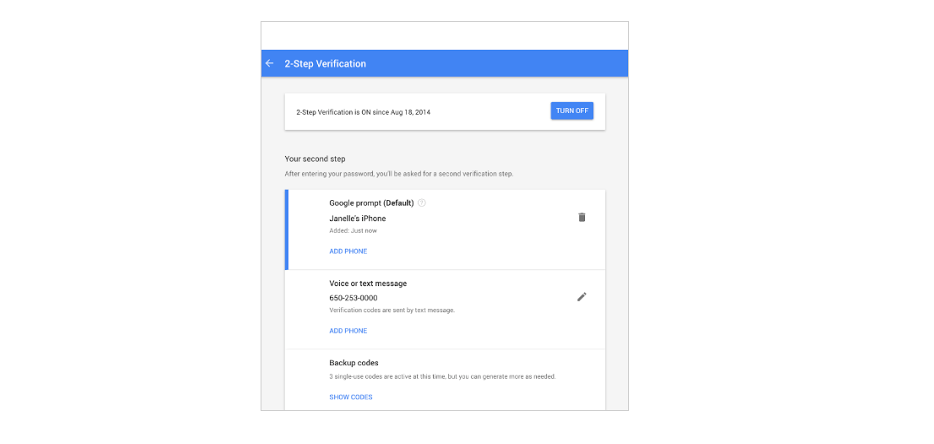 Enable Google Prompt
To enable Google Prompt, login to your account and then to Google Accounts page Sign in and then choose Security. Now, go to two-step verification and scroll down to see a Google Prompt section. Click on it and follow the instructions to enroll the smartphone. When enabled, the next time you log into your account, you will receive a notification on the phone prompting you to unlock it and then choose to allow or deny the login.
The new feature of Google Prompt is backed into Android using Google Play Services and iOS users will require Google search app. Data connection to the phone is required to use this feature. You can also check out the recently released Google Springboard.
Do you find Google Prompt handy? Do you use two-step verification? Let us know your thoughts in the comments.