Whether you are an athlete or just trying to maintain a healthy weight, this Garmin Index Smart Scale gives you the most accurate metrics to keep track of your progress. When someone is trying to lose weight, measuring only weight is not the most accurate way. Some other measurements like body fat percentage, body mass index etc. are also required to get accurate tracking of weight loss. Here, this scale ideally suits to the requirements.
Garmin Index Smart Scale
The Index Smart Scale is just a weighing scale that measures your weight. It is also capable of measuring other important things like body mass index, body fat percentage, water percentage, bone mass, muscle mass and more.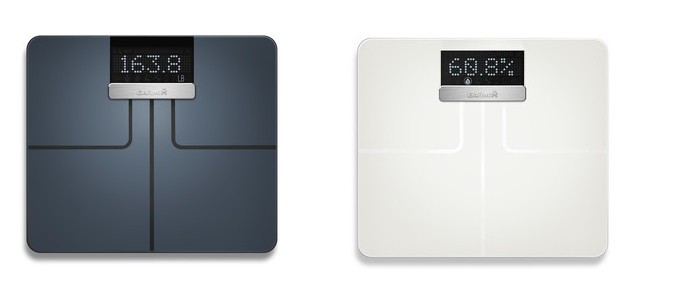 How it works?
You will need to connect the Garmin Index Smart Scale using the Garmin Connect mobile app or using WPS to connect to your local Wi-Fi access point. Using the phone app, you can configure the scale to use your Garmin Connect account. On the back of the device, there's a button to switch between three display modes: Pounds, Kilograms and Stones. You can simply tap your foot to scroll through the identities. Once you have selected your name, you will get extended information such as BMI, Body Fat percentage, Muscle Mass, Bone Mass etc.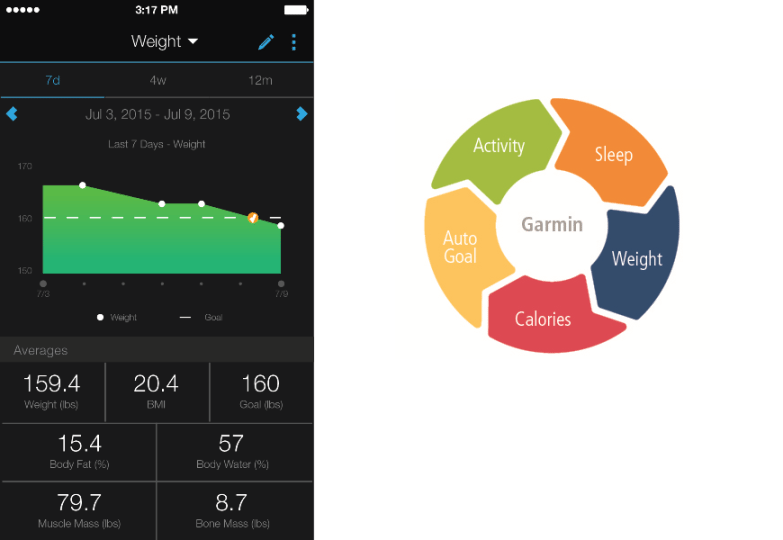 Garmin Connect
You can share information as it connects via Wi-Fi and syncs with Garmin Connect. This sharing allows users to track their progress via a smartphone app. You can see your data and review your progress using Garmin Connect on computer or mobile device.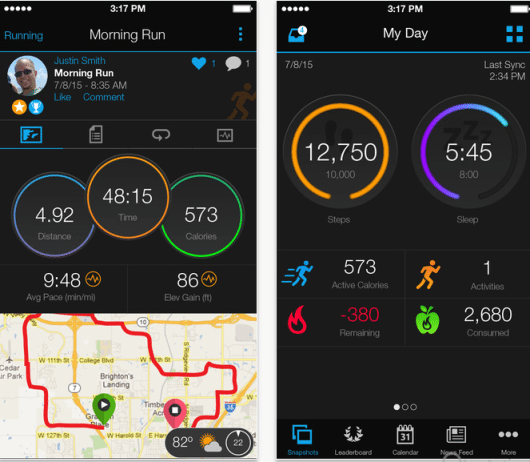 Multiple Profiles Support
You can also use it to store multiple profiles as it supports up to 16 different users. It's a good choice for the whole family and it will automatically detect each individual when they step on the scale and accordingly offer the relevant account data. The scale comes in choices of black and white colors and comes with a price tag of $149.99.

A quick look at Garmin Index Smart Scale :
| | |
| --- | --- |
| Specifications | Details |
| Weight | 6.2 lbs |
| Fitness analytics | Yes |
| BLE capable | Yes |
| Weight Limit | 400 lbs (181.4 kg) |
| Sync type | Wireless (Wi-Fi) |
| Sensor network | ANT |
| Battery life | Up to 270 days |
| Price | $149.99 USD |
If you want to keep track of your health, consider buying a Garmin Index Smart Scale. Share your thoughts about this scale in the comments.