About Tissot Smartwatch
Swatch is a famous watchmaker from Switzerland and is known among the masses for its venerable designs. The company has recently launched its first proper smartwatch called Tissot – a Tissot Smart-Touch. This Tissot smartwatch delivers navigation as well as weather on your wrist. Let's check out the details.
Digital Display
It is described as an extension of Tissot's existing T-Touch line of watches. By connecting to smartphones with an accompanying app, it allows users to use the watch hands for navigation. The digital display is capable of showing real-time and local weather information. It also comes with built-in barometer and altimeter sensors.
According to the company, the Tissot smartwatch can be connected with a fob accessory. One can attach the fob to track something via watch. Tissot offers a black ceramic bezel on titanium case which is 45mm wide. It is likely to come in a few styles such as strap option or even a bracelet.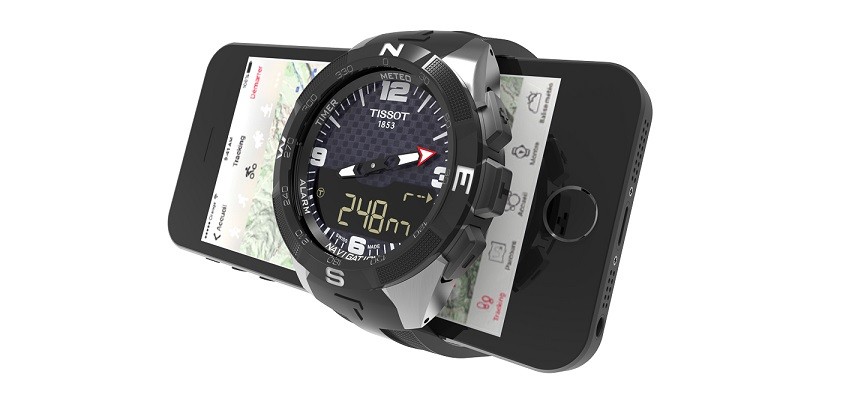 Unique Features
It is unique in a sense that it is the first broader-purpose smartwatch from the Swiss watchmaker. Tissot confidence has been galvanized with positive sales of their competitive product, TAG Heuer Connected smartwatch. While Tag Heuer Connected has digital screen and runs Android Wear, Tissot smartwatch is a more traditional watch which expands its functionality to integrate with smartphone app.Talking about the battery, it should last up to one full year and can be recharged using solar power.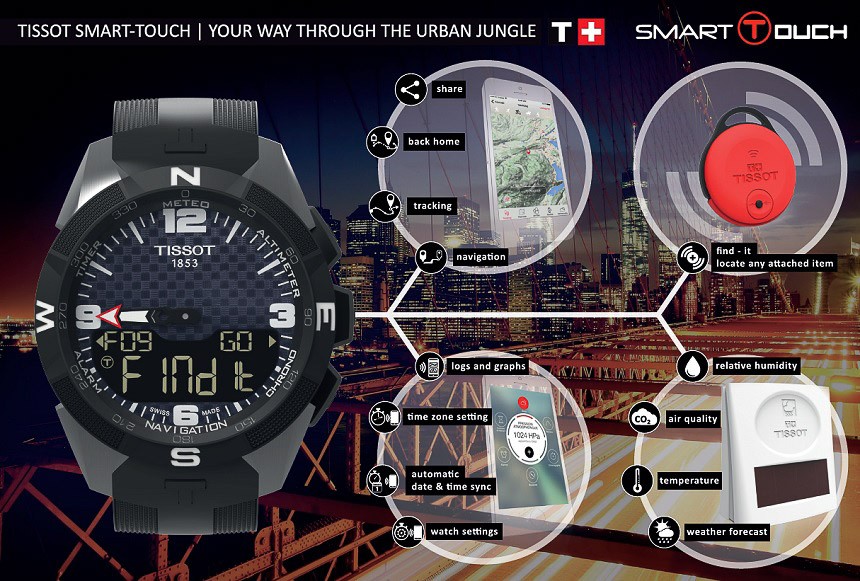 Wrapping Up
Unlike most smartwatches, it does not run on Android Wear, or any other smartwatch OS. It is a time-telling piece which comes with modern conveniences such as automatic time updates, alarm, temperature sensor, barometer, and more smart features when paired with a smartphone. It is due to be released sometime later this year with a retail price between $1,100 and $1,200.
Do you like Tissot smartwatch? Which is your favorite brand for smartwatches? Share your thoughts with us in the comments.