About Microsoft Band 2 Update
Microsoft has rolled out a new update to its wearable device Microsoft Band 2. Earlier, its Microsoft Health Android app has been updated with a number of new features, enhancements and tweaks. Now with Microsoft Band 2 update, a whole spectrum of new features has been added. You should also check out my full review of Microsoft Band for all the details.
In the latest update, Microsoft has rolled out features like ability to track weight, share workouts, GPS enhancements, activity reminders and more. According to the description, "Track your weight – to help you maintain your current weight, or help you reach your weight goals." Let's have a close look at the updated features.
Track Your Weight
Microsoft Band 2 offers a couple of new features when you tether it to your Android smartphone. You will be able to track your weight. This is a useful feature to maintain your current weight and help you achieve your fitness goals. You can also keep your weight records manually on the dashboard.

Share your Workout
Another useful feature is that you can now share your workouts with friends. This keeps you motivated in your journey of achieving fitness objectives. You can create custom guided workouts in the dashboard.
GPS Enhancements
Microsoft Band 2 update brings GPS power saver to extend the battery life for up to 4 hours.
Activity Reminders
With this update, the band will also prompt you with activity reminders. You can set reminders to alert you every 30, 60 or 90 minutes.
More Features
It also brings the ability to show sports scores and news headlines and more. You will get to receive a variety of content in your band.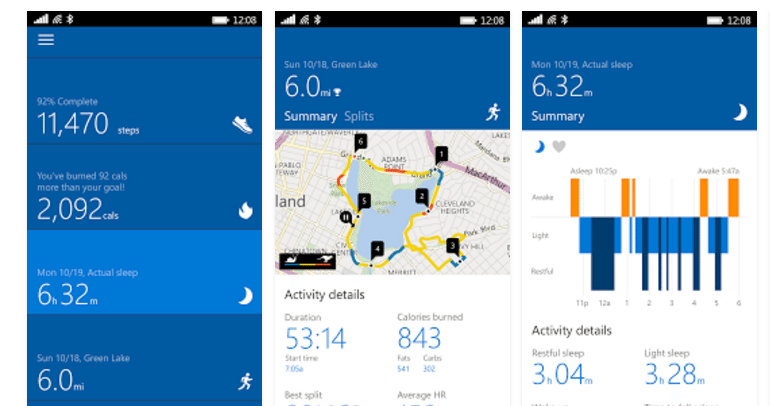 Priced at $249, The Microsoft Band 2 already allows you to track sleep, calorie counts, monitor heart rate and more. You can pair it with Android, iOS or Windows device to monitor your health and activities. If you sync it with Winddows device, it also gives you interaction with personal assistant Cortana.
For the time being, the Microsoft Band 2 update is available only to the Android users but hopefully, will roll out to other platforms as well. These updates come in handy to Band users with an Android phone, so just go ahead and download the latest version of Microsoft Health companion app.
Do you like the new features that come with Microsoft Band 2 update? Share your thoughts with us in the comments!