Word Flow Keyboard for iOS
Microsoft is working to bring its virtual Word Flow keyboard to Android and iOS. This marks arrival of yet another feature previously exclusive to Microsoft platforms. This virtual keyboard is a useful feature of Windows smartphone. It sees mobile users write words by dragging a finger continuously across the keyword.
About Word Flow
This virtual keyboard makes use of exclusive technology that considerably speeds up text output on smartphones. With this keyboard, users don't lift up their finger when typing words. In the year 2014, it entered the Guinness Book of Records after allowing one nimble-fingered user to type a 160-character text in record 18.44 seconds. Word Flow keyboard comes with features like gestures and Swype-style typing. Though the features are not unique in the smartphone world but make the platform much easier to use.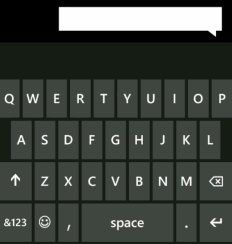 Microsoft-Exclusive Products
Though Microsoft is still in the leader in the world of PCs, the mobile version has never really made its mark with the company struggling to find a place in the market. So, Microsoft tries to expand its reach by offering its products for other mobile operating platforms as well. This is not the first time that Microsoft has brought in-house innovations to other platforms. Microsoft is keen to share some of its platform-exclusive features like Cortana, Office and now the Word Flow Keyboard with users of other mobile operating systems. Microsoft has even opened its own Store to promote its Android applications under the name Microsoft Apps. This store is in the form of an app designed to help users find and download any of the Microsoft apps available for Android such as Office, Skype, Wunderlist and more.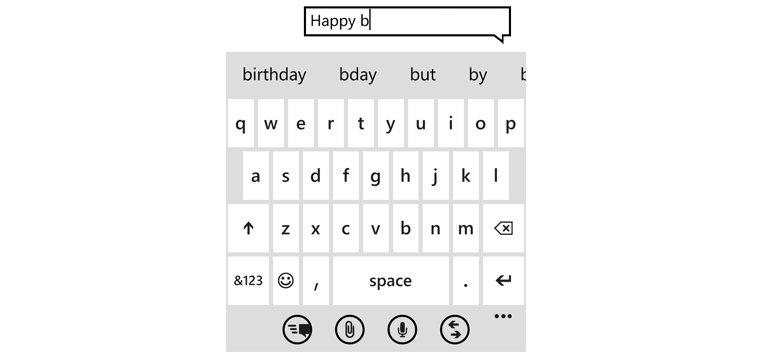 Availability of Keyboard
The keyboard is only available as a beta for Windows Insiders but will likely to be launched as a public beta version on iOS. The feature will be available first of all to iOS and then to Android.
What are your thoughts? Have your used Word Flow Keyboard? Be sure to speak up in the comments!