Here's Dropbox app for Windows 10
Dropbox app for Windows 10 has started rolling out in the Windows Store for free download. Dropbox and Microsoft have unveiled an expansion of their partnership with debut of a native application for Windows 10 devices. The new Dropbox app for Windows 10 takes advantage of Microsoft's universal app platform to run across Windows 10 tablets, PCs and phones.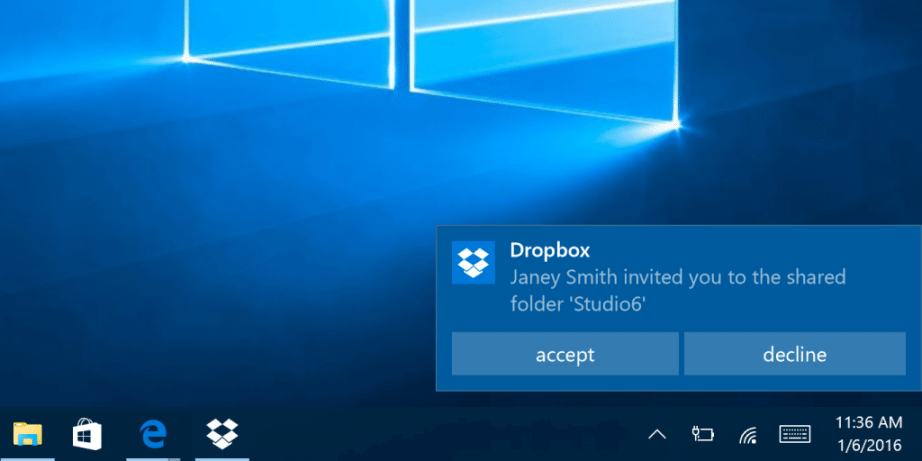 New Features
The new app is built on the Universal Windows platform and offers support for Windows-10 specific features such as Windows Hello, Live Tiles, and Notifications. Windows 10 is mainly used for biometric authentication. This facial recognition is used in Surface Pro 4, Surface Book or for fingerprint recognition in a range of laptops. The Dropbox app lets you use your finger or face to reveal your files instead of a PIN. There's also a new "quick search" feature in the app and you can just start typing and the app will show you files related to your query.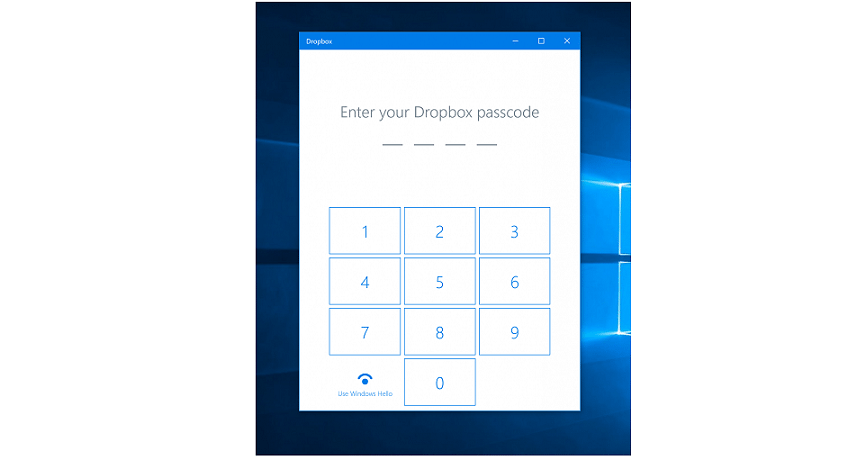 Drag-and-Drop
Dropbox app for Windows 10 will also allow users to drag-and-drop items and copy or paste files. you can drag a file from Explorer into the app to upload it your Dropbox account. It also supports other features such as Quick Search, Interactive Notifications, Jump List access and more. Jump Lists is the custom menu options that you get when you right click an app on your taskbar.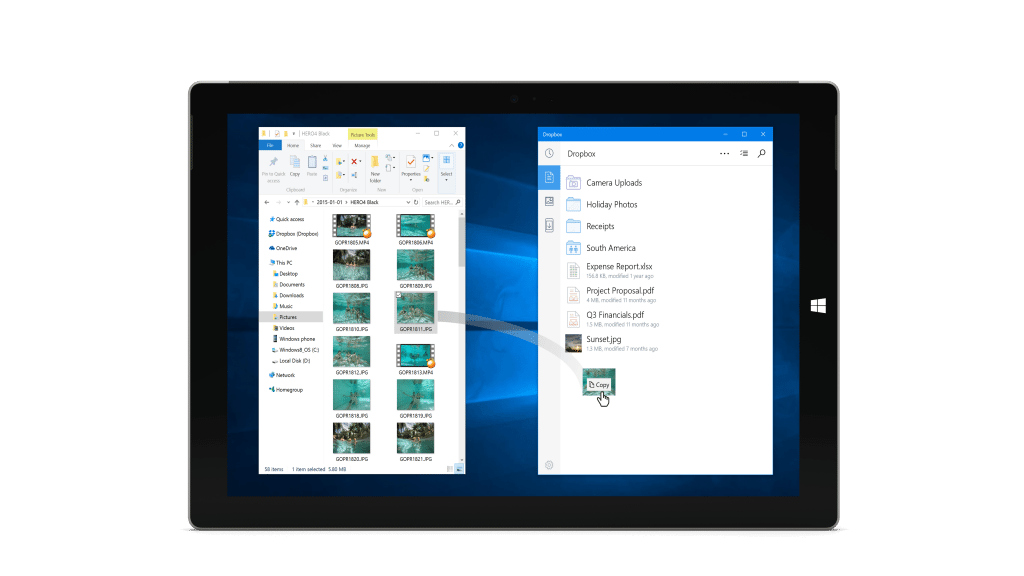 Well-assembled App
The app takes advantage of the platform features. It comes with interactive device notifications such as you can accept a shared folder invitation without the need of opening the app. With this new Dropbox app for Windows 10, you can also add comments directly on your files and bring others to the discussion with @mentions.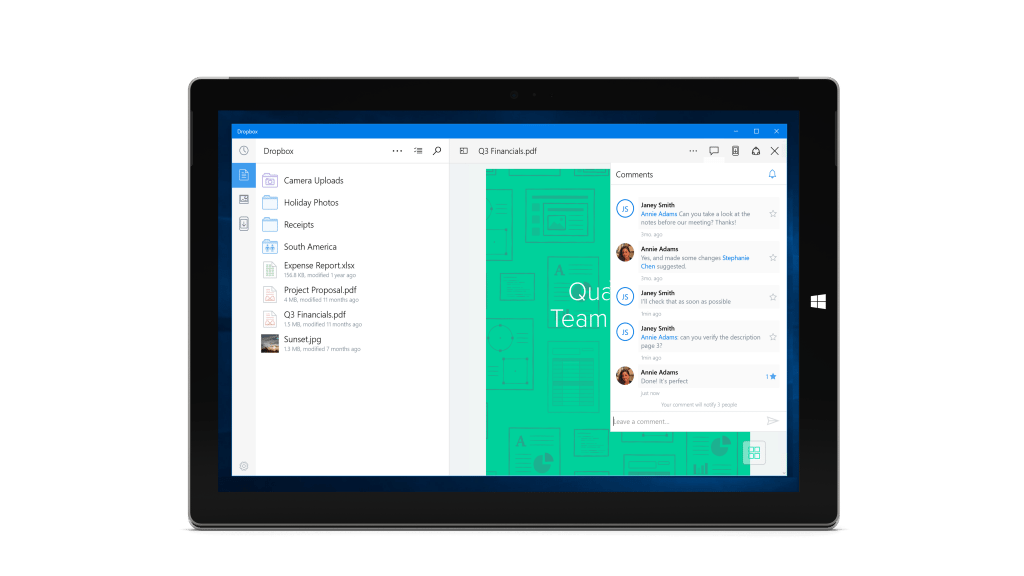 Though the new Dropbox app for Windows 10 works on PCs and tablets, but phones are not supported. Dropbox said that it will be rolling out the app for Windows 10 Mobile soon. It is also worth noting that this launch of new app does not replace the existing Dropbox desktop client.
Do you use Dropbox desktop client and will switch to the new dropbox app for Windows 10? What are your thoughts about this initiative? Let us know your thoughts in the comments.