Meet Doo – Get Things Done
Though there are many to-do list apps available on iOS and Android Store, but Doo – Get Things Done offers a new way to look at your to-do lists. It offers a perfect blend of simplicity and effectiveness. The app wants to help work you through your to-do in a gesture-based experience. Let's have a close look at its features and working.
Reminders
Doo is a useful app that helps you to get the things done with the help of encouraging reminders. All your to-dos feature in a list view. Whenever you create a reminder, it becomes a card. You can swipe a card up to mark it completed or down to snooze it for later. Swiping left or right, skip a card and send it to the back. You can set priorities with easy drag and drop.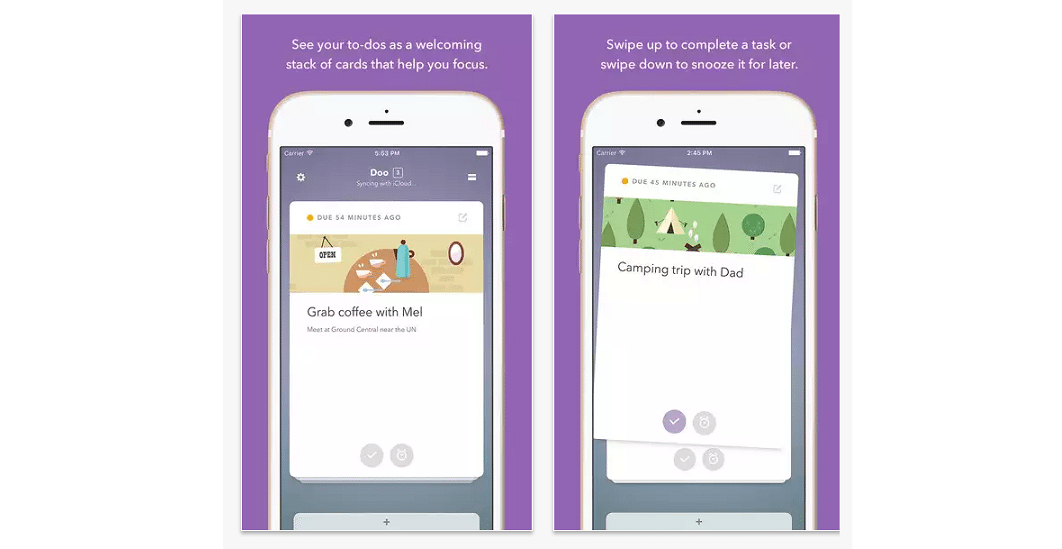 Beautiful Interface
Doo is not like any other boring to-do list app. It comes with a beautiful interface and your reminders display beautiful images. It has been designed to offer a rewarding experience for all the things done. The beautiful illustrations give your tasks personality. The aim is to break down the long to-do lists into small, actionable steps. It detects when you enter a big task, and suggests you consider breaking it into separate tasks.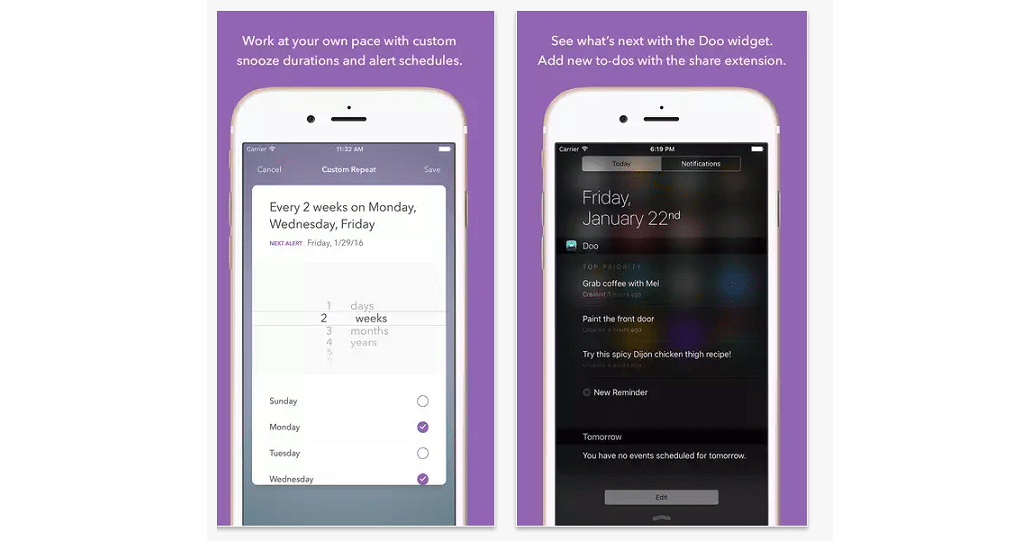 iCloud Sync
The app, Doo, syncs with iCloud to keep you updated on all your devices. The reminders and alerts created on one device are automatically updated to others. So, you can work on one and get your data where you left off on the other. Also, the app comes with a notification center widget, 3D touch support and a share extension as well.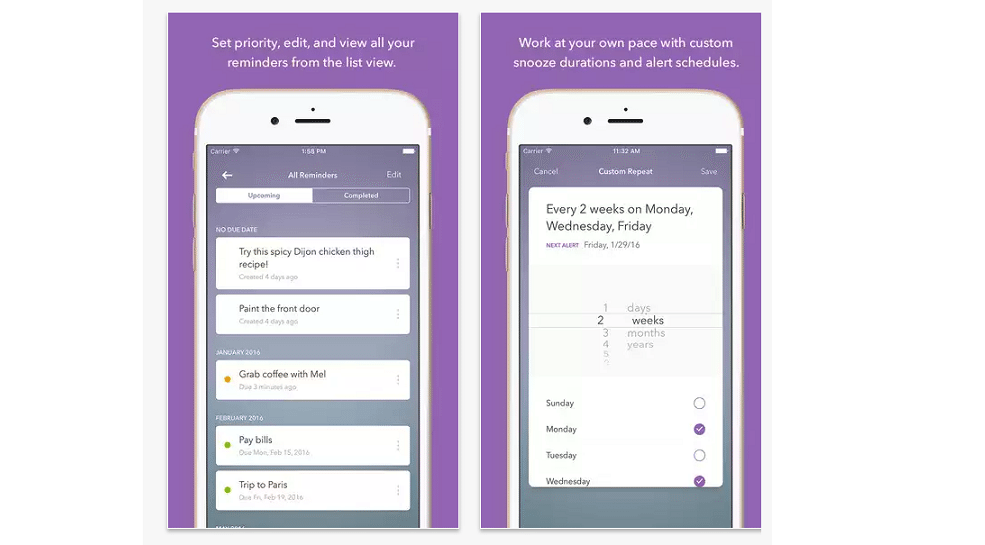 ---
Pros:
Aesthetic appeal
Productive app
Encouraging reminders
Good use of gestures
Clean design
Cons:
No multiple alert options
Can't swipe through the cards
Paid app
---
Some useful insights about Doo – Get Things Done:
Cost: $4.99
Publisher: Ciarlo Software, LLC
Ratings: 4 out of 5 stars
Compatibility: Requires iOS 8.1 or later
Compatible with iPhone, iPad and iPod touch
Download Doo – Get Things Done
Do you like the features of Doo – Get Things Done app? Will you consider purchasing it? Share your thoughts with us in the comments.