Meet Cubes – Your Digital Valet
Many times, it happens that you received a file you need for a meeting and cannot remember where it was saved. Whether it was in your Gmail or Dropbox? Here comes the need for Cubes – Your Digital Valet. This app organizes all of your email attachments as well as Dropbox files by displaying them in Cubes. It beautifully displays all of your cloud-based and email content so that it is instantly available and can be easily shared. Cubes offers a gorgeous way to easily find your cloud-based content. It is your digital valet to organize your files, documents, photos, videos, links and more.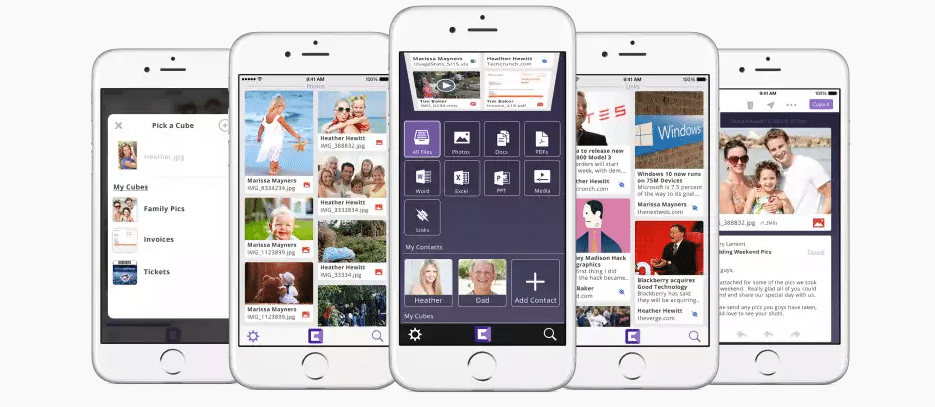 Attractive Interface
Cubes – Your Digital Valet comes with a sleek and innovative design. The app works in both portrait and landscape views and the most recently opened cube is shown at the top. When you open any cube, there's a nice display of items in a grid form. The overall design and ease-of-use is convenient and hassle-free. The superb visual interface is necessary to keep up with rapidly growing digital content.
Getting Started
The app is self-explanatory and you just need to add your channels i.e. the accounts you want to connect. The supported email clients are Gmail, Outlook, Yahoo Mail and Office 365 in addition to support for Dropbox. It can also connect your contacts as well as your Google Drive, Facebook, Instagram and Twitter accounts.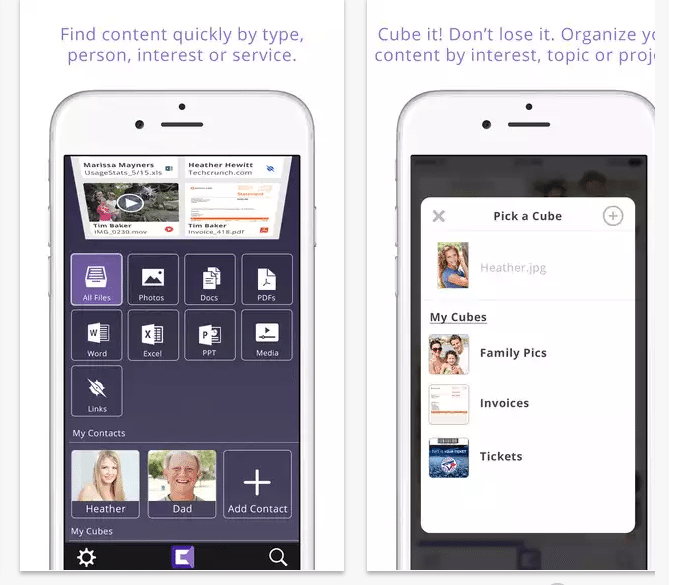 Share Content Effortlessly
With Cubes, your content is beautifully displayed and you can find everything with just one tap. Bid adieu to scrolling through long lists of files and quickly find files as everything is shown visually. You can then share the content.
Creating Cubes is Fun
It is very simple to create your own personal containers called cubes to organize your personal or work-related content. The app makes it super-easy to pull together the content from different services and organize it beautifully. With Cubes, everything is just one touch away and you can search by the file type, people, interest, channels etc.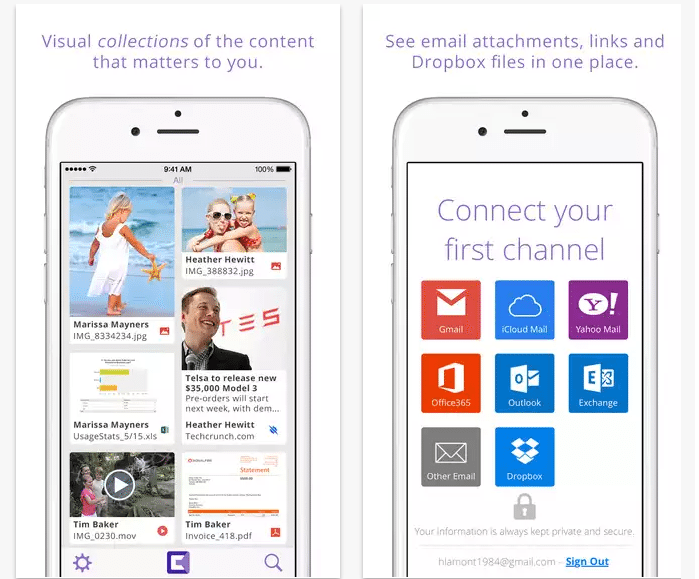 Some useful insights about Cubes – Your Digital Valet:
Cost: Free
Ratings: 4 out of 5 stars
Publisher: Inbox Cube Inc.
Compatibility: Requires iOS 7.0 or later
Download Cubes – Your Digital Valet
This free app is definitely worth giving a try. So, download it today and let us know how you feel about it in the comments.