Meet Dropbox Paper
Dropbox Paper is the popular platform for better collaboration between the team members. It is a collaborative document editor similar to Google Docs. Dropbox has recently launched its Paper apps for iOS and Android. Dropbox Paper originally required an invitation to join the beta, but now the company has opened up access to anyone who's interested, on desktop as well as mobile. Both apps include a variety of new features that Dropbox has added to Paper at the request of the users. According to the company, they have been listening very carefully to the feedback throughout the beta process and have implemented top requests. Let's check out the details:
Real-Time Editing
Dropbox Paper allows basic editing features of the documents including quick text and image edits. You can effortlessly make changes to the existing docs and also create new docs. Any changes, updates or feedback are all synced with your docs on paper.dropbox.com as well. These documents can be in form of text, lists, images, image galleries or embedded video and sound files.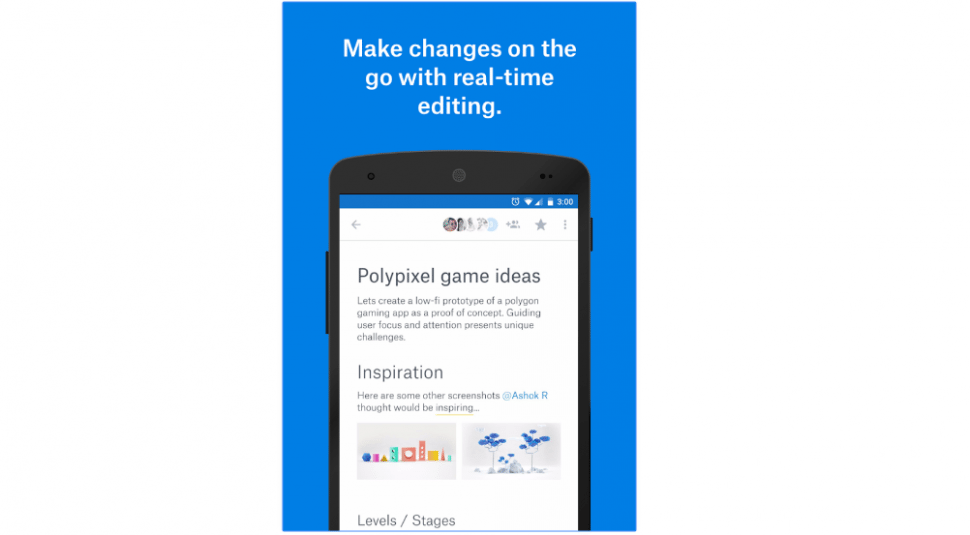 Get all Notifications
With new Dropbox app, users will be able to read notifications, check out which team member is participating or editing in the document and can also respond to direct messages. Dropbox Paper app offers you all useful notifications at one place and in one organized lists. So, you will get updates on any comments, shares and @mentions made. This gives you a better insight about the document and allows you to get important information at a glance.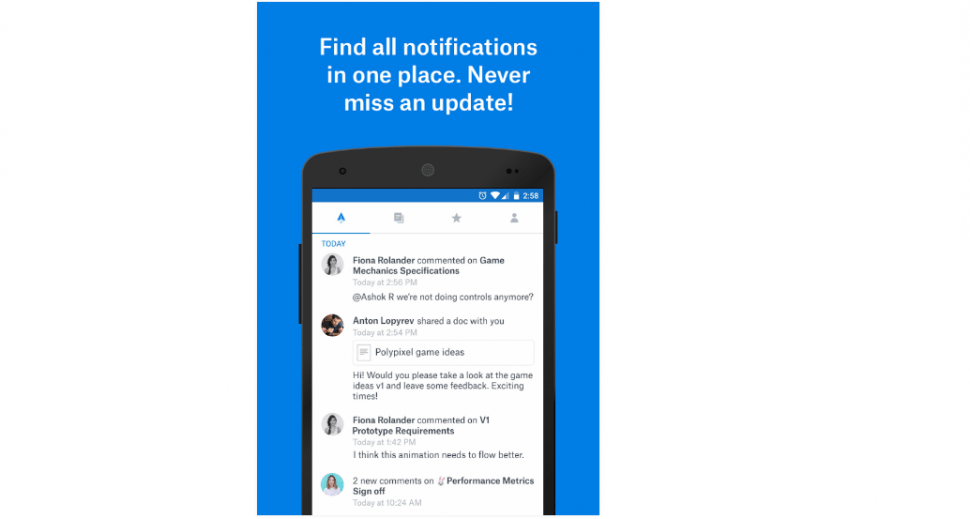 Post Comments
Dropbox Paper is a complete collaboration tool with your teams and for document management. The app allows you to add, view and reply to comments easily. You will enjoy conversations on the go and get feedback on useful details anytime. You can also invite others from your team to collaborate on the documents.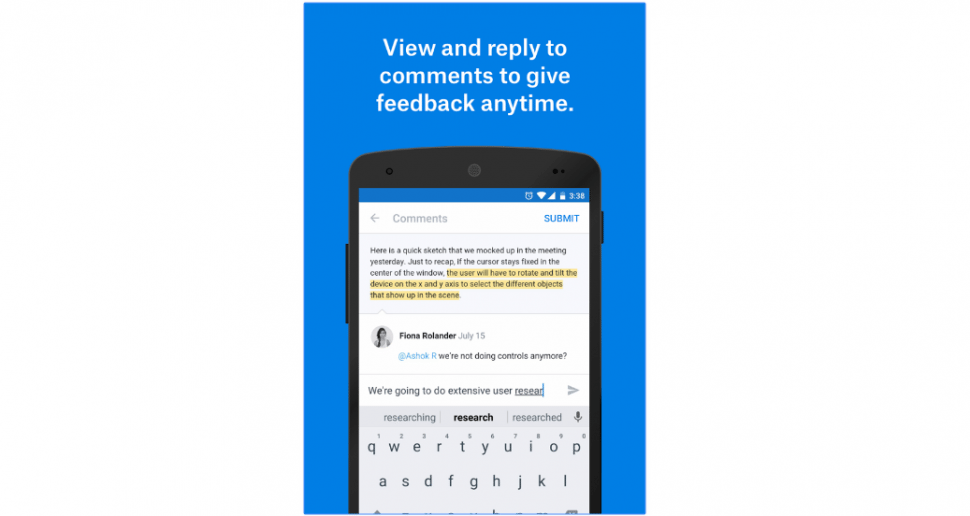 Stay Updated
This free app has been designed to ensure that you never miss an update in future. You can pin your favorite docs to the top of your doc lists so as to stay updated. You can easily get your favorite docs back on any device. You will find your documents where you left off. This gives you the flexibility to view and edit documents in real time. Also, the app automatically saves any document that has been marked as a favorite so as to work offline as well as online.
Some useful insights about Dropbox Paper:
Cost: Free
Publisher: Dropbox
Ratings: 4 out of 5 stars
Requires Android: 4.4 and up
Requires iOS: 8.1 or later
Download it for Android
Download it for iOS
Get it today from the Play Store and let us know your thoughts about it in the comments.