Meet Alcatel OneTouch lineup
Alcatel OneTouch rolls out 8-inch Windows 10 tablet along with a new lineup of devices at CES 2016. Here are the complete details about the devices launched.
"Compared with other smart devices in the same segment, the PIXI 4 family offers an unprecedented user experience thanks to features like Arkamys optimized speakers and Polaroid filters," said Dan Dery, Chief Marketing Officer at ALCATEL ONETOUCH.
Pixi 4 Family
Pixi 4 includes a 3.5 inch smartphone, a 4-inch smartphone, a 6 inch phablet and a 7 inch tablet. These are
premium entry-level devices offering the best designs and features. Other than screen sizes; the company has not revealed any other detail about them but did term them as "premium entry-level devices." These phones along with tablet will come with included power-saving features. You can also expect a louder and cleaner sound from all apps, videos or music.
SmartPhones
The 3.5 inch smartphone comes with an HVGA display with 320 x 480 resolution, 512MB RAM and 4GB of internal storage. It has 1GHz dual-core MediaTek MT6572M processor and front and rear cameras. It will come with Android 5.1 Lollipop. On the other hand, the 4-inch smartphone comes with WVGA display with 480 x 800 resolution and 512MB/1GB of RAM. The operating system will be Android 6.0 Marshmallow.
The Pixi 4 6.0-inch smartphone sports a 6.0-inch TFT LCD display with 1280 x 720 resolution. It has 1GB of RAM and 8GB of internal storage which is expandable up to 64GB. It runs Android 6.0 Marshmallow and has 8MP rear camera and 5MP front camera.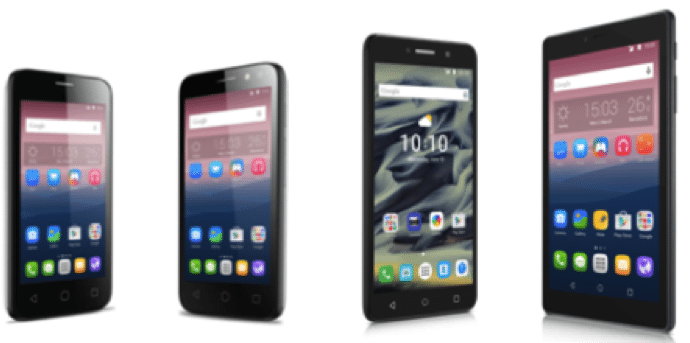 Pixi 3 Tablet
Pixi 3 is the company's first tablet with a Windows Mobile operating system. This eight inch model comes with Windows 10 Mobile. This entry-level tablet is powered by 1.3GHz Snapdragon 210 quad-core processor and will allow for 4G connectivity. It comes with resolution of 1280 x 800 and has 1GB of RAM and 8GB of internal storage which can be expanded using microSD slot. Other features include color skins, voice-call capability, rear and front camera, Wi-Fi, Bluetooth 4.1 and more.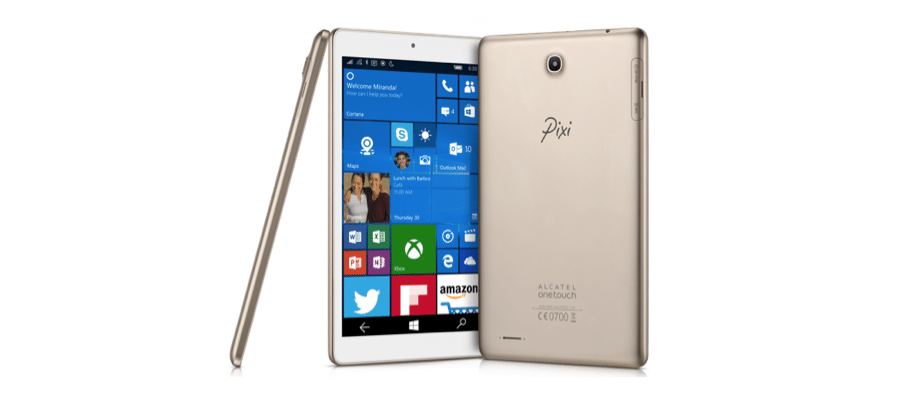 CareTime Children's Watch
Alcatel OneTouch will also announce CareTime Children's Watch. This smartwatch will come with GPS-tracking and messaging capabilities to let parents know where their children are. Parents will be notified whenever their children leave predetermined safe zones. The CareTime watch is recommended for kids aging 5-9 years and can connect to iOS and android smartphones.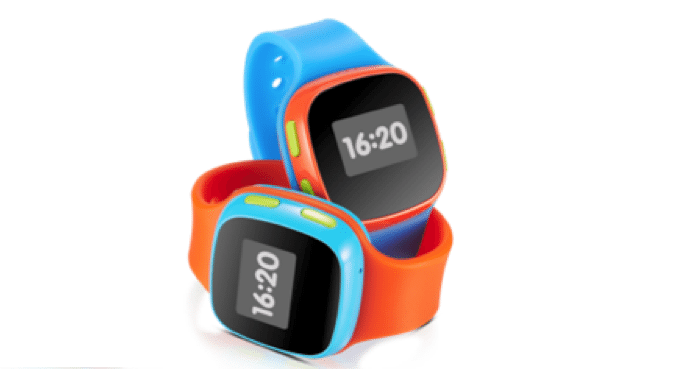 Every detail of the CES 2016 Events is being covered by us. So stay tuned to CodeRewind.com.