Popular sports clothing maker, Under Armour, is now ready to get into the gadgets business with a set of wearable devices, headphones and wireless scale. At the International CES 2016, the company with its partnership with HTC is announcing a whole platform centered around a bundle called Healthbox. Let's check out the details about the fitness tracking products.
UA HealthBox
Under Armour is offering a starter package called UA HealthBox that sells for $400. It includes the scale, a chest strap for monitoring heart rate and a fitness band for tracking steps and sleep. The Bluetooth and Wi-Fi enabled circular scale can measure weight and body fat percentage and recognizes up to eight persons. The company describes this HealthBox as the world's first Connected Fitness System. Each product is available for individual sale as well. Each component of Healthbox has been developed in partnership with HTC. It automatically sends data to UA record for tracking your fitness, activities, measuring goals and more. HealthBox will go on sale on 22 January in US and by summer in UK.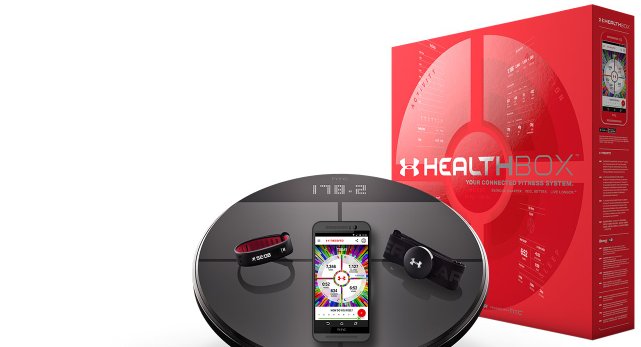 UA Band
The highlight of UA HealthBox is the UA Band. It is a non-GPS equipped fitness wristband that has the capability to track heart rate while resting and during activities as well. Some of its functionalities include sleep and heart-rate monitoring, inactivity alerts, vibration alarms and more. It also has the ability to wake up based on your sleep patterns when requested. It will be available in black with a red textured underside.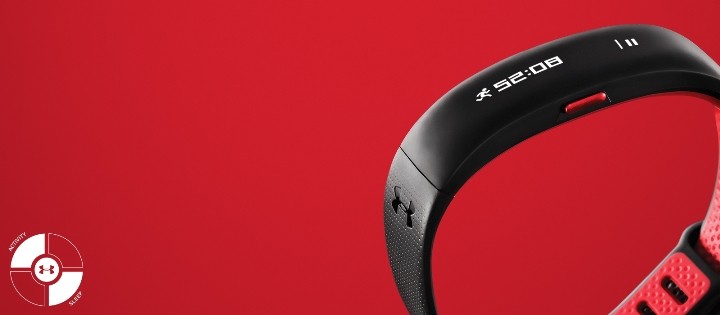 UA Scale
UA Scale is gloss black Wi-Fi enabled scale that automatically connects data to the UA Record app on your phone. The scale can support up to eight users and syncs with UA Record app effortlessly. For buying HealthBox components individually, UA Band or UA Scale costs you $180, and UA Heart Rate Strap costs $80.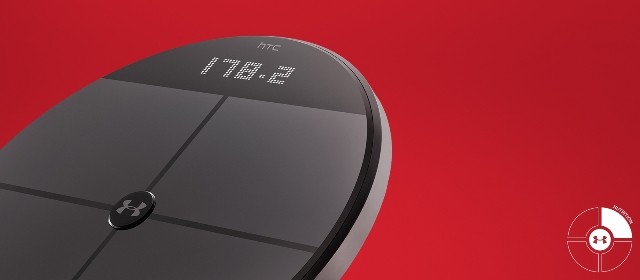 Wireless Headphones
UA Headphones Wireless and UA Headphones Wireless Heart Rate are also unveiled by HTC and Under Armour. They are described as "durable and guaranteed to never fall out." The UA Headphones Wireless are available for pre-order for $180 while the UA Headphones Wireless Heart Rate will be coming in late spring at price of $250.
What are your thoughts about HealthBox? Which wearables do you use for fitness tracking? Share your thoughts with us in the comments.