Pinterest rolls out buyable pins over the summer with the purpose to monetize the platform. Buyable Pins are a way to immediately purchase the products they have bookmarked on the social network. Even though a large number of products are available on Pinterest but the process to buy a product was not straightforward. One had to look for blue button on the top right corner of the Pin to see if the item could be bought. But now, Pinterest has made it simpler to find things to buy by putting them all in one place. Pinterest Shop is a dedicated section to find "trend collections" of buyable pins.
This brand new shop includes everything from new collections to trending essentials selected by the company. The shopping section includes brands users know and trust. This dedicated section can be found by tapping on the explore icon, followed by a tap on "Shop." It makes it simple to easily grab the product you like without any hassles.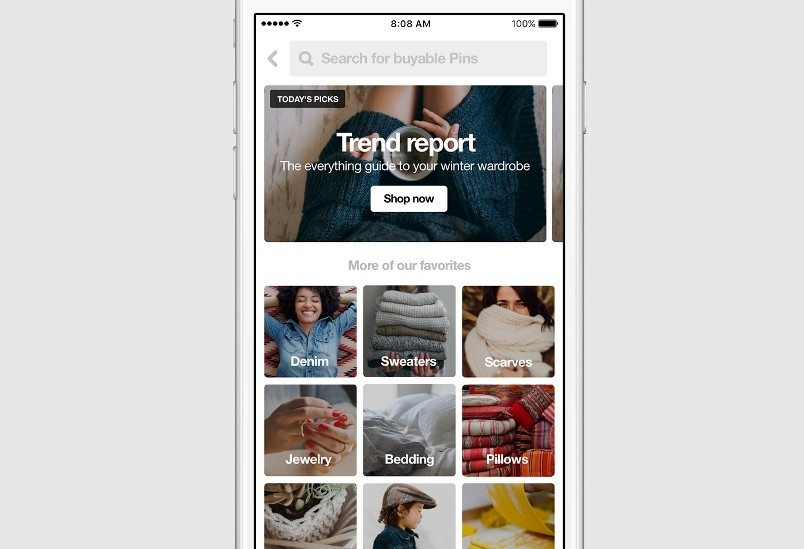 The social network has also announced that the buyable pins are available on the Android app as well. This allows users to purchase over 60 million products without the need to leave the app. Shop takes the concept further, as now you can go to Pinterest specifically for shopping. The Pinterest Shop may stick out for being a store and will be based on what's trending across the website. At the launch, there are 30 million buyable pins and now, within months, the number has been doubled to 60 million.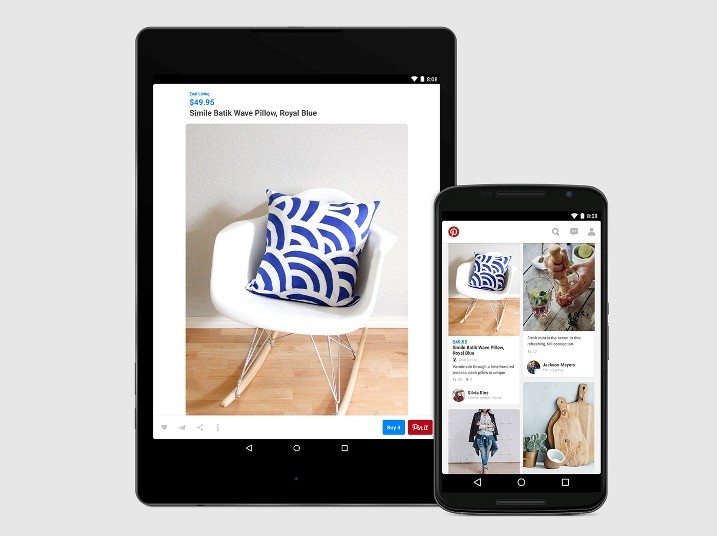 Pinterest takes care of its users and to ensure that everything is legitimate; Pinterest approves every seller on the app so that you can feel confident about the purchase.
Do you like this interesting concept of bringing all buyable pins at one dedicated Pinterest Shop? Share your thoughts with us in the comments.