Facebook has rolled out Instant Articles in India for Android device users. The feature was launched back in May on iPhone in US and Western Europe and is now coming to Android devices in India.
What is this Instant Articles feature?
Instant Articles allows faster loading of articles for selected publishers. It gives you access to articles within Facebook news feeds along with high-resolution pictures. One can zoom in and explore more by tilting their phones. Presently, it embeds content from five local publishers to news feed. The fresh and sleek content will also include listenable audio captions, maps as well as videos.
Quick and Easy
Instant Articles feature will display photos and videos quickly in the Facebook app and load articles instantly, as much as 10 times faster than the standard mobile web. This powerful new tool also allows users to zoom into high-resolution pictures and tilt them to explore in detail.

Benefits to Readers
For readers, it is a great idea to get content they want quickly and for publishers, this move allows them to display media-rich content easily. Facebook says that it pre-loads articles as one scroll the news feed. As the article has already loaded in the background, pictures pop up instantly when you tap the link and embedded video start playing. This allows readers to enjoy faster loading on your desired content.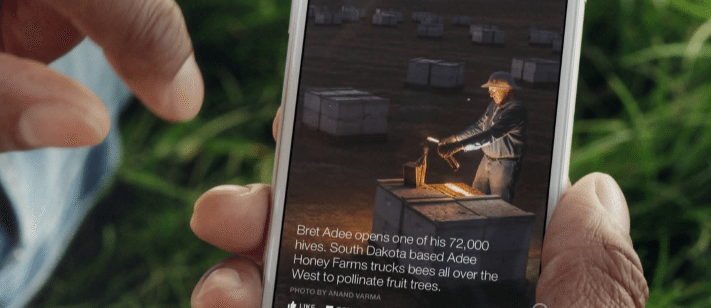 Publishers
Internationally, Facebook has a seen a good number of major publishers like New York Times, Huffington Post, National Geographic to name a few. In India, the company has partnered with publications like India Today, The Quint, Aaj Tak, The Indian Express and Hindustan Times to launch Instant Articles feature for Indian android users. Publishers who use this service will be entitled to keep revenue from all ads, sold through news websites hosted by Facebook.
Wrapping Up
The publishers can host their content on the social network directly. Thus, the stories are loaded within the app itself. Users will be able to load articles more quickly as the need to leave the Facebook app is eliminated.
Facebook hopes that this move will make users to spend more time on the website instead of heading to other sites for getting news.
Do you like this new Instant Articles feature on Android devices? Share your views with us in the comments.