Facebook has made it quicker to share music with your friends. It has introduced a new sharing feature dubbed 'Music Stories'.
What is this new Music Stories Feature?
This new feature by Facebook allows its over 1.5 billion users to share music seamlessly. This new format allows Facebook users to listen to a 30-second preview of the shared song. This new post format provides a user-friendly way to share music. One while listening to a song on a streaming site can "share" and "copy" to paste it on Facebook and his friends will see the option to hear the song.
What is the purpose of introducing Music Stories?
This new feature has been introduced to make it easier for users to share and discover new music with friends. To Share Music Stores, one can copy the link and paste it as their status. Facebook automatically formats it so that your friends can listen to the 30-second preview and can buy from iTunes. Friends just need to tap the 'buy' button and get it from iTunes.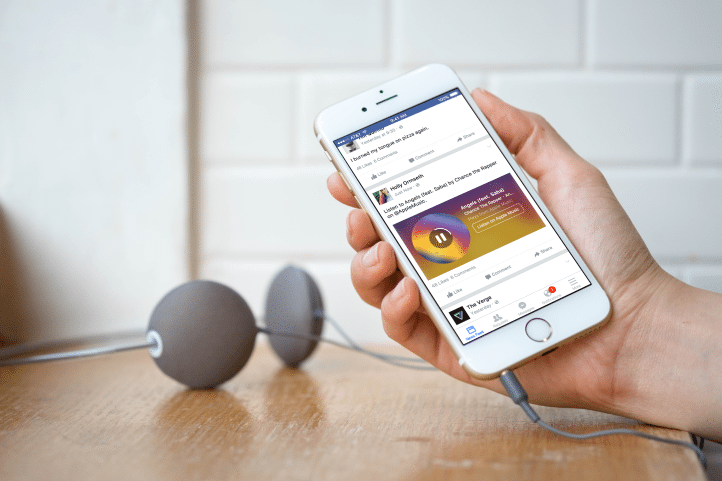 With which devices is the new feature compatible?
Initially, Music Stories will work only on Facebook's iOS compatible mobile apps for users with accounts on either Spotify or Apple Music. It allows shared tracks from Apple Music or Spotify to be played by Facebook friendly directly from the app. Though the new feature is only available on iOS/iPhone version of the app but is expected to expand to Android and other mobile platforms in near future.
Wrapping Up
This Music Stories feature is expected to be liked by everyone who loves to share music with friends. According to Michael Cerda, director of product at Facebook, "We hope by making this experience better, artists will share more, friends will share and engage more, and music will become a better part of the Facebook experience overall."
Do you think that this new feature by Facebook is admirable? Share your views in the comments!