Emojis are becoming an integral part of our communication on a daily basis. The chat seems to be incomplete without inclusion of emojis. There is some good news for emoji enthusiasts as there is finally a physical keyboard for emojis that puts all your favorite emojis at the fingertips.
About EmojiWorks
Austin-based company, Emojiworks, has built an emoji keyboard that adds emojis to the functions of a traditional keyboard.EmojiWorks has created a physical keyboard to let you quickly access emoji characters while typing on a computer or an iOS device. This physical keyboard for emojis is wireless and is built on the simple concept of letting you use regular keys as normal and when you press the emoji modifier, they will then generate the appropriate icon.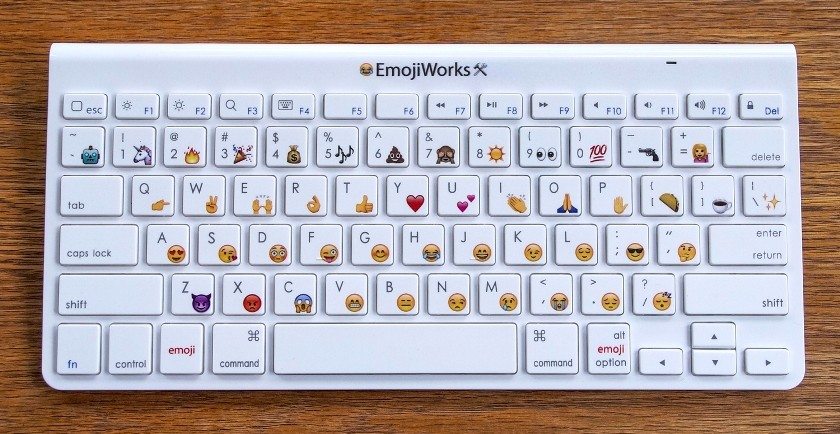 Features of the keyboard
The keyboard comes with fresh emoticons such as taco and unicorn, thumbs up, a series of faces etc. and looks like a standard Apple-style keyboard. Each key on the Emoji keyboard includes an emoji in addition to a letter. These emojis can be included by pressing a dedicated emoji key along with the key that houses the required emoji.

Compatibility
Emojiworks says that this keyboard speeds up your emoji typing time by up to 10 times. This Bluetooth-enabled keyboard works for Mac, iPhones and iPads so that you can always be in touch with your emotions and emojis. Each key on the board has one or two emojis, and can be inserted by pressing a special emoji key.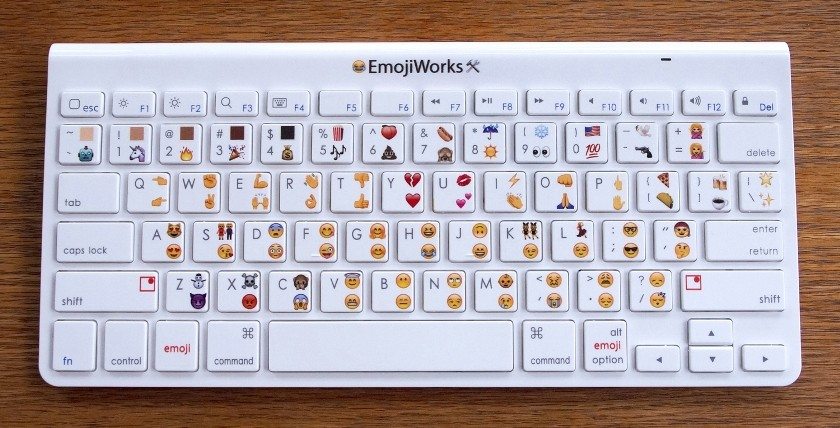 Number of emojis included
There's a choice of three models, depending on how many emotions you need to convey. The base model will offer 47 emojis and is priced at $80 while the top-tier model will offer 120+ emoji characters and is priced at $100. There's a mid-tier in between these two and will offer 94 emojis and costs $90.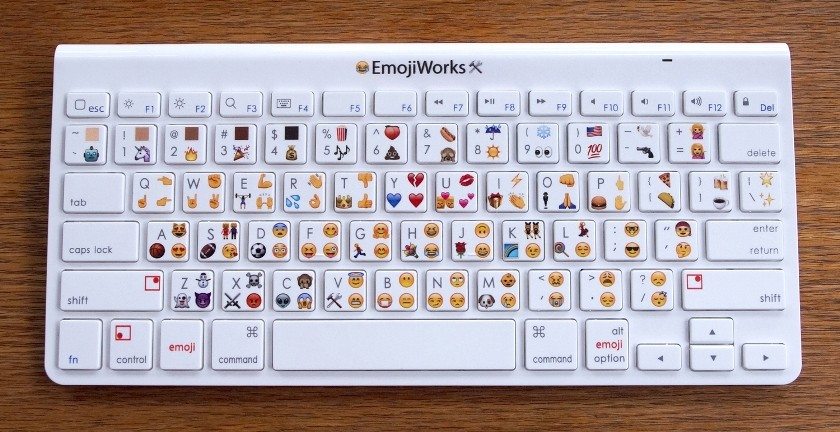 Availability
Each version of the Emoji keyboard can be pre-ordered from Emojiworks website.
What are your thoughts about this physical keyboard for emojis? Are you excited about its availability? Share your views with us in the comments.