Koss Pro4S headphones have been designed to provide unadulterated reference audio of the highest quality. With plenty of options available for headphones, Koss Pro4S headphones offer a great balance of quality sound and affordability. They are available for $149.99 and are a good choice for attentive audiophiles. They're exceedingly comfortable than bulky headphones. Today, we are paying a close look at this stylish pair of headphones to evaluate where they stand in the competitive headphones market.
Let's explore its features:
Design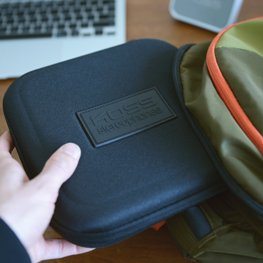 Pro 4S comes with an attractive design that is comfortable as well. It has an eye catchy design and comes with blank color and gray border. The outer of ear cushions give these headphones a unique and attractive look. The headphones come in a protective carrying case and are easy to carry along. Its compact dimensions make it your ideal travel companion. The Pro4s features D-shaped aluminum ear pads and they feel secure and comfortable. The ear cups swivel 180 degrees to allow you to monitor with an open ear.
Performance
The Koss Pro4S headphones strive to play your music naturally without bias. The Pro4S has the soundscape of a studio headphone and has a character of its own, with additional warmth in the mid range. The headphones provides listeners a pleasurable experience. Koss notes that the headphone "crafted for professionals who use headphones every day to create the world's greatest music."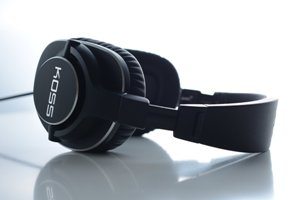 Connectivity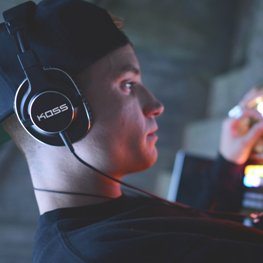 Koss Pro4S is an efficient pair of headphones. You can connect with any audio devices and enjoy listening to your favorite music tracks. The Pro4S headphones feature a detachable cord with dual-choice entry. This allows the user to choose the earcup he wants to connect. When the cord is attached, opposite side becomes an output. As the circuitry routes to stereo signal to both drivers, the remaining open end becomes a pass-through output. The included cable is coiled in the middle and is between two long straight sections that distribute cable's weight more precisely.
A quick look at Koss Pro4S headphones:
| | |
| --- | --- |
| Specifications | Details |
| WType | Over the ear |
| Detachable cord | Yes |
| Noise isolation | Yes |
| Color | Black with Silver Trim |
| Frequency Response | 10-25,000 Hz |
| Sensitivity | 99dB SPL |
| Price | $149.99 |
| Available At | Amazon.com |
---
Pros:
Sleek design
Smooth sound
Detachable cord with dual choice entry
Comfortable for extended use
Lightweight
Cons:
Weird packaging
Tight fitting at first
---
Wrapping Up
The Koss Pro4S are a well-built pair of headphones that are ready to compete with big competitors. These are inexpensive and deliver evenly-spread listening experience. They are comfortable and a solid performer. The functional design, build quality and incredibly accurate sound is sure to please many users. You can purchase them from Amazon.com at the best prices.
What are your views about Koss Pro4S headphones? Do you use them or are you considering purchasing them? Let us know in the comments!
If you like our content, please consider sharing, leaving a comment or subscribing to our RSS feed to have future posts delivered to your feed reader.

Please follow us on twitter @CodeRewind and like us on facebook